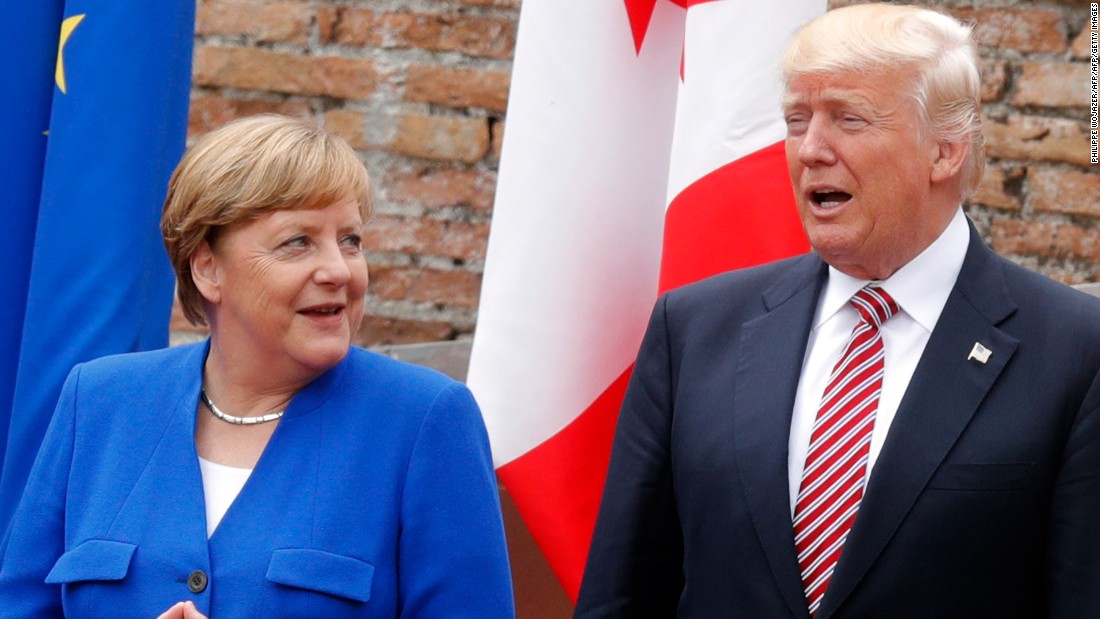 (CNN)As the current leader of the G20, Angela Merkel gets to call the tune, and the German Chancellor appears to be sending a musical message to some of her guests in Hamburg this week.
While they will have traded the conference room for the concert hall, the day's politicking will continue.
A German government spokesman told CNN that Merkel herself selected the Ninth Symphony ("a substantial part of German culture"), whose final movement, better known as the "Ode to Joy," is "a hymn to humanity, peace and international understanding."
<
ul class="cn" cn-list-hierarchical-xs cn–idx-7 cn-zoneadcontainer">
After US President Donald Trump's first trip to Europe in May, is Merkel trying to make nice with music? Or is she looking to score points off a man who has previously conceded that symphonies aren't really his thing?
"I have to admit that my knowledge of classical music is limited," Trump wrote in his 2004 book "How to Get Rich."
Idealistic vision of unity
Completed in 1824, Beethoven's final symphony sets the idealistic words of German poet Friedrich Schiller to music; together, they look forward to a time of joyful unity, when "All people become brothers."
"The piece was written … at a time of repression and counter-revolution," says Nicholas Baragwanath, head of the music department at the UK's University of Nottingham. "The [French] Revolution, this great experiment, had failed and it was a police state, effectively."
Given the troubled times it was created in, the symphony has long been seen as "a cry for freedom," Baragwanath says.
But John Deathridge, emeritus professor of music at Kings College London, says the original poem was toned down to make it less revolutionary: "In the original, it has the line 'Beggars become princes' brothers,' suggesting all levels of society come together. That becomes … more abstract."
And he says "the idea that Beethoven was a democrat," using his music to argue that power should be in the hands of the people, is "rubbish."
"He believed in a kind of benign authoritarianism," Deathridge says. "He was a monarchist at the end of the day. He wanted everyone together, but not in the democratic spirit as we think of it today."
Music used for political ends
Whatever Beethoven's original intentions, the 150-plus years since the Ninth Symphony's debut have seen it and in particular the "Ode to Joy" co-opted by a string of political causes, some of which would be considered far from utopian today.
"Few great works of art have spent so much time with such unappealing people," wrote music and arts critic
Igor Toronyi-Lalic
i
n The Times in 2009
. "For much of its history, the ode has been a companion to the most murky and murderous of political extremes."
That, says Deathridge, is both the work's genius and its weakness: "It creates this empty space that you can put all sorts of things into. You can interpret the desire for unity as something authoritarian, or as a protest against authoritarianism."
UK Prime Minister Theresa May, currently negotiating the terms of Britain's departure from the EU, may also be uncomfortable in her seat at such a celebration of European unity some Scottish MPs have
used the tune as a means of protesting Brexit
.
Apt choice of music?
So when conductor Kent Nagano taps his baton to signal the start of the performance, will Trump be in the auditorium? A recital of the Ninth Symphony typically lasts for over an hour, and its best-known section, the "Ode to Joy," comes at final movement.
Given the US President's
infamously short attention span
, the idea of him sitting through the whole concert is "extraordinary," says John Deathridge. "Perhaps he'll come late."