<figure class="media-landscape" has-caption full-width lead">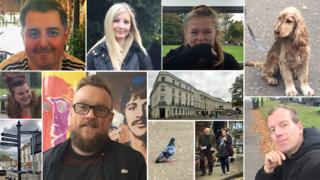 Image caption The feeling on the streets of Leamington Spa was mixed
Royal Leamington Spa has been ranked the happiest place to live in Britain. But do its plaudits ring true on the streets of the town?
Hannah Antrobus, 27, who has lived in the Warwickshire town her whole life says she is not surprised it's "officially" the happiest place to live.
"It's quite a welcoming place, everyone is really friendly," she says.
"There have been times I haven't had enough money for my parking and people have just paid it for me.
"It's all here really – cafes, restaurants, great live music venues, and the parks are kept really nice."
<
div id="bbccom_mpu_1_2_3″ class="bbccom_slot" mpu-ad" aria-hidden="true">