The composer won a Pulitzer, collaborated with Kanye West, is about to debut new work in New York and is astonishing both the pop and classical music worlds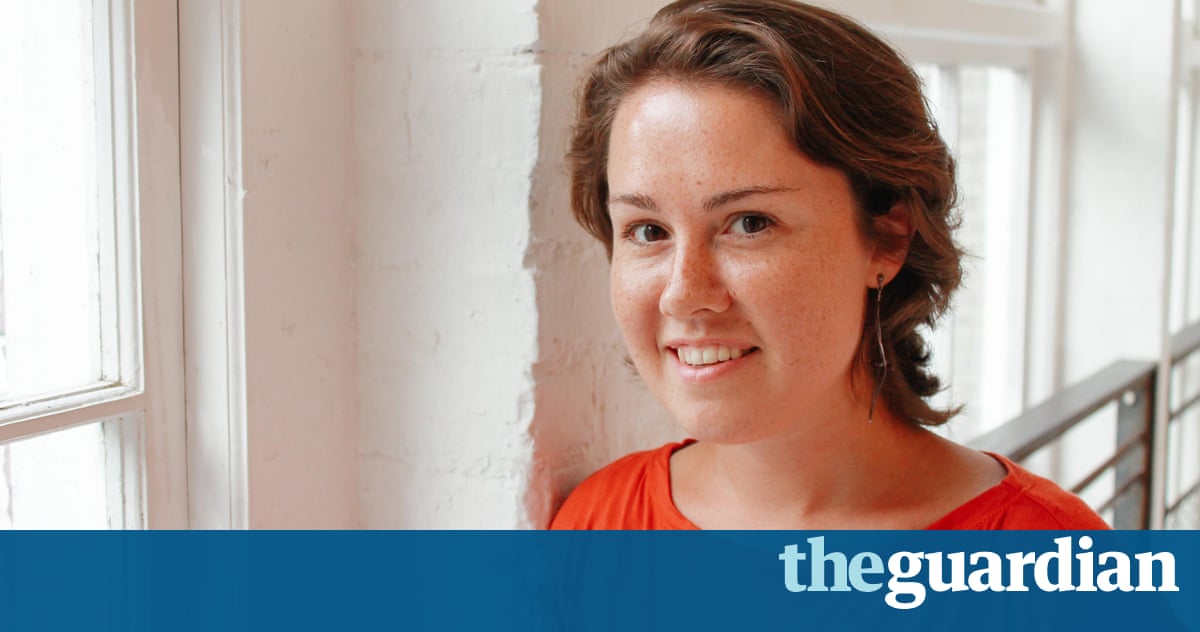 Decades before Caroline Shaw won the Pulitzer prize for music or collaborated with Kanye West, she was lulled to sleep nightly by her fathers baffling piano playing.
Hes a doctor and he loves music very much. He also has this totally delightful, not deliberate way of putting the metronome on and being completely out of sync with it, and just continuing on, says Shaw, 33, with a peal of laughter as we polish off pints of beer at a Brooklyn bistro. Its like this wonderful polyrhythm. I remember hearing him every night as a kid, sort of wanting to correct it, then drifting off with that sound in my mind.
Today, Dr Shaw could brag about being an avant-garde influence on his daughter. The composer, singer and violinist is a breakout star of New Yorks contemporary classical scene, an inventive collagist whose work brings a new perspective to the human voice. She is a familiar performer at Carnegie Hall and the Metropolitan Museum of Art; her compositions have been snapped up by the Cincinnati Symphony andthe Guggenheim museum.
On Thursday, the Brooklyn Youth Chorus will perform the world premiere of a new Shaw commission, So Quietly, at Jazz at Lincoln Center in New York. The tumultuous, almost entirely a capella piece is Shaws third original work for the group, and a venture of vocal acrobatics for the teenage singers; the song pivots on multiple melodic lines and shifting, ever-resolving harmonies, gliding from terse whispers into bright harmonic catharsis. At times, the teenage ensembles staggered, exaggerated breathing takes on a percussive quality; elsewhere, their staccato chirps ricochet around the room. One refrain cuts through the mlange, increasingly oaky and dynamic: a murmur of Ill just sit here so quietly, which morphs steadily into a roaring pledge to remain ever singing.
With this piece, the composer had empowerment on her mind. Its about someone trying to say something and not being able to, and all the ways women or minorities say these words to try to get around the difficult conversations they really want to have, says Shaw, who grew up in Greenville, North Carolina and now lives in Hells Kitchen, Manhattan. Its also a way to set up the piece where somethings static, building, unsure, and then blossoms into something really joyful and harmonically interesting.
Shaws mother, a Suzuki method violin instructor, taught her the instrument at age two; the precocious Brahms and Mozart enthusiast wrote her first string quartet in elementary school, then went on to study the instrument at Rice University and Yale University. After moving to New York in 2008, while eking out a living as an instrumental accompanist for music classes, she joined the progressive a capella ensemble Roomful of Teeth and began composing for them, delving into vocal nuances in the manner of Alvin Lucier and Laurie Anderson. One particularly intricate work took years: Partita for 8 Voices, a mercurial, deeply nontraditional abstract of tuneful sighs, mutters, whispers, throat singing, spoken word, and even the odd carnal gasp, with four movements titled after Baroque dances (Allemande, Sarabande, Courante and Passacaglia). By the time the piece was completed, Shaw had enrolled in PhD studies in composition at Princeton University; on a lark, she submitted Partitas score to the selection committee of the2013 Pulitzer prize.
Then she won.
It was so unexpected my friend saw it on Twitter and called me, says Shaw. At age 30, she became the youngest musician ever to claim the prize the physical representation of which she describes, a bit bashfully, as a certificate in a small glass thing, currently stuffed behind some paperwork in her office. Im very grateful for the opportunities Ive been given as a result. I also know there are so many other people whove written things just as qualified. It seems like a crapshoot, who gets this.
The Pulitzer jolted Shaws career overnight; she was toasted in the New York Times, the Atlantic, even Vogue Italia. The pop crowd followed quickly, yieldingcollaborations withRichard Reed Parryof Arcade Fireand the National. Then, in 2014, at a Roomful of Teeth performance of Partita for 8 Voices in Los Angeles, Kanye West approached her backstage and requested her phone number but Shaw didnt leap initially at the chance to collaborate.
One of his producers asked me if Id be interested on working on songs for a live show with an orchestra. I got the sense that maybe he wanted to ask me to be a composer and orchestrate something, and that wasnt something that was really interesting to me; theres a lot of people who do that, Shaw recalls. So I didnt do anything for a week or two, then I did a deep dive into [the West album] 808s and Heartbreak. Say You Will is the song that hit me most.
Shaws remix of that track, released in October of last year, proved remarkable; she sang, played violin and arranged it, converting the originally spare, plaintive Autotuned ballad into a chattering, harmonically supple electro-orchestral swoon. It yielded a fruitful partnership; Shaw supported West onstage at the Democratic National Committee fundraiser that same month, and later joined him in the studio as he recorded his enigmatic seventh album, The Life of Pablo. Her spectral vocals appear on two tracks, Father Stretch My Hands Pt2 and Wolves. (The latter track also features Frank Ocean.)
The original version of Say You Will does something with music that I love: the last two minutes of his song, nothing happens. Absolutely nothing, Shaw says gleefully. Thats something I love about Pablo, too: there are parts of that album where nothing happens. There were many people in the studio, and we were all doing cool stuff. But the decision for none of that happen, I think, is super beautiful. She and West are now working intermittently on another project, one kept under wraps.
Shaws growing pop bona fides are only enhancing her classical compositions, says Limor Tomer,General Manager of the Metropolitan Museum of Arts MetLiveArts series. Shaw first performed at the Met in 2003, and has returned several times.
Caroline is an incredibly unique voice. To me, she represents the future of music, says Tomer. Theres no threshold to entry for her work. You dont need to have a PhD in Ligeti to understand her language. It engages the heart.
Dianne Berkun Menaker, founding artistic director of the Brooklyn Youth Chorus, is similarly enthusiastic about Shaws work.
Caroline writes really complex things. She plays with the color of vowels, has really tight canonic figures, parts chasing each other and then shell mix in these glorious, starbust chords, says Menaker. Shes one of the most creative people writing right now. You never get the feeling that shes copying someone else or following some prescribed path.
Shaw next premieres a new commission, Dont Let Me Be Lonely (inspired by Claudia Rankines book), with Roomful of Teethat the venerable Ojai music festival in California. When she returns to Manhattan, she has some 18 or 19 commissions to write, as well as continue work on her doctorate at Princeton. In July, she hopes to carve out the first steps of a new studio album, one that could fold in many new collaborators across pop and classical castes. (She has one fellow subversive at the top of her wish list: Annie Clark aka <a href="https://www.theguardian.com/music/st-vincent" data-link-name="in" body link" data-component="in-body-link" class="u-underline">St Vincent.)
Regardless of which musicians Shaw recruits, though, the pyrotechnics of the human voice will remain front and central in her creations.
When I hear people speaking, it sounds like 100 different instruments coming out of their mouths, Shaw raves. You can use those colors in such a beautiful, beautiful way.
Read more: https://www.theguardian.com/music/2016/jun/09/caroline-shaw-classical-music-kanye-west