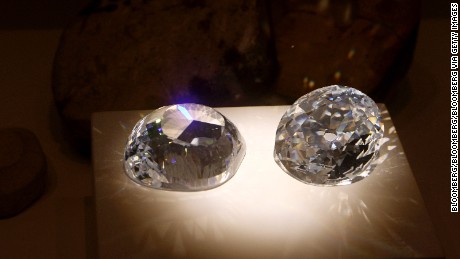 (CNN)The Indian government is making "all possible efforts" to retrieve the Kohinoor diamond contrary to reported comments from the country's Solicitor General that the rare historical stone was given as a gift to the United Kingdom and not stolen.
Media reports
said Solicitor General Ranjit Kumar told the Indian Supreme Court that the diamond was "neither stolen nor forcibly taken" but had been "gifted" to the East India Company by Punjab rulers.
The country's highest court is deciding on the issue after an Indian NGO filed a petition asking the court to bid for the diamond's return.
'Bring back the Kohinoor'
A statement from the Indian Ministry of Culture on Tuesday said that the Solicitor General's views were not those of the Indian government and it "reiterated its resolve to make all possible efforts to bring back the Kohinoor Diamond in an amicable manner."
Since Narenda Modi assumed the role of Prime Minister two years ago, India has regained several historic pieces — including a 10th-century Indian statue of the goddess Durga from Germany, a nearly 900-year-old 'Parrot Lady' sculpture from Canada and antique statues of Hindu deities from Australia.
Read more: http://www.cnn.com/2016/04/20/asia/india-kohinoor-diamond/index.html