Nostalgia is a way of helping us to return to a time when we felt safe. Revisiting the classics Friends, Pokmon or Bowie can make the world feel new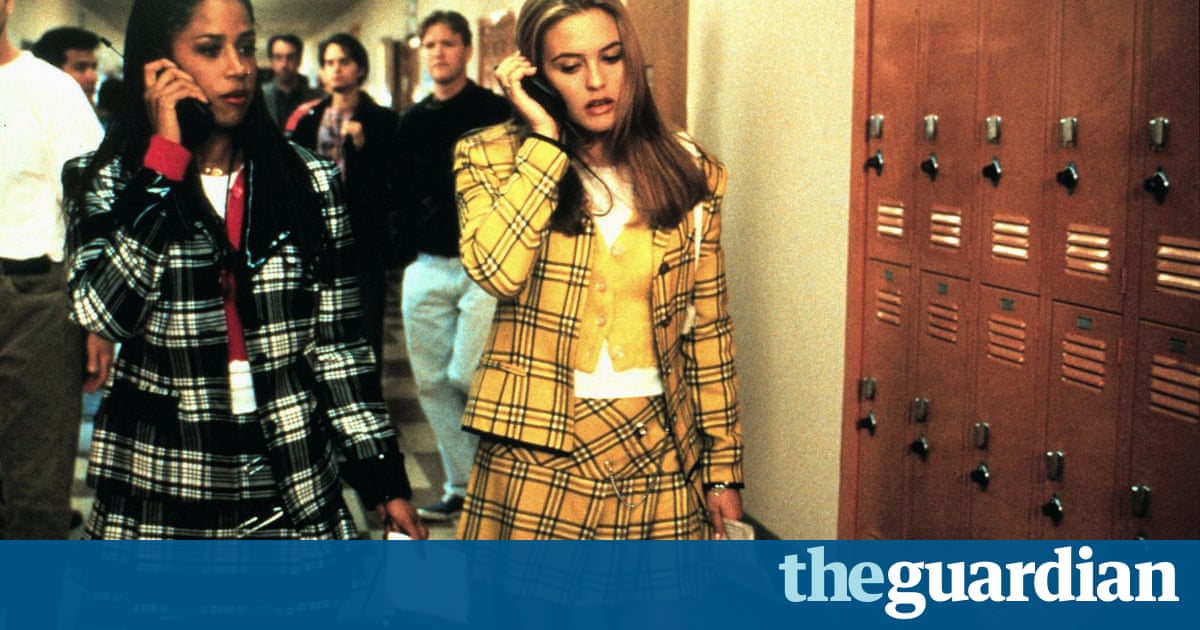 The movie Clueless turned 21 recently, and the anniversary was celebrated on Womans Hour this week. The presenter, Gemma Cairney, explained that it marked part of a celebration of films that we can depend on in uncertain times and I can think of no more dependable favourite than the Beverly Hills high school classic.
As an older millennial, born in the mid-80s, I grew up with the film, and I still rewatch it whenever I have the chance. Its bright, fun and funny. The pace of the dialogue never drops. And, although I didnt consciously see it as a feminist film, it informed my feminism by positioning clever, three-dimensional women front and centre.
I was really excited about the fact that it was written by a woman, Amy Heckerling. When I was further into my teens, I wrote and directed a Clueless-inspired version of Cinderella that was performed at my school, and I was only confident enough to do so because I was so inspired by Heckerlings work. My relationship with Clueless had a huge impact on my working life.
However, it also had a similar effect on my younger sisters, even though they were just a year old when the film was released in the UK. I know people who were born a decade after me who still list it as one of their favourites and watch it regularly.
To me, Clueless is a masterpiece, but its not the only part of 90s pop culture that has a devoted, growing young fan base discovering it for the first time. Last year, the Comedy Central Friends Fest, featuring props and memorabilia from the show, sold out in minutes, with many fans in their teens and early 20s desperate to get their hands on tickets. These are people who werent born when the last ever episode aired in 2004 (demand is so high that this year, the Friends Fest is going on tour).
Pokmon was a game originally developed for the Game Boy in 1995. Now Pokmon Go is the most downloaded, hotly discussed phenomenon of the summer, and youre just as likely to encounter four-year-olds as 40-year-olds at your local park in pursuit of a Charizard.
This week I saw the comedian Adam Buxton make a joke about Pokmon Go at a special BUG event, dedicated to the work of David Bowie. Over half the audience, myself included, were under 35. We werent around when Bowie was doing his best known work, but we still love it and connect with it.
Right now, the world feels darker and more difficult to live in than ever. Nostalgia is an effective way of helping us to return to a time when we felt safe even if we dont remember that time first hand. The popularity of Friends, Clueless and childrens games makes me think that were cherrypicking the calmest, cosiest parts of our past (although Im curious about the response to the upcoming Trainspotting sequel).
Its easy to get angry about nostalgia, and complain that it limits progress and invention. How can we culturally and creatively develop if were still hung up on everything that has come before us? This year weve lost some enormous talents Bowie, Prince, Victoria Wood, Caroline Aherne and these people seem completely irreplaceable. Are they without natural heirs because the rest of us have been sat on our arses doing Which 90s sitcom character are you? quizzes without making any art of our own?
And yet I think nostalgia prevails partly because of progress. In the 1980s, you couldnt fire up Spotify and enjoy the music of the 1960s, or search eBay for poodle skirts and petticoats. Technology has democratised our access to art, and its never been easier to explore the past while living in the present.
Nostalgia unites generations, because we all share so many cultural touchstones. In her book Out of Time, Miranda Sawyer talks about bonding over music with her young son. We come together on grime, even though were both the wrong age for it. He is too young, and I am too old I should be shouting at [him] to turn off his terrible music, but I like it.
Nostalgia leads to two-way traffic. If you, your parents and your children are watching and listening from the same platform, youre going to end up discovering plenty of common ground.
As well as making me long for a plaid Chanel suit and a giant cellphone, Clueless made me want to write. For every person who, like me, knows it line for line, there might be someone who sees it on TV for the first time, and is so dazzled by it that they want to write too. Or become an artist, after hearing about Christians enthusiasm for Claes Oldenburg, or a skateboard champion, like Travis.
Classics endure and inspire nostalgia because theres something at their core that remains fresh. We need to keep revisiting the old, if we want people to make the world feel new.
Read more: https://www.theguardian.com/commentisfree/2016/jul/27/clueless-nostalgia-friends-pokemon-bowie