Lady Gaga is a pop star, LGBTQ advocate, fashion icon, philanthropist and now … cookbook recommender!
Gaga's father, Joe Germanotta, is releasing a cookbook of recipes from Joanne Trattoria, his Italian restaurant on Manhattan's Upper West Side, with a foreword written by the singer, according to V Magazine.
<
p class="has-dropcap" has-dropcap–w">Appropriately called Joanne Trattoria Cookbook: Classic Recipes and Scenes from an Italian American Restaurant, the book hits stands on November 22.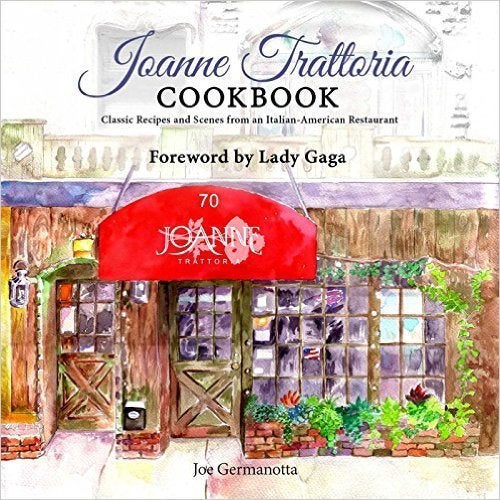 The book is available for preorder on Amazon and the description of the book there is as follows:
"Family, food, and love are the foundation upon which Joe Germanotta and his wife, Cynthia, raised their daughters, Natali and Stefani (aka Lady Gaga). Named for his sister who died of Lupus three months shy of her 20th birthday, their family-run restaurant is built on those same fundamental principals. In the pages of this cookbook, Joe has collected recipes and entertaining anecdotes inspired by his world famous restaurant."
The foreword by Germanotta's daughter, Lady Gaga, is advertised in large text on the front cover and is already proving to make the book a must-get item.
It's Amazon's best-selling new release in the Italian Cooking category. Not bad, not bad at all.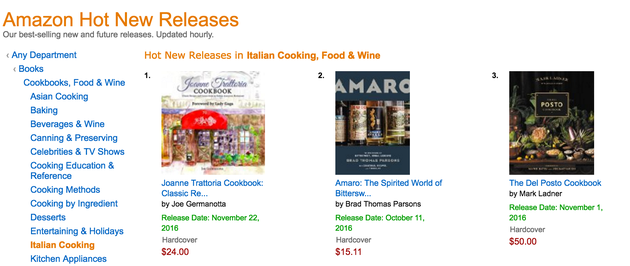 <
div class="content-list-component" text">
Is Gaga the next Giada De Laurentiis? We can only hope.