Europe editor of the Guardian who covered the Solidarity strikes in Poland, the fall of the Berlin Wall, the rise of Putin and the Greek euro crisis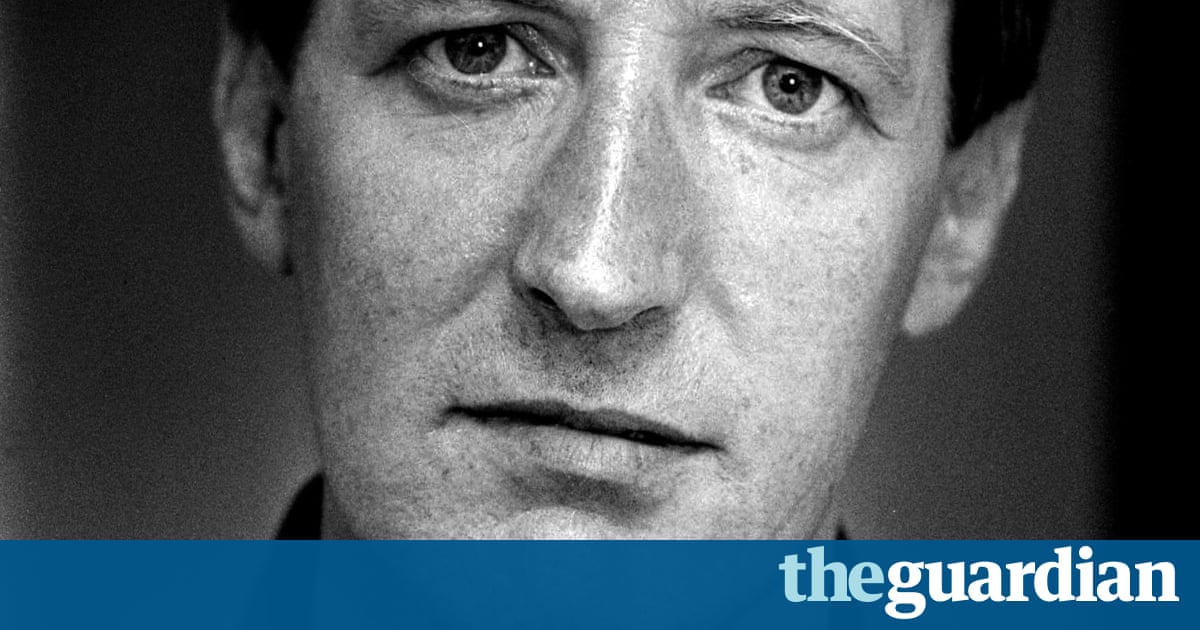 Ian Traynor, who has died aged 60 of cancer, was the Guardians Europe editor and one of the great journalists of the period following the end of the cold war. An outstanding linguist, Ian was a man of the European continent and a passionate believer in the cause of its union, on the basis of both his professional experience and personal essence. In a recent conversation, he and I wondered how we would have reacted to being told in 1991, in the ruins of Vukovar, the town in eastern Croatia devastated by Serbian forces which Ian covered unforgettably that within 25 years this place would be in the European Union, but Britain would be on its way out.
In 2003, Ian was appointed Europe editor, based in Zagreb and later in Brussels, where, said his colleague Simon Tisdall: His performance was truly outstanding. No other correspondent could surpass his understanding and contacts.
My first proper meeting with Ian came soon after the fall of the Berlin Wall in 1989, when the edifice of communism continued to collapse in Nicolae Ceauescus Romania. It being Christmas, people tended not to want to go, apart from Ian, myself and our Hungarian deputy foreign editor, Nick Dallman. The time came for me to relieve Ian in Bucharest, so he might cover other parts of the country.
Journalists were holed up in the plush Intercontinental hotel in the capital apart from, typically, the Guardian, which Ian had headquartered in the cheaper, peeling Continental hotel, also home to a Securitate secret service snipers nest. I arrived off a night train into the weirdness of slushy Bucharest to find Ian sitting alone in the hotel bar smoking a cigarette.
Hi there, he said in his laconic Scottish timbre, welcome to Romania its fucked, and theres shooting from the hotel, which is returned; the Washington Post guy left when a bullet hit his bedhead. Also, we have to file from a Bulgarian telex machine with several keys missing. The coffees good, would you like one? Ian imparted this information deadpan; the whole place was like a black-and-white newsreel movie from another time anyway, and had he not devoted his life to journalism, he would have made a magnificent actor.
But that was never going to happen. Ian was born in Penilee, south-west Glasgow, the son of Tommy, a toolmaker, and his wife Phemie (Euphemia). When he was 12, the family moved to East Kilbride, south of the city, and Ian went to Holy Cross high school, Hamilton. As a boy, he read George Orwell and mapped out his life in accordance with an acquaintanceship with the writing of James Cameron: he knew exactly what he wanted to be the foreign correspondent he became.
By the age of 16, Ian was proficient enough in Russian and German to win a place at Glasgow University, from which he dropped out, later taking a place at Aberdeen, where he graduated in modern languages. His best friend there was the eventual BBC correspondent Angus Roxburgh, who remembers discovering, on a Russian faculty camp, that Ian played the guitar: I was playing Joni Mitchells California, a very difficult bit, and Ian just joined in. He was better than me, and weve always kept playing together. He had a wonderful style, and loved Dick Gaughan, John Martyn and <a href="https://www.theguardian.com/music/2011/oct/05/bert-jansch" data-link-name="in" body link" class="u-underline">Bert Jansch.
Ian joined the BBC monitoring unit at Caversham Park, near Reading, translating and analysing media information from the USSR different work before the internet, which involved finding sources as well as understanding them.
He was among the first to foresee the end of the cold war and, in 1987, Ians rare talent was spotted by the Guardians foreign editor, Martin Woollacott, who recruited him to the papers foreign subeditors desk. Woollacott soon dispatched his protege to cover the stories himself: the Solidarity strikes in Poland during 1988, then the fall of the Berlin Wall. Thereafter, as East Europe correspondent and editor, Ian sailed and navigated the currents and rip-tides of events across the continent.
When the euphoria of reunified Europe crashed into the nightmare of post-Yugoslavia, Ian was one of what became the Guardian triangle of reporters (usually two of us on the ground), with Maggie OKane and myself later supplemented by Julian Borger.
By the wars end in 1995, Ian had based himself in Vienna, but now moved first to Bonn and then Berlin when it became Germanys capital once again, with the title of Central Europe correspondent. From there, Ian guided his readers through the way in which the organism of a newly expanded EU evolved around the German powerhouse.
In 1999, Ian moved to Moscow. He charted the rise of Vladimir Putin and, as so often, was first to ring the warning bells. However, writing in 2000 about Putins redrawing of the map of Russia, Ian could not resist observing, in apparently deadly earnest, that: Mr Putins writ does not run in Bashkortostan.
Ian wrote straight, however contorted the story, and lucidly. He was the opposite of a sensationalist, said Roxburgh. He could read a situation with uncanny sagacity; his editor for many years, Paul Webster, recalled him as a rare combination of intellectual and foot-in-the-door hack. He was a very brave man but there was no trace of bravado he felt it was his duty to provide testimony.
Roxburgh remembered: This figure arriving at our compound in Afghanistan, having walked across the Panjshir Valley for three days without food or water, on the verge of collapse I made him a cup of sweet tea. He was tenacious, to put it mildly.
Ians devotion to the story made him the most collegial reporter of all, as eager to help other people including me on many occasions, even the opposition write good narrative as to write it himself, a rare quality. Tisdall recalled him as a slightly self-effacing figure, not given to self-promotion or self-advertisement in a media world where willingness to blow ones own trumpet became, increasingly, the principal measure of individual worth. Perhaps this is one reason why his work was not sufficiently recognised in terms of prizes and gongs. Another was his plain-spoken intolerance of bullshit.
The never-dull press corps when we were in Bosnia had at its kernel an antagonism between Ian and a particular expert who would argue that intervention against the Bosnian Serbs would set the region ablaze. Ian disagreed, and when Nato began its tardy, limited air strikes in 1995, the Serb leader, Radovan Karadi, capitulated immediately. Ian, vindicated, leaned across a table and told his colleague: If youre gonna be a prophet, you got to get it right.
On another occasion, his drollness surfaced when Ian and I were driving through yet another incinerated town, levelled into the dust of its own charred masonry, in horrified silence until Ian leaned back in his seat, staring out, and said quietly: What is it the Serbs have got against roofs?
Ians son, Paul, described his father as a man of many words unless he wanted to be a man of few. If he didnt need to say more than he had to, he wouldnt. Personal back and forths after months of incommunicado would usually consist of Arite, whats up? Nae bad. Not that he didnt want to talk, that was just his style. And he was fundamentally unaware of the sheer admiration that family, friends and most colleagues felt for him.
Towards the end of Ians career came three severe blows to the European dream. First, there was the crisis that pitched radical Greece against a Euro-monolith, which Ian saw as a disaster for Athens and colossal failure for the EU. Then, as his health began to fail, the arrival of what felt like the future of the planet on Europes doorstep in the form of refugees from Syrias carnage and Africas climate crisis. Ian was furious at nation states disguising their own failures as that of the EU. Finally there was Brexit, though Ian was by then too ill for us to feel or read his disdain and disgust.
Ian had met his first wife, Jean Forsyth, while they were both students at Aberdeen. They married in 1982, and had two sons, Paul and Martin. Jean was with Ian during his final days. Their union ended in divorce and in 2003 Ian married Ivanka Anici, whom he met in Croatia. They had a son, Sean. Ivanka died in 2011, and Ian is survived by his three sons.
Ian Traynor, journalist, born 11 November 1955; died 27 August 2016
Comments for this obituary are being pre-moderated prior to publication.
Read more: https://www.theguardian.com/media/2016/aug/28/ian-traynor-obituary