After being criticised as arrogant for not responding to his prize, artist says he will attend award ceremony if possible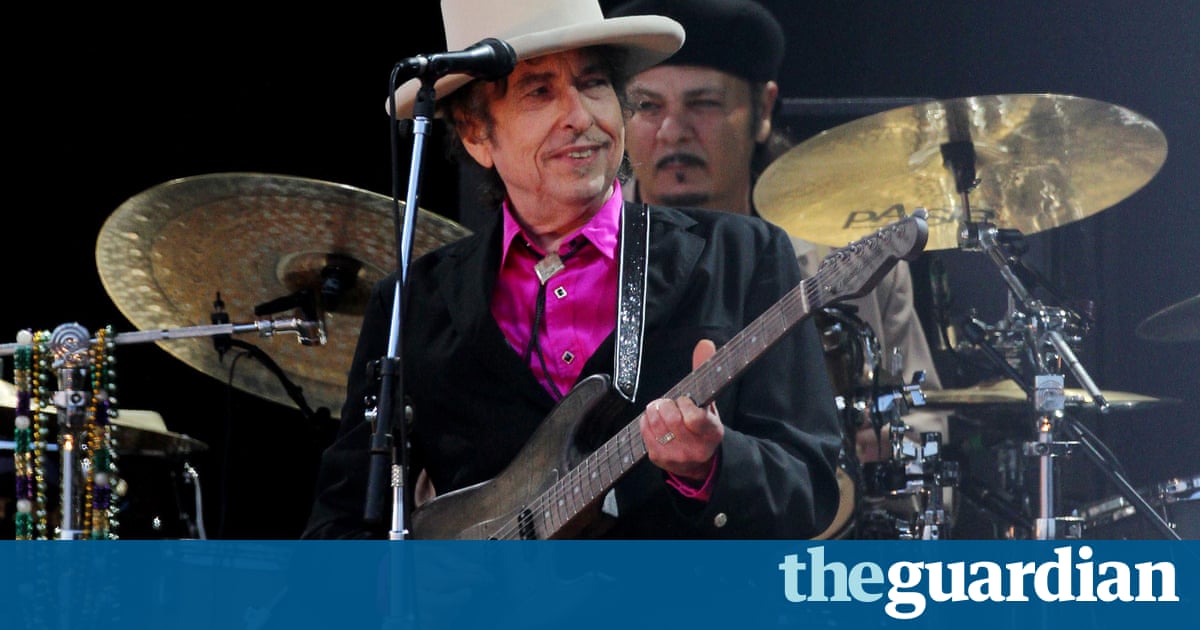 Bob Dylan was left speechless by the news that he was to be awarded the Nobel prize for literature, he has said, breaking more than two weeks of silence since the announcement.
The artist was criticised as arrogant by a prominent member of the academy that awards the prize last week, having failed to respond to repeated calls. Even a brief acknowledgement of the award was removed from his website soon after it appeared.
But, in a call with Sara Danius, the permanent secretary of the Swedish Academy, Dylan said: I appreciate the honour so much, adding: The news about the Nobel prize left me speechless.
And, in a separate interview with the Daily Telegraph his first since the award he said he would absolutely attend an award ceremony if its at all possible. Dylan told the paper: Its hard to believe amazing, incredible. Whoever dreams about something like that?
The Nobel Foundation, which released details of Dylans conversation with Danius on Friday, said it had not yet been decided if the artist would attend any events during the Nobel week in Stockholm in December.
The Nobel Foundation will share information as soon as it is available.
Dylans spokesman did not respond to requests for clarification.
Making the award announcement, Danius compared Dylans work to that of ancient Greek writers Homer and Sappho. Asked about the comparison, Dylan said: I suppose so, in some way. Some [of my own] songs Blind Willie, The Ballad of Hollis Brown, Joey, A Hard Rain, Hurricane and some others definitely are Homeric in value.
He declined to remark on the meanings of those songs, however. Ill let other people decide what they are, he said. The academics, they ought to know. Im not really qualified. I dont have any opinion.
Theres a certain intensity in writing a song, he added. You have to keep in mind why you are writing it and for who and what for.
The singer also tied songwriting to his interests in painting and sculpting, though he recognized that not all of his ambitions would achieve the same success as his music.
Id like to drive a race car on the Indianapolis track. Id like to kick a field goal in an NFL football game. Id like to be able to hit a hundred-mile-an-hour baseball. But you have to know your place. he said. There might be some things that are beyond your talents.
Everything worth doing takes time. You have to write a hundred bad songs before you write one good one. And you have to sacrifice a lot of things that you might not be prepared for. Like it or not, you are in this alone and have to follow your own star.
The academy announced that Dylan would be awarded the prize on 13 October, saying he had created new poetic expressions within the great American song tradition.
But that was followed by silence, leading to criticism of Dylan and speculation over whether or not he would even accept the honour. On the night that the announcement was made, Dylan played a gig in Las Vegas but did not refer to the news.
A week later, the words winner of the Nobel prize in literature appeared on his website, along with a promotion of a new book of his lyrics. But that had been taken down by the next day.
Soon afterwards, in comments broadcast on a Swedish television station, the writer and academy member Per Wastberg said Dylans failure to respond to overtures was impolite and arrogant and put the academy in an unprecedented situation.
Read more: https://www.theguardian.com/music/2016/oct/29/im-speechless-says-nobel-winner-bob-dylan-as-he-breaks-his-two-week-silence