Those who lived to describe the mass shooting face flood of abuse on social media accusing them of being actors, as hoax claims flourish on YouTube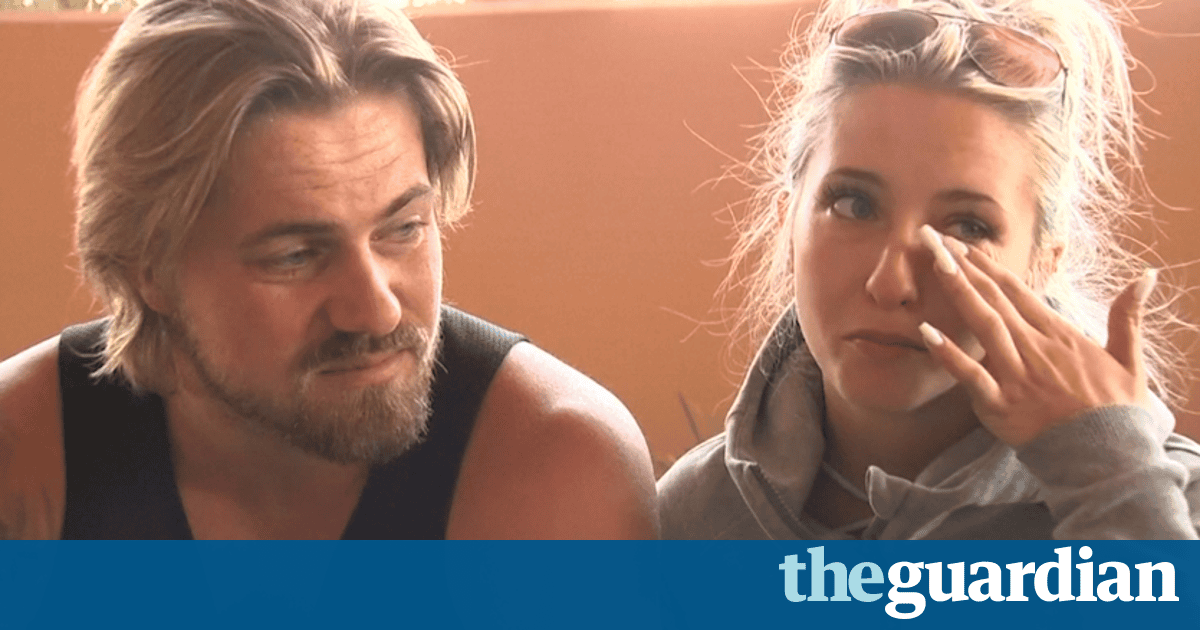 Braden Matejka survived a bullet to the head in the Las Vegas massacre. Then, the death threats started coming.
You are a lying piece of shit and I hope someone truly shoots you in the head, a commenter wrote to Matejka on Facebook, one week after a gunman killed 58 people and injured hundreds more. Your soul is disgusting and dark! You will pay for the consequences! said another. A Facebook meme quickly spread with a photo of him after the shooting, captioned: Im a lying cunt!
The 30-year-old victim who narrowly escaped death in the worst mass shooting in modern US history has faced a torrent of online abuse and harassment, forcing him to shut down his social media accounts and disappear from the internet. The bullying, taunting and graphic threats have also spread to his family and friends.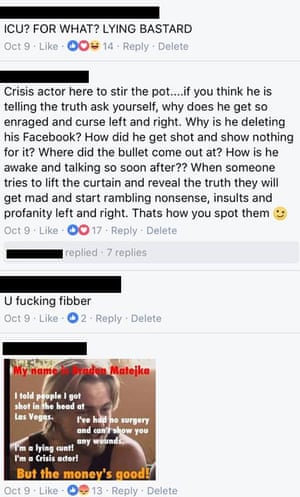 His brother Taylor and others began promoting on Facebook a GoFundMe campaign to help raise money for Braden, who was suffering from bleeding and swelling in his brain and blurred vision. The heavy-duty mechanic and welder also had to take time off work.
Friends and relatives posted messages of love and support in response. But soon, the nasty messages began to arrive, with strangers sending comments at such a rapid rate that it was hard for the family to keep up.
Obviously a TERRIBLE CRISIS ACTOR, wrote a Facebook user named Samantha. HES SCAMMING THE PUBLIC This was a government set up.
YOUR A LIAR AND THEFT PIECE OF CRAP [sic], wrote Karen.
Youll pay on the other side, said a user named Mach. Others called Braden a LYING BASTARD, scumbag govt actor and fuckin FRAUD, while one user named Josh wrote: I hope someone comes after you and literally beats the living fuck outa you.
Taylor, 28, recalled: I was just blown away by what these people were saying.
One woman posted 26 consecutive messages under Taylors request for donations for his brother, saying she had been a nurse for more than two decades and that she was certain Braden was a liar and con artist.
Chased off the internet