Green Day are back with a song about mass shootings, Blink 182 knocked Drake off top spot in the album charts and Descendents have a new record. Can pop punks latest reboot finally give it some credibility?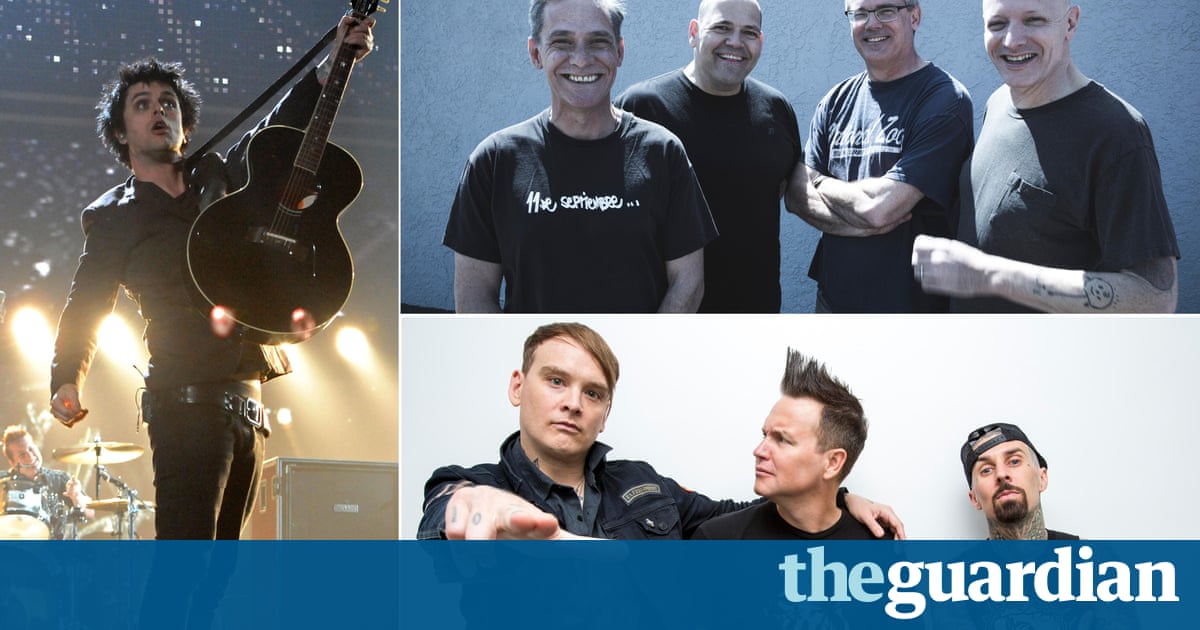 The incendiary first track from Green Days 12th album, Revolution Radio, places Billie Joe Armstrong inside the head of a teenaged mass shooter, a semiautomatic lonely boy who wants to be a celebrity martyr; for now, in his mind, he is Daddys little psycho and Mommys little soldier. It is a very good track and a return to form for a band who appeared to be on the brink not so long ago.
Pop music isnt averse to tackling real-world issues, and Bang Bang is nothing if not topical. As Armstrong told Rolling Stone this week: Its about the culture of mass shooting that happens in America mixed with narcissistic social media. I dont know why someone would ever do something that horrific because I know I never would.
A 44-year-old man going there is not as portentous as it might sound. The pop punk genre of which Green Day became champions is based entirely on teenage alienation and small-town ennui. Its widely traced back to SoCal trailblazers Descendents, whose 1982 debut full-length, Milo Goes to College, deals entirely with, if not mass shootings, that disconnected mind that so often leads up to such tragedy. And while taken as a set text by any number of heavyweights who know a lot better, its homophobia has gone some way to discrediting the genre in more polite musical circles. (Im Not A Loser putting things most bluntly: Go away, you fucking homos.) The bands Bill Stevenson said in a recent Reddit AMA, We would have done things differently if we had known better, but we did not. We were 15. Singer Milo Aukerman said there had been some updating of the lyrics in that regard.
Which is sensible enough as wisdom after the fact. But it set a trail that would leave this musical genre defined by a dorkish, snotty and, at times, misogynistic tag it would never really escape. Blink-182 have never been allowed to be considered more than the band who released the (really rather excellent) Enema Of The State, made a million dick jokes and whose spirit animal is Stifler from American Pie. Yet youll be hard-pushed to find a band who take themselves more seriously than Blink-182: Travis Barker has a legitimate claim to being one of the best technical drummers around.
Its actually a wonder Green Day even made it to another record after the drama that followed them last time. In itself, their 2012 trilogy Uno!, Dos! and Tres! was a flawed confection, even if you put aside Billie Joes meltdown on the stage of iHeartRadio, which set up a trip to rehab and the subsequent jacking of most of the promotional schedule.