The singers Hot Buttered Soul, released in 1969 and soon to be reissued, ripped apart the rules and inspired many new waves of music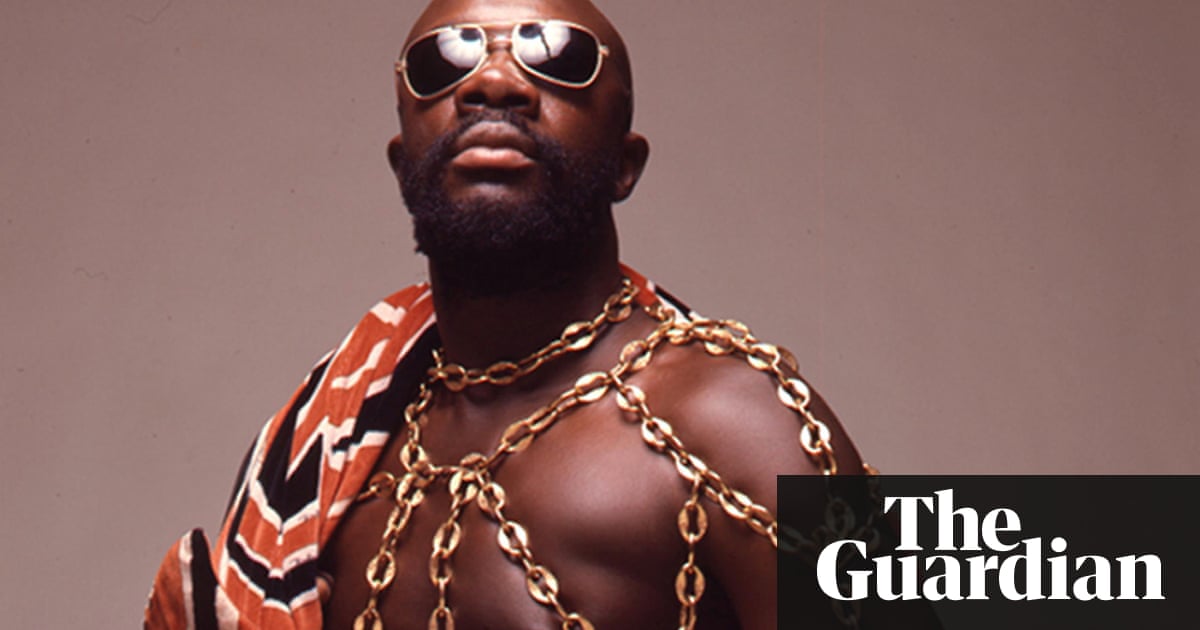 Fifty years ago, psychedelia met soul. The genres first flirtation came courtesy of The Chambers Brothers, whose 1968 chart hit Time Has Come Today used a fuzz-toned guitar, ominous tick-tock effects and echoing reverb to create a portentous, 11-minute trip into the unknown. Sly and his Family Stone extended the link between the genres the next April with their 13-minute soul jam Sex Machine, but only Isaac Hayes had the vision and moxie to create the first album-length marriage of souls roots and psychedelias ambition.
When Hayes released Hot Buttered Soul in September of 1969, it ripped apart the rules for what kinds of music black artists could market. Comprised of just four sprawling tracks, the album liberated commercial black artists from the singles-driven mandate that had yoked them for so long. In the process, Hayes inspired a renaissance in black album-oriented releases from artists like Curtis Mayfield, George Clinton, Marvin Gaye, the Isley Brothers and more. Better, Hayes created a work seminal enough to be sampled by over 89 hip-hop stars decades down the line, including Tupac, Biggie Smalls and Wu-Tang Clan.
Now, a decade after Hayes death from a stroke at the age of 65, Hot Buttered Soul is getting a fresh reissue via the historically minded Craft Recordings. The new package, which arrives 23 February, will come in sterling 180g vinyl form with remastered sound and handsome packaging. Simultaneously, Craft will issue pristine versions of Hayes Theme from Shaft soundtrack, which made him one of the few black stars of his day to win an Oscar, plus a remastered take on his double album follow-up, Black Moses. That trio of re-releases follows a four CD set of Hayes work which arrived last fall, tied to the 60th anniversary of the label where he rose to prominence, Stax Records.
Hayes already held a vaunted place in music history well before he created his pivotal solo works. In the early 60s, he worked as a session piano player and staff producer at Stax, home to Otis Redding, Booker T and the MGs, Sam and Dave and more. Besides playing on their records, Hayes, and his writing partner David Porter, penned such genre touchstones as Soul Man, When Somethings Wrong with My Baby, I Thank You, and Hold On, Im Comin, along with hits for Carla Thomas, Johnnie Taylor, and others.
Fifty years ago this month, Stax issued Hayes first solo album, Presenting Isaac Hayes, a work which presaged the looseness and unconventionality of his more successful work, if hardly the focus or sweep. Hayes recorded the album at drunken sessions that paired his jazzy piano with Booker Ts rhythm section.
Unsurprisingly, the set of jams bombed. It did, however, feature a piano riff from Hayes in Precious, Precious, that sounds as if it could have inspired the classic one in Traffics Low Spark of High Heeled Boys. Hayes solo career might have suffered an early death right then had it not been for a roiling set of circumstances at Stax. In December of 1967, Redding, the labels biggest star, died in a plane crash aged 26. Six months later, Stax lost its entire back catalogue after severing their distribution deal with Atlantic Records. To recover, label chief Al Bell instructed every artist on the imprint to record solo albums as soon as possible.
Hayes took that edict as a blank check. I didnt give a damn it if didnt sell; I was going for the true, artistic side, Hayes told Rob Bowman, author of Soulsville USA: The Story of Stax Records. I had the opportunity to express myself, no holds barred. What I had to say there couldnt be said in two minutes and 30 seconds.
Instead, the songs on Hot Buttered included a near 19-minute take on Jimmy Webbs By the Time I Get to Phoenix, a 12-minute elaboration of the Bacharach-David hit Walk on By, and a 10-minute run at the albums sole original piece, Hyperbolicsyllabicsesquedalymistic. Hayes deconstructed his cover songs, using their melodies merely as suggestions to elongate and twist. Then, he shocked the tunes with the psychedelic guitar distortions of a then teenaged Michael Toles. Over these oceanic songs, Hayes treated his backup singers as either sirens or witnesses, luring and mirroring him in equal measure. He also employed plush orchestrations, in the process patenting a style that would become his signature symphonic soul.
Hayes use of orchestrations, along with the repurposing of lounge-pop songs by Bacharach and Webb gave him a connection to the black bourgeoisie, while the fuzzy guitars of Toles (later sampled in Beyoncs 6 Inch) referenced acid-rock, and the slinky bass of James Alexander (borrowed by Biggie Smalls for his track Warning), fiddled with the undulations of funk. Hayes also presaged Barry Whites sex talk with long rap monologues that became another career motif. Together, the sound suggested the soulful/orchestral mystery later heard from 90s trip-hop artists like Portishead and Tricky. Hayes startling nexus resulted in a R&B album on Billboard that lingered on the chart for 69 weeks.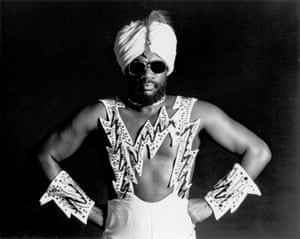 Read more: https://www.theguardian.com/music/2018/feb/20/i-didnt-give-a-damn-if-it-didnt-sell-how-isaac-hayes-helped-create-psychedelic-soul