From politics to business, charisma is the 21st-century must-have. But what is it and can you really turn a shy type into a George Clooney?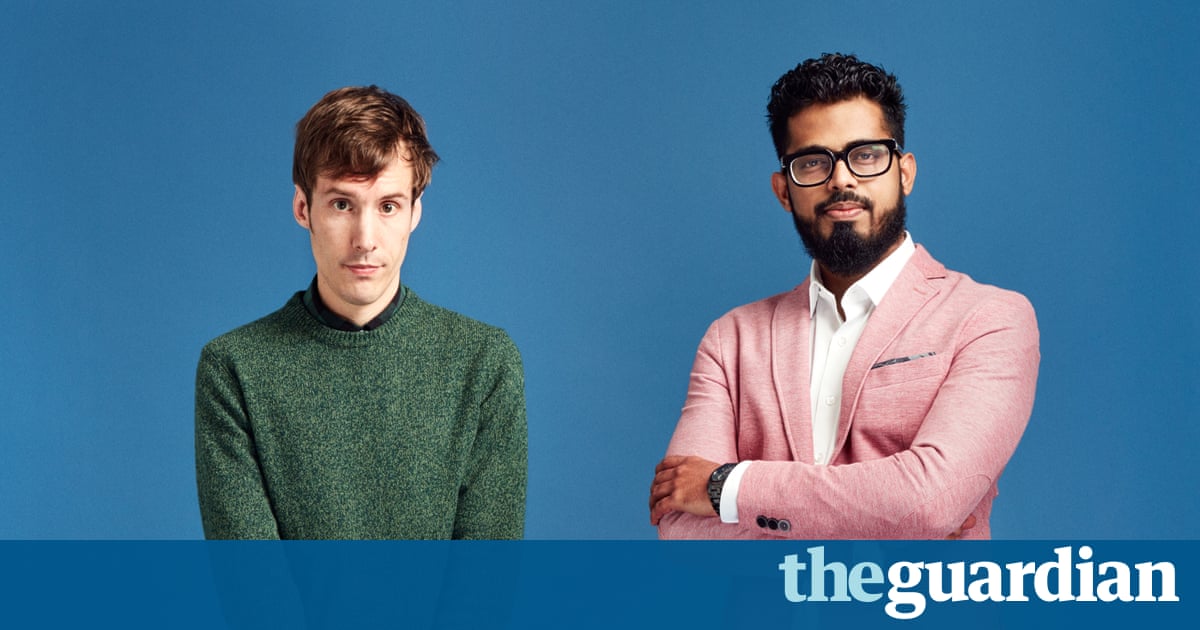 It is a Tuesday afternoon and I am sitting in the hairdressers, having both my usuals: a short back and sides and a mild attack of awkwardness. Apart from the snip of scissors, a silence has descended. Its not the barbers fault; hes covered all the regular bases (my hair, my weekend plans, where Im going on holiday). Now the conversational onus is on me. Ive long used up my quota of Really? and the sanctuary of the hairdryer is some way off.
Charisma: it is not something I have ever been accused of having. But how much does a person need? This ethereal quality (or lack of it) has been credited both with the rise of Donald Trump and the fall of Ed Miliband. For better or worse, it is the reason Boris Johnson is foreign secretary and Tim Farron is still Who? When, in those distant summer months, Michael Gove announced he was running for the Conservative leadership, he brought it up in his first speech: Whatever charisma is, I dont have it. And it was true: his political career soon came to a grinding halt.
Can you learn charisma? The man sitting next to me in the hairdressers thinks so. His name is Danish Sheikh and he is a charisma coach. He has worked with executives from Yahoo and the BBC, training them in confidence acquisition and personal magnetism. Sheikh reckons he can turn your average anyone into a Clooney or a Bardot. And for two days I will be his student.
I sit in the hairdressers chair pondering possible small talk. It shouldnt be that hard: Im intelligent enough, I like sport and music, and keep up with current affairs. There are endless, countless ways to connect. What about you? I ask the barber, eventually. Going anywhere nice on holiday?
In the mirror, I see Sheikh wince.
At its most basic, according to Sheikh, charisma is an ability to connect with people through sheer force of personality. You cant put a price on a skill like that, he says, although he does: 150 an hour, to be precise. And plenty of people are paying. The Ministry of Defence, Bupa, Morgan Stanley, Merrill Lynch and Sony have all hired coaches who specialise in the area. Olivia Fox Cabane, author of the 2013 bestseller The Charisma Myth, says business leaders are willing to pay more than $100,000 a year for her advice. The United Nations once invited her to lecture about improving leadership skills using behavioural science.
Why is this it factor so important right now? I ask Richard Reid, a British cognitive behavioural psychotherapist who, clearly a man not shy of his own charm, calls himself Mr Charisma. Reid specialises in a range of areas addiction, depression, crisis management but in 2009 developed one of the UKs first charisma courses. Since then, his clients have included Transport for London, the National Crime Agency and Google. These organisations dont want managers any more, he says. They want leaders. And leadership means emotional intelligence. To all intents and purposes, thats charisma. Those without this so-called emotional intelligence, or EQ, lead by instruction, Reid says. Those with it, lead by influence, which is more effective. They attract people to their vision through rapport, he explains. In business terms, if you look at the brightest companies today, staff believe in the ethos and culture of what they are doing. That doesnt happen by accident. It is an atmosphere created through charismatic leadership.
Increasingly, he says, his clients include young professionals, mid-earners and creatives. He recently coached one young man who wanted help before a best mans speech. Its a competitive world, Reid says. If you can learn how to connect with people, you find more opportunities come your way. Plus it makes everything, from job interviews to parties, more enjoyable.
It sounds too good to be true and, for me, that may be the issue. Can this stuff truly be taught?