Anxiety attacks are best experienced on your own sofa. So Ill be at home drawing up plans for 2017 including a lead-lined bunker in the Highlands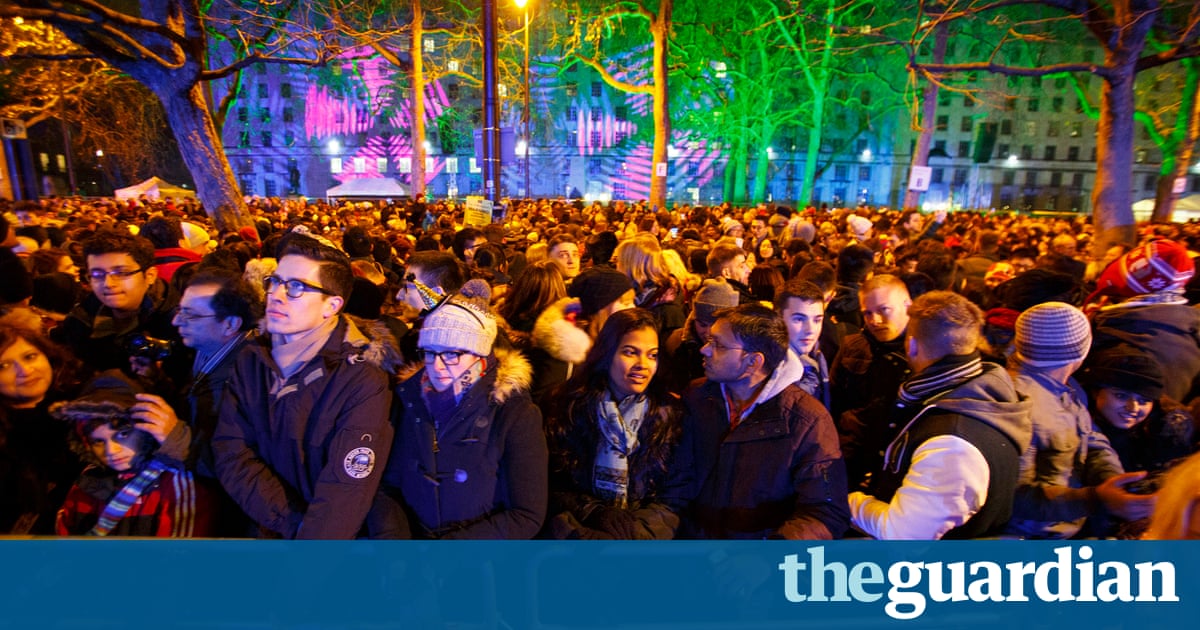 This is the year that the last scintilla of a hint of a vestige of a scrap of a shadow of a hint of guilt is gone. That last stubborn trace of Fomo fear of missing out has been expunged from my soul and pure Jos joy of same swells my heart. I am not going out tonight, and I have never been happier about it.
Obviously, this is not my first New Years Eve in. I have at least five years worth under my belt, and it has only got better as that half decade has worn on I self-canap ever more elaborately (this year Im doing myself blinis with smoked salmon, sour cream and caviar, and to hell with it), pour my prosecco into an ever-fancier glass (per year, I mean. I dont upgrade as each evening progresses. Who do you think is doing the washing up tomorrow? Thats why theres no hot canaps either. I aint spending 1 January dealing with baking sheet detritus. Always think of the morrow, people! You begin to see, Im sure, why there was no great outcry when I first withdrew my presence from the festive fray), and choose my evenings televisual entertainment from an expanding range of sources.
But. But. Even the most anhedonic, canker-hearted introvert has internalised some social norms and expectations. And for all the bespoke snacks, perfectly chilled and unspilled booze and all-round comfort offered by my choice, the nagging doubt remains shouldnt I be out there? Battling my way through the city centre, watching the fireworks, and at least letting life happen around me even if I never got actively involved in it? Sure, the practicalities are hideous no cabs, endless crowds and queues, quite a lot of mugging but still! New Years Eve! A whole year ending and a new one beginning! To deny the tug of that on allyour most primitive instincts is to deny that you are human at all.
It takes a while to silence those doubts and fully come into your non-partying kingdom. But 2016, I suspect, has been a year to push a lot of people over the line. The appeal of staying home, creating an oasis of safety and serenity at the end of what, for many of us, has been a punishing 12 months (andif it hasnt great! Dont write in! Enjoy being unbruised and just let the rest of us lick our wounds in peace) has surely rarely been greater. And who wants to be away from home while there are still any hours left in which 2016 can pick us up in its bloodied jaws and give us one last good shake?