Anita Thompson says she has found a legal method to extract DNA from six of the gonzo journalists personal strains of marijuana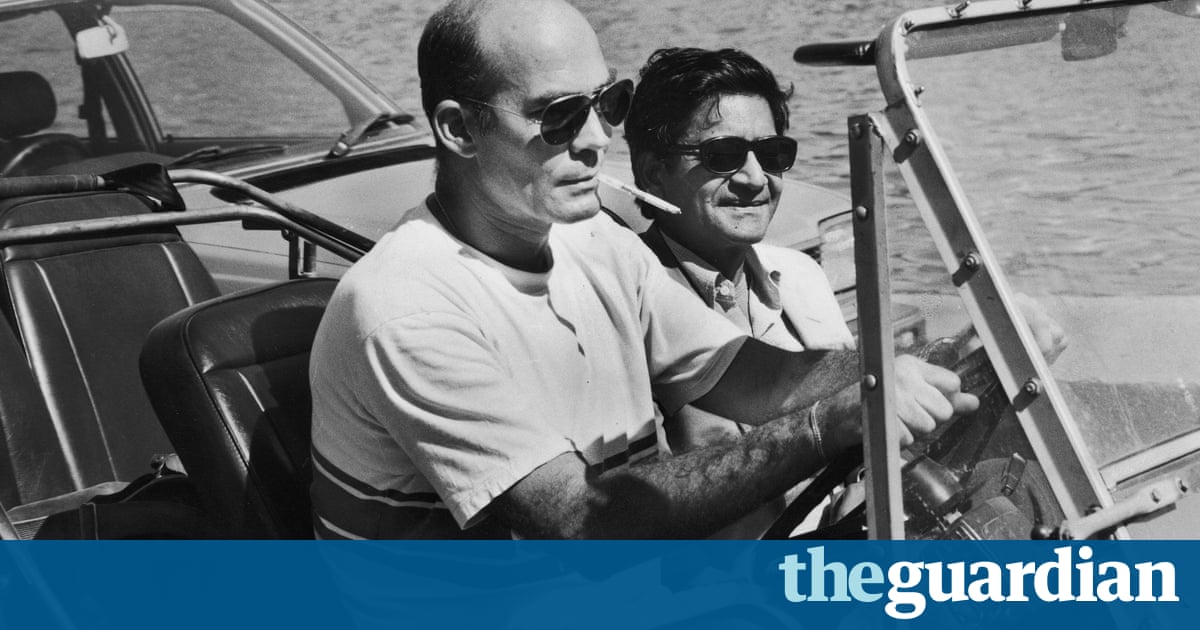 Fans of gonzo journalist Hunter S Thompson may one day get to smoke his own brand of marijuana, thanks to the efforts of his widow, Anita Thompson.
Anita told the Aspen Times that she has six strains of her late husbands preferred marijuana saved and is working with a cannabis company to grow them for public sale.
I have found a legal method to extract the DNA from Hunters personal marijuana and hashish that I saved for 12-15 years, Anita claimed in a post on her Facebook page. I am in the process of making the strains available to those who would like to enjoy the authentic Gonzo strains in legal states.
Recreational marijuana became legal in Colorado, where Anita lives, in 2012 one of the first states to legalize the drug, alongside Washington.
Before deciding to become a drug lord, as Anita jokingly told the Aspen Times, she said she had been approached multiple times by growers looking to use her husbands name on their product and follow in the footsteps of other celebrity brands such as the controversial Bob Marley-referencing strain, Marley Natural. Ive had probably 10 meetings in the last three years and I always ended up saying no because its the same story every time: somebody wants to slap Hunters name on their strain, she said.
Thompson, famed inventor of gonzo journalism, once said: I have always loved marijuana. It has been a source of joy and comfort to me for many years. And I still think of it as a basic staple of life, along with beer and ice and grapefruits and millions of Americans agree with me.
He committed suicide in 2005 at age 67. According to the Aspen Times, a trust was established before his death that allowed Anita to live on his Owl Farm property in Colorado, though it would be owned by the Gonzo Trust, a legal entity overseen by his appointed attorneys and trustees.
Earlier this year, Anita purchased Owl Farm and also gained access to Thompsons name and likeness. Profits from the sale of the Gonzo brand of marijuana would support renovations to the property as well as Anitas plans to establish a private museum and writers retreat.
Anita said she had been trying to keep the focus on her late husbands legacy as a writer in the years after his death. I was always steering toward his work and away from his lifestyle, but now I feel like I can talk more openly about his lifestyle, she told the newspaper. Im proud to do it now. Before, it was a little too risky.
Read more: https://www.theguardian.com/books/2016/nov/29/hunter-s-thompson-marijuana-supply-widow