Fires in the Great Smoky Mountains have been tearing through the popular tourist town of Gatlinburg since Monday, forcing thousands to leave their homes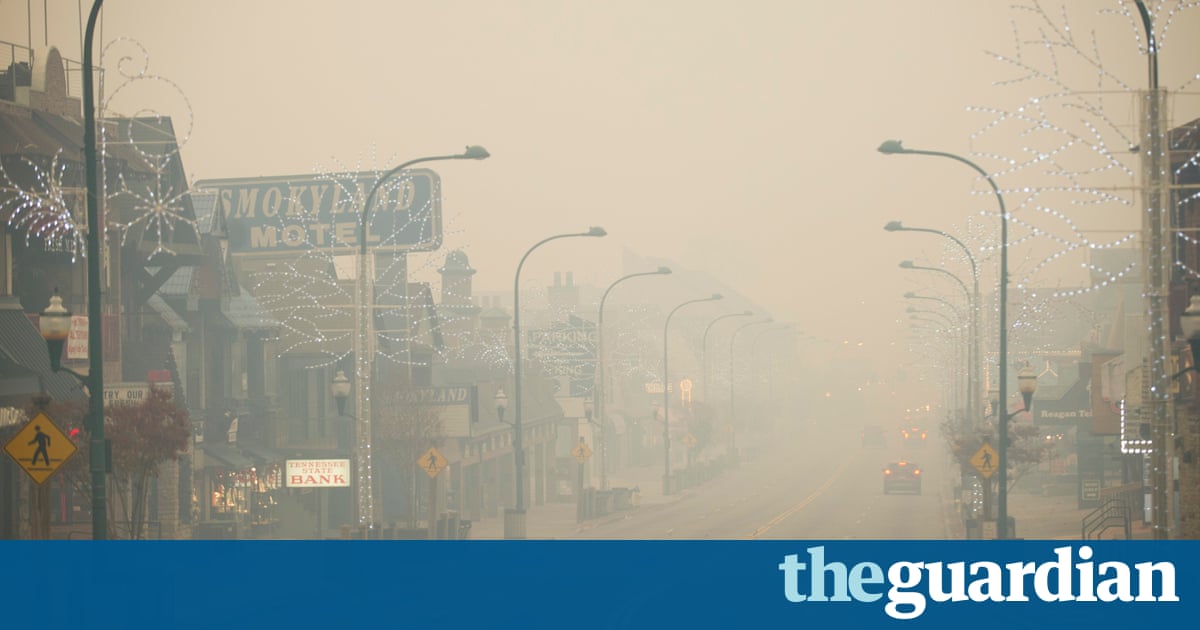 At least seven people have died and dozens have been hospitalized in wildfires in Tennessee that have ravaged a popular tourist town and forced thousands from their homes.
Fires in the Great Smoky Mountains tore through Gatlinburg in eastern Tennessee starting Monday. Rain began moving through the area on Wednesday, providing some relief, while fires still raged in other parts.
A Tennessee emergency management agency spokesman, Dean Flener, said any rain will help, but the fires are still an ongoing situation.
Search-and-rescue missions continued on Wednesday, and Mayor Larry Waters of Sevier County said they had found three people who had been trapped since the fires started spreading wildly in high winds on Monday night. The mayor said the three were OK.
That is some good, positive news for a change, he said.
The mayor said authorities are still working to identify the dead and did not release any details about how they were killed. State law enforcement officials set up a hotline for people to report missing friends and family. Officials have not said how many people may be missing.
By Tuesday evening, almost nothing remained of the Castle, perhaps the largest and most distinctive home overlooking Gatlinburg. Entire churches disappeared. So did the Cupids Chapel of Love wedding venue, though its managers promised to move scheduled weddings to a sister venue, Chapel at the Park.
Read more: https://www.theguardian.com/us-news/2016/nov/30/tennessee-wildfires-human-caused-gatlinburg-dollywood-theme-park