<figure class="media-landscape" has-caption full-width lead">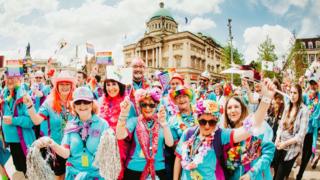 Image copyright Thomas Arran

Image caption Hull hosted the first ever UK Pride parade in July
Pop superstars and world-class ballet dancers wowed huge crowds. Tower blocks, wind turbine blades and a tidal surge barrier became giant art installations. Tens of thousands of schoolchildren got creative. And naked women rolled in chip spice.
That's just a taste of what has happened in Hull as part of its packed year as UK City of Culture in 2017.
There have been more than 2,000 events, exhibitions and cultural activities at more than 250 venues. The year has won over most of those who didn't think the words "Hull" and "culture" belonged in the same sentence, as well as helping the local economy and going some way to reinvent the city's image.
The BBC's Hull-based culture correspondents Kofi Smiles and Look North's Anne-Marie Tasker have been covering all the events. Here are their highlights.
Anne-Marie Tasker's highlights:
Made in Hull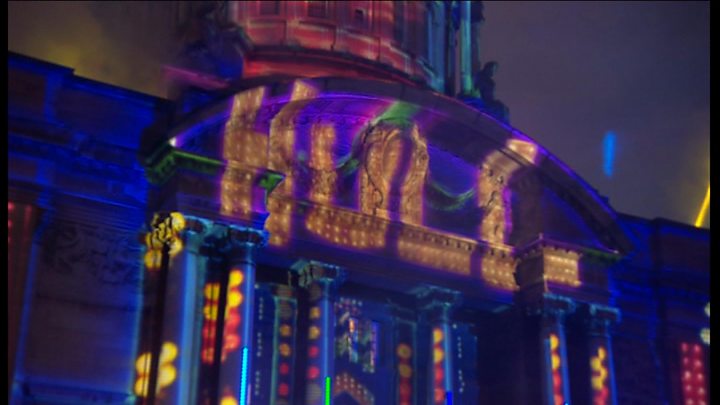 The opening event of 2017 set the bar so high, I think it's still to be beaten.
<div id="bbccom_mpu_1_2_3″ class="bbccom_slot" mpu-ad" aria-hidden="true">