Playboy founder who sold and lived the dream of polygamous bachelorhood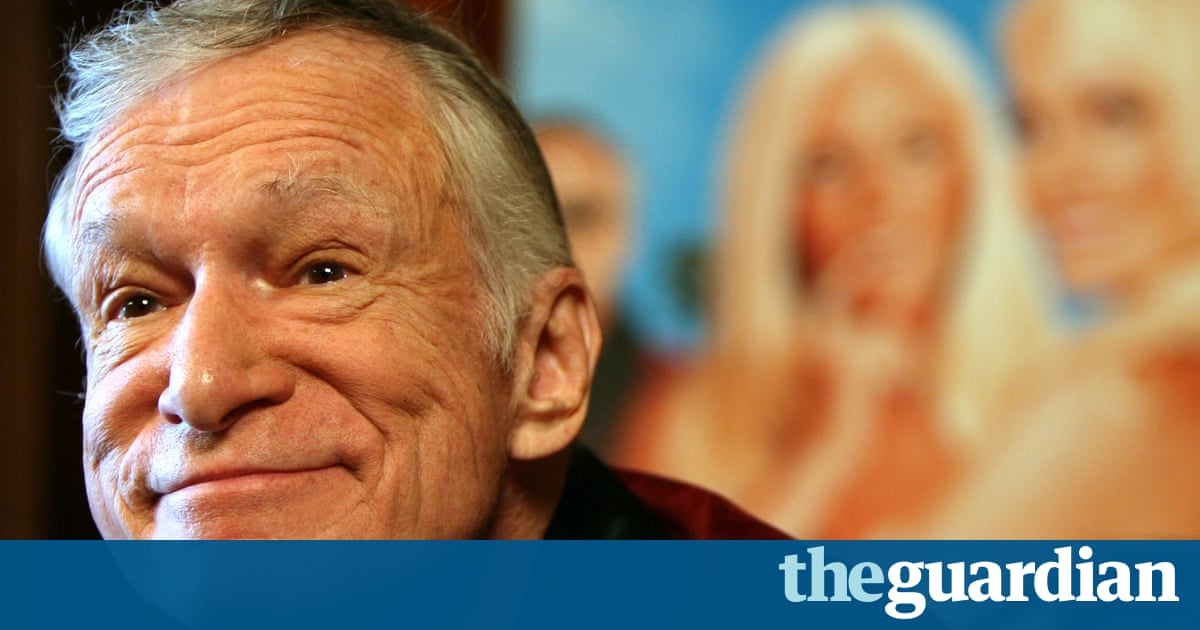 One evening in 1967, Hugh Hefner, who has died aged 91, appeared on a TV special broadcast from the Playboy Mansions library. Puffing on his customary pipe, and flanked by Harvard theologian Harvey Cox and conservative editor William F Buckley, the billionaire porn magazine magnate and American mens titillator-in-chief argued that the religious basis for morality was obsolete.
If the US was to fulfil its manifest destiny and its citizens were to genuinely enjoy life, it needed to be liberated sexually. This, he said, was what Playboy Enterprises, of which he was the CEO and visionary founder, was patriotically supplying. In this, arguably, Hefner was fulfilling his mothers wish that he become a missionary. True, his work involved more pool parties, voluptuous women pillow-fighting and wearisome boasts about sexual prowess (I have slept with thousands of women, and they all still like me, he told Esquire magazine in 2002) than previous missionaries found necessary, but he always imagined himself to be a proselytiser for hedonistic anti-puritanism.
In his foreword to James R Petersens The Century of Sex: Playboys History of the Sexual Revolution, 1900-1999, he wrote: Sex is the primary motivating factor in the course of human history, and in the 20th century it has emerged from the taboos and controversy that have surrounded it throughout the ages to claim its rightful place in society. Others saw his impact on humanity flourishing somewhat differently. The feminist writer Gloria Steinem, who went undercover as a Playboy Bunny in 1963 to write an expos of working conditions, said of her experience: I learned what its like to be hung on a meat hook.
Whatever Hefners missionary pretensions, he certainly had business acumen. In 1953 he founded what would become a multibillion-dollar industry with a few nude photos of Marilyn Monroe. The first issue of Playboy sold 50,000 copies nationwide. When, in 1963, he was arrested finally for selling obscene literature (after publication of an issue featuring nude shots of Jayne Mansfield), the jury was unable to reach a verdict.
His initial success fulfilled an adolescent fantasy. At high school he had written an essay criticising the US for avoiding frank discussions about sex, and in his college newspaper he had hailed a study written by Alfred Kinsey called Sexual Behaviour in the Human Male (aka the Kinsey Report, 1948), which shocked Americans for frankly discussing such issues as sadomasochism, homosexuality and the frequency of marital sex. By publishing a magazine with a pair of breasts on its cover, Hefner started a revolution. The magazine reflected hip, urban dissatisfaction with the stodgy conformism of the Eisenhower era, wrote Steven Watts in the biography Mr Playboy: Hugh Hefner and the American Dream.
According to Chris Colin of Salon.com: America was seeing the advent of the urban single male who, lest his subversive departure from domestic norms suggest homosexuality, was now enjoying new photos of nude women every month. That bachelor was seduced not just by nude women but Playboys post-austerity aura of sophistication. Not all of Playboys demographic had grotto hot tubs, nor could they be reasonably expected to be pawed hourly by scantily dressed Playmates as their favourite magazines publisher boasted he was, but they could aspire. Hefner became a fantasy figure, a lucky guy who, unlike his readers, was probably having sex right now, possibly with four Playboy Bunnies on a revolving bed. His readers dreamed not just of emulating Hef sexually, but of the whole Playboy lifestyle, one premised on cashmere sweaters, good pipes, fancy cocktails, essays by Norman Mailer and crucially no balls and chains or bawling kids. The conservative group Concerned Women for America claimed Playboy belittled marriage. Naomi Wolf wrote: A lot of men stay unmarried decade after decade because they bought the Hugh Hefner line that polygamist bachelorhood is ideal, and they lead largely empty lives.