Thousands of high street outlets have closed in the last decade, leaving behind a wasteland of betting shops. But one community in York has found a simple way to reverse the decline. Could their model be used nationwide?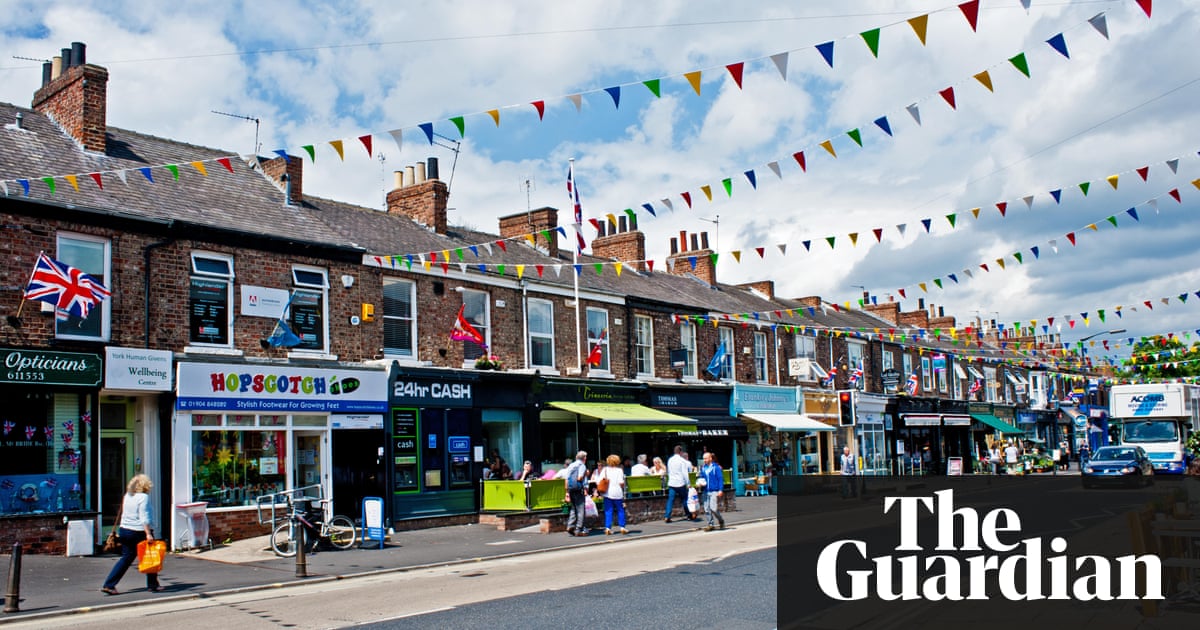 Its the stuff of nightmares. You wander down a road where most of the shops are boarded up. The bookmakers is open, but reeks of desperation, with gamblers hunched over fixed-odds machines. Next door, the payday loans place looks quiet, as does the pawnbroker. Moving on swiftly through a rising tide of discarded takeaway food containers, you reach the only entertainment in town: the tanning parlour. You start running now. Even the charity shops have closed down. The pound shop has a sale. You wake in a mucksweat, praying that this is not a vision of the future for the British high street.
The figures, however, suggest these dystopian scenes are uncomfortably close to reality. According to the Centre for Retail Research, more than 11,000 major high street outlets have gone bust since 2008, affecting almost 140,000 employees. And, although the years 2008 and 2012 were the worst, the last 12 months have been traumatic, too. Agent Provocateur, Jaeger and Store Twenty One have gone under, and its not only clothing retailers: photo studios, ice-cream parlours, pet-grooming centres, toyshops and bike shops have all buckled. Even the sex-toy industry is feeling the pinch: the Warrington-based chain Nice n Naughty briefly went into administration in January 2018. The latest victims, not unexpectedly in business circles, have been Toys R Us and Maplin. Mothercare is restructuring its finances, Debenhams is considering closures, Claires has declared bankruptcy and Jones Bootmaker has closed branches and been rescued for the second time in a year.
The one consolatory note of recent times has been that cafes and restaurants were doing well. No more. Earlier this year, it was reported that Jamies Italian and Byron Burgers are losing a third of their roster, more than 30 outlets. That news was quickly followed by the announcement that Jamie Olivers Barbecoa had gone into administration, as has Square Pie. Prezzo is closing 94 restaurants. The accountancy firm Moore Stephens reports more than 1,500 restaurant insolvencies in the UK in 2017, and says that almost 15,000 others are under threat.
Read more: https://www.theguardian.com/lifeandstyle/2018/mar/29/high-street-closed-betting-shops-york-back-from-dead