Martha Mills: How to talk to a woman wearing headphones, without seeming like a terrifying harasser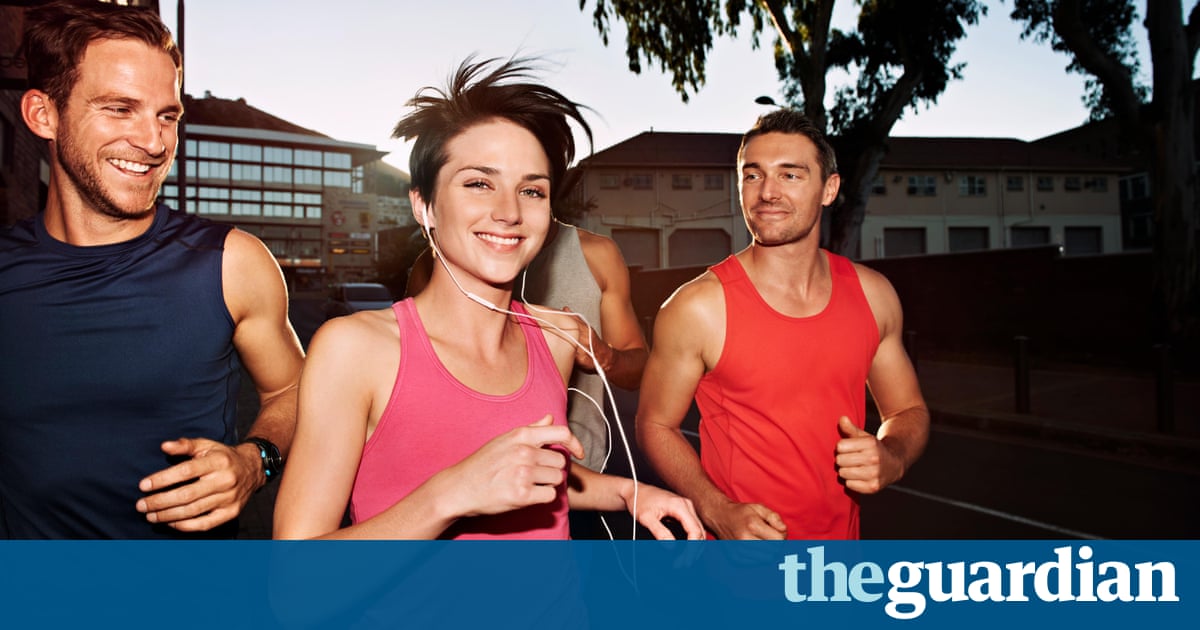 An article has surfaced from the quagmire of bilge that is The Internet and it has caused, not without reason, a small tornado of outrage. Written as dating advice for The Modern Man (a misnomer if ever there were one), it promises a solution to the hot n horny down-on-their-luck young bucks of the world who face the tedious obstacle of a woman wearing headphones, because how dare she. And no, it isnt a parody.
You can read it in its full entitled glory, or stick with me as I dissect each grubby, jaw-dropping delusion of psychopathic awfulness. Its going to be quite a ride.
How to Talk to a Woman Who is Wearing Headphones

These days, many women walk around playing with a smartphone or tablet device and are often wearing headphones and listening to music at the same time.

Yet, that doesnt mean you cant talk to them.

Of course, not all women are open to being approached because not all women are single and looking.

However, if a woman wearing headphones is single and hoping to meet a boyfriend (or even a new lover), she will almost always be happy to take off her headphones to give you an opportunity to create a spark with her.
The author, one Dan Bacon, could have saved us all a lot of bother here by answering his How to with Dont. Sadly he seems to have missed some basic behavioural science here; you see, the very reason I and many other women wear headphones isnt as a trivial obstacle to some throbbing hormone mountain, nor as a challenge for those blessed with an abundance of ego. Its a defence. A defence against the aural onslaught of modern life and especially the leering advances of said throbbing hormone mountains. In short, we wear them because we dont want to be talked to. Its basic physics really – we fill our ear holes to stop you from getting in.

But back to Dan:
What to Do to Get Her Attention

1. Stand in front of her (with 1 to 1.5 meters between you).

2. Have a relaxed, easy-going smile.

3. Is she hasnt already looked up at you, simply get her attention with a wave of your hand. Wave your hand in her direct line of vision so she cant ignore it.

4. When she looks at you, smile and point to her headphones and say, Take off your headphones for a minute and pretend to be taking headphones off your head, so she fully understands.

If she doesnt understand (most women will), simply gesture that you want to talk to her by briefly pointing back and forth from you to her and say, I want to talk to you for a minute.

In most cases, you wont have to go to that extreme, but some girls are shy and will be hesitant to take the headphones off right away because they are feeling a lot of nervousness and excitement about what is happening.

5. Then, do what we call Acknowledging the Awkwardness by quickly mentioning something about the awkwardness of the moment (see the conversation example below), to demonstrate you understand that approaching a woman in this way isnt the most common of experiences for either party.

This helps put her at ease and know that you are a cool guy who she can relax and open up to.
I dont know if these five steps are a common thing, but I have personally experienced this several times. At step 1 I know what you are doing and Im ignoring you, hoping the ground will open up and take one of us to the depths of somewhere Hellish, which would be more pleasant than this situation is developing to be. By step 3 Im not feeling excited and Im not feeling flattered as Dan later tells his readers I will be – Im feeling harassed. Straight up, dictionary definition harassed.
By step 4 Ive learnt that you cant understand a basic body language brush-off and are therefore a direct threat to my personal safety. My brain is in fight or flight, checking for escape routes, its trying to figure out just how aggressively youre going to react to any further action I take to extract myself from a situation entirely not of my own making and it is praying they use a flattering photo of me on the news, not that one when my front-facing camera went off accidentally that time.
According to step 5, the fact you have bullied me into one of the most awkward and scary moments of my life makes you a cool guy. Mr Bacon clearly has trouble spelling. It begins with a t, Dan.
Heres Dans interpretation of how the conversation goes once a man has used his infallible five-point Jedi mind trick to bludgeon a woman from her blissful state of aural security:
You: [Smile in a friendly, confident manner] Hey I know its not normal for people to talk to someone with headphones in, but I was walking along and saw you and thought wow, shes a cutie, I have to say hi. Im Dan, whats your name?

Woman: [Usually flattered by the compliment and impressed by your confidence to approach her like that] Jessica.

You: [Add in some humor] Coolnice to meet you Jessica. I dont normally talk to girls with headphones, but your big green headphones were just calling out to me.

Woman: [Most likely laughing, smiling and enjoying the interaction].

You: [Let her know that you have something to do/somewhere to go, so she understands that youre not going to stand there talking to her for 30 minutes] Anyway, so Im just out doing a bit of shopping at the moment. Im on my way to a store up the street. Hows your day going so far?
In his scenario, Jessica has just been waiting her whole life to be blessed with the attention of a complete stranger who mistakes hunched shoulders, darting eyes and rictus for laughing and smiling.
Heres how it plays out in real life. Trust me, Ive been it, seen it and spoken to the survivors:
Him: I see you dont want to be talked to but I find you physically attractive and Im making that your problem.

Her: Please leave me alone.

Him: F*** YOU, YOU STUCK UP B****, I DIDNT FANCY YOU ANYWAY.
With advice like this out there, its hardly any surprise, is it? These lonely men so desperately in search of conquests have been given permission, blessed with the entitlement to go forth and pluck their bounty using but five humble steps. So imagine their horror and indignation when that which has been promised doesnt want to be plucked and tells them to sling their greasy hook.
Next Dan lists the five mistakes men make when approaching a woman who is wearing headphones. Sadly not one of them is to sod right off.
Points 1, 4 and 5 are fairly inoffensive, generic dating guff (be confident, be engaging, be flirty), but oh boy, just try and get your noggin round points 2 and 3.
2. Allowing her to ignore him
Headphones are a great barrier between a person and the rest of the world.

That being said, if a guy wants to get a womans attention he needs to show confidence by being determined to get her to stop listening to the music and chat to him to him.
If a guy has a weak vibe or presence about him, a woman usually wont give in to his request for her to remove the headphones.

Women love to test guys to see how confident they really are and a favorite test of women is to ignore a guys attempts to converse with her and see what he will do next. Will he walk away in shame, or will he remain calm and continue talking to her in a confident, easy-going manner?

This is her way of gauging his interest in her and also a way of determining whether he is mentally and emotionally strong enough for a girl like her.

If a guy gives up at the first sign of resistance, most women will be turned off by his mental and emotional weakness as a man.
3. Allowing her to take control of the interaction
No matter how confident or challenging a woman might behave, she still dreams of meeting a guy who is more confident than her. A woman doesnt want to be forced to control an interaction with a guy (i.e. call the shots, boss him around), but she will if she has to.

Controlling an interaction with a woman is not about bossing her around, being arrogant or being too assertive. Instead, you simply need to assume the role of the man and let her be the woman. In other words, make her feel girly around you because you think, behave and feel (your vibe) so masculine.
The advice here is basically No doesnt mean no, it means keep going until you get what you want – the screaming will stop eventually. Because apparently thats what women want – and forms the basis for a million rape defence cases. Trust me, when we tell you to go away we arent testing your measure as a man, were testing how quickly your legs can carry you in an offward direction.
Put Dans advice into any other scenario for the true jaw-drop factor: Shopkeepers may lock their doors at night, but if you want a pint of milk, just hammer on the door until they open up. Theyll be flattered.
I appreciate the world of mating is hard but please, for the love of humanity, learn this: just because you want, doesnt mean you can have. Women are not commodities to be hunted and won, and if you have no luck finding someone to bump pink bits with, thats your problem, not our fault for not adhering to the playbook rules. Its a playbook we never signed up for and its only a game if both teams actually know theyre playing.
Nowhere in his advice does Dan tell his frustrated man-babies how to handle rejection with grace, because the advice is simply not to accept it. This attitude is why I and countless other women have been been chased down the street, followed home, physically restrained, spat at, verbally abused and generally made to feel like garbage, merely for trying to exist.
So when, I hear the whiny pissbabies ask, when am I allowed to approach hot single women? Simple.
If a woman has her headphones in, the answer is never – and before you bleat on about ooh, what if theres a fire?, shell smell it, even through all your bulls**t. If youre in a bar or party, her flirtatious smile may be the come-on youre looking for, but be prepared to accept that you read it wrong, politely wish her a good evening and toddle back off out of her life without 20 minutes of awkward pawing, insisting she let you buy her a rohypnoltini. But how about this; take up a hobby, ask your friends if they know of someone looking to date or (brace yourself for a whopper of a revelation) if youre looking for a horde of single, eligible women all looking for friendship-maybe-more in one convenient place, try a dating site.
Anyway, coming soon from Dan Bacon, How To Talk To A Woman Through A Fog Of Pepper Spray. Probably.
Martha Mills is on Twitter as @mittendamour
Read more: https://www.theguardian.com/science/brain-flapping/2016/aug/30/how-to-actually-talk-to-a-woman-wearing-headphones