African American star Robeson built his singing career in the teeth of racism in the early 1900s. But his radicalism was spurred on in Britain by a chance meeting with a group of Welsh miners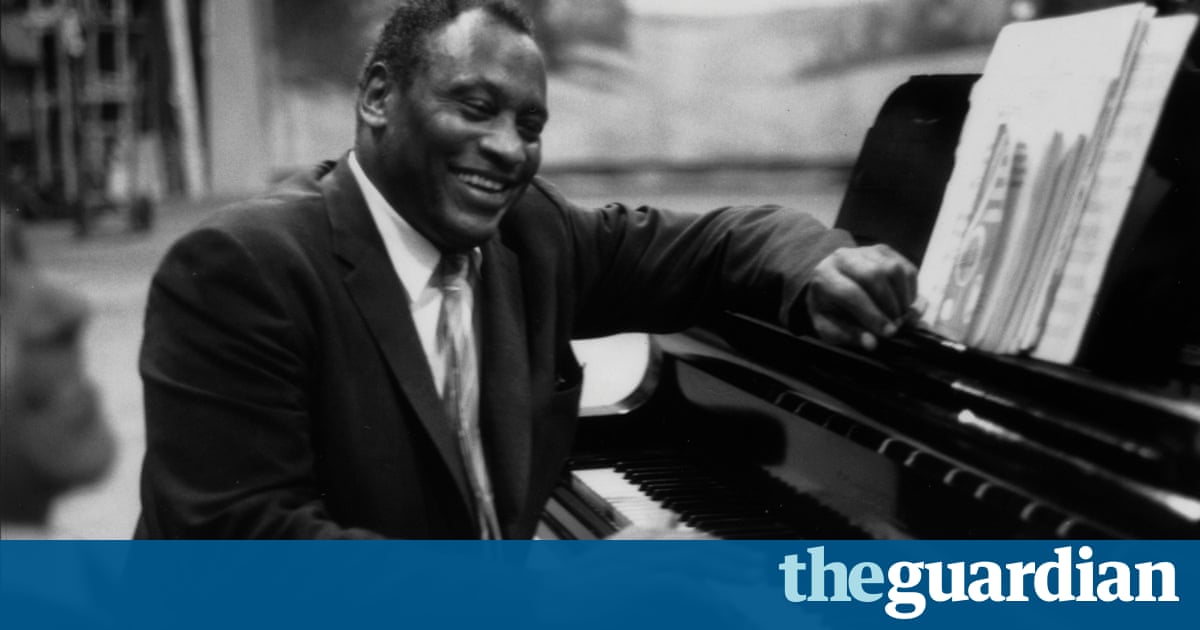 Paul Robeson possessed one of the most beautiful voices of the 20th century. He was an acclaimed stage actor. He could sing in more than 20 different languages; he held a law degree; he won prizes for oratory. He was widely acknowledged as the greatest American footballer of his generation. But he was also a political activist, who, in the 1930s and 1940s, exerted an influence comparable to Martin Luther King and Malcolm X in a later era.
The son of an escaped slave, Robeson built his career despite the segregation of the Jim Crow laws basically, an American apartheid system that controlled every aspect of African American life. He came to London with his wife Eslanda known as Essie partly to escape the crushing racism of his homeland. Yet later in life he always insisted that he became a radical as much because of his experiences in Britain as in America. In particular, he developed a deep bond with the labour movement particularly with the miners of Wales. That was why, in 2016, I travelled from my home in Australia to visit the landscape that shaped Robesons politics.
Pontypridd was a village carved out of stone. Grey terraced cottages, grey cobbled streets, and an ancient grey bridge arching across the River Taff.
The sky was slate, too, a stark contrast with the surrounding hills, which were streaked with seasonal russet, teal and laurel.
I was accustomed to towns that sprawled, as white settlers stretched themselves out to occupy a newly colonised land. Pontypridd, I realised, huddled. Its pubs and churches and old-fashioned stores were clutched tightly in the valley, in a cosy snugness that left me feeling a long way from home. Id come here to see Beverley Humphreys, a singer and the host of Beverleys World of Music on BBC Wales.
I have a strong feeling that we might meet in October! shed written, when Id emailed her about the Paul Robeson exhibition she was organising. I know from personal experience that once you start delving into Paul Robesons life, he just wont leave you alone.
In that correspondence, shed described Pontypridd as the ideal place to grasp Pauls rich relationship with Wales and its people. I knew that, in the winter of 1929, Paul had been returning from a matinee performance of Show Boat [in London] when he heard male voices wafting from the street. He stopped, startled by the perfect harmonisation and then by the realisation that the singers, when they came into view, were working men, carrying protest banners as they sang.
By accident, hed encountered a party of Welsh miners from the Rhondda valley. They were stragglers from the great working-class army routed during what the poet Idris Davies called the summer of soups and speeches the general strike of 1926. Blacklisted by their employers after the unions defeat, they had walked all the way to London searching for ways to feed their families. By then, Robesons stardom and wealth were sufficient to insulate him from the immiseration facing many British workers, as the industrialised world sank into the economic downturn known as the Great Depression.
Read more: https://www.theguardian.com/books/2017/jul/02/how-paul-robeson-found-political-voice-in-welsh-valleys