Legendary actor and singer Harry Belafonte has belted out many great hits and graced many stages throughout his illustrious career of 60-plus years. However, it's how he used his voice outside of music and acting that has truly inspired millions around the world.
On Tuesday, the famed global activist — who has fought relentlessly for decades for equality and justice everywhere — was honored in New York with the 2016 Humanitarian Award. The honor was made on behalf of the Children's Health Fund, an inspiring organization working to provide healthcare to underserved and vulnerable children across the country. Actor Morgan Freeman helped to make the moment even more special by presenting Belafonte with the award and praising his amazing accomplishments.
"Harry Belafonte is an example of potential that will not be stopped," Freeman told the crowd, which included former New York Mayor David Dinkins and current mayor Bill De Blasio.
"What a talent he is. What a heart he has. What a life he has lived and what a difference he has made in millions of lives," he added.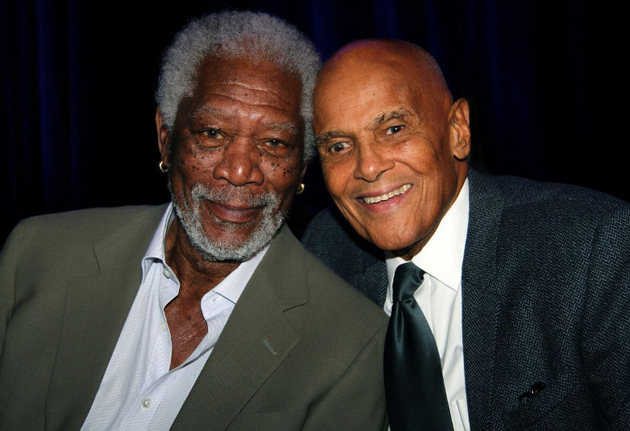 <
div class="content-list-component" text">
Upon accepting his award, Belafonte thanked Freeman, a long-time friend of his, for the warm introduction. "I love Morgan Freeman," he said, before cracking a joke about the Oscar-winning actor. "He took all my best parts and never asked for permission."
Belafonte then shared his longtime connection with the fund and told of one eye-opening trip he took to Africa in the early 80's that forever impacted how he saw the world.
"What struck me about that experience was not so much about the tragedy of the event itself but that there was a world that sat by with such indifference," Belafonte said of witnessing the devastation of famine and drought. "When I came back to America, the thought constantly tugged at me…what could I do? I knew there was no way to fix the problem, but that didn't motivate or justify doing nothing about the problem."