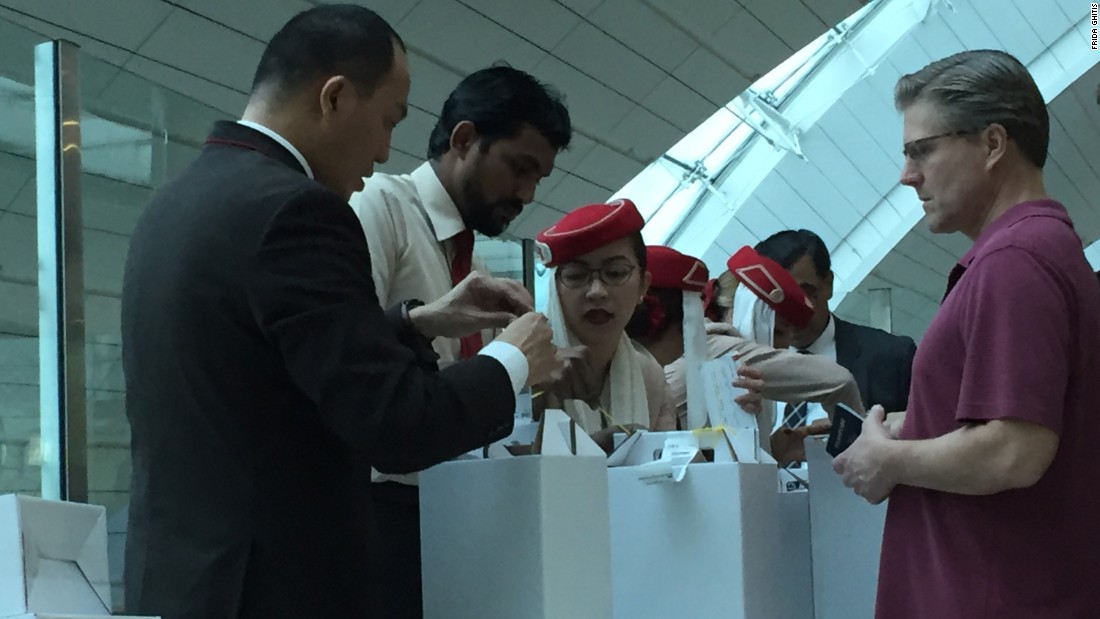 (CNN)I was in the United Arab Emirates when the US government announced new restrictions on carrying electronics onto certain flights from the Middle East to the United States.
When news of the ban came out, my friends and colleagues and I tried to decipher the details. One friend's question revealed a new skepticism about decisions from Washington these days. "Is this a Trump thing?" she asked.
The suitcase was finally delivered to my home a day later. The plastic wrap was torn apart, the plastic lock broken. All around it white tape with the logo of the Transportation Security Administration announced in large letters that it had been INSPECTED.
Someone had gone through the contents of my suitcase. A card placed inside informed me of the fact that the inspection went beyond tearing up the plastic.
I am now typing this article on that much-traveled laptop. It was not stolen. It was not broken. That much I know.
Read more: http://www.cnn.com/2017/03/26/opinions/first-travel-electronics-ban-ghitis-opinion/index.html