The long read: Can you be convicted of a killing if you were there when somebody else dealt the fatal blow? The law says so especially if youre young and black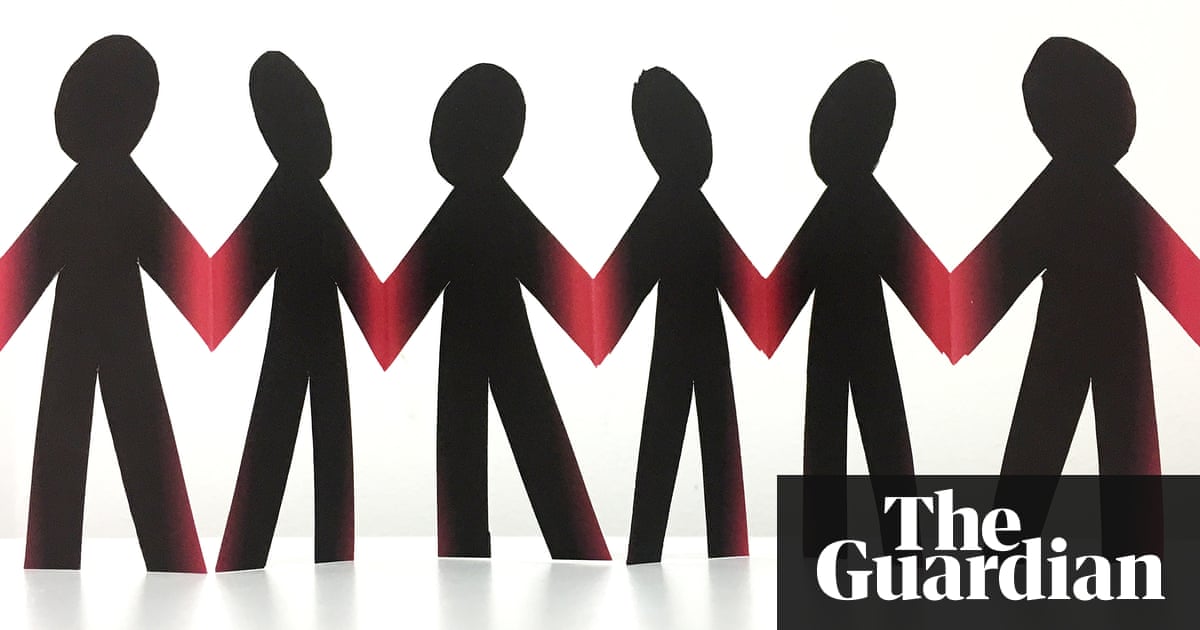 At 5.13pm on Thursday 12 May 2016, a young man named Abdul Wahab Hafidah was seen on CCTV cameras running westward through busy traffic across Princess Road in Moss Side, a crowded, diverse, working-class neighbourhood two miles south of Manchester city centre. He was pursued by two young men on foot, and another on a bicycle. As traffic slowed at the junction of Princess Road and Moss Lane East, Hafidah tried desperately to open the door of a passing car, before turning to face his pursuers, waving a knife. They stepped back, and he ran off down Moss Lane East. Someone threw a hammer at him, but missed. The chase went on, joined or followed by seven other young men who made their way across Princess Road over the next 45 seconds.
Hafidah was drunk, and he was scared. He knew some of the boys who were chasing him, and he knew they were angry with him. On Moss Lane East, he tried once more to get into a passing vehicle. As he ran across the street, he was hit by more than one car, one of which was a Vauxhall Corsa, driven by a friend of some of those pursuing him. A pathologist later found that he had suffered leg injuries suggesting a glancing blow at low speed.
At around 5.14pm, near the junction of Moss Lane East and Denhill Road, roughly 100 metres west of Princess Road, several of Hafidahs pursuers caught up to him. He was punched, kicked and stamped on, although witnesses remember the details and the number of attackers differently. According to statements taken by the police, a student walking home from college saw at least three or four people drag Hafidah to the ground, punching and kicking him. A man working in an office overlooking the scene saw a couple of youths fighting on the northern side of the road, and six or seven youths watching from a nearby grass verge. Another witness, a lab assistant, thought there were five attackers. A woman on her way home from work saw three young men knock Hafidah to the ground. He curled up into a ball while they kicked him around the legs, torso and head.
Dont you think youve done enough? Get off him! the woman coming home from work shouted at the assailants, according to her witness statement. All but two ran away; one of those two continued to beat Hafidah. The lab assistant thought the other young man was telling the attacker to leave it and run, but that the attacker ignored him. The attacker was really angry, she thought, and was shouting at Hafidah as he kicked him. She noticed that the attackers face was covered, and that he was wearing gloves, despite the weather that day, which was clear and warm.
Then he bent over Hafidah and stabbed him in the neck. The attacker ran off after the others, most of whom were already at least 20 metres away. The assault had lasted 30-40 seconds.
No, no, no, the lab assistant cried as she ran towards Hafidah. Not another one of our boys! A man on his way home from Asda tried to press the victims hood against his neck to stop the bleeding. With some of his last words, Hafidah asked this man to tell his family that he loved them. Paramedics arrived. The shopper and the lab assistant sat on the grass verge and cried.
Hafidah died two days later in Manchester Royal Infirmary. He was 18 years old.
In the weeks following his death, 17 young people were arrested in connection with the killing. The young man who stabbed Hafidah who would eventually admit to the crime after he was sentenced to life imprisonment in September last year was a 19-year-old named Devonte Cantrill. A six-month investigation led police to the same conclusion. In an interview room at Longsight police station on 15 November 2016, Cantrill was asked several times why he committed the crime.
Read more: https://www.theguardian.com/news/2018/mar/09/joint-enterprise-law-uk-how-do-11-people-go-to-jail-for-one-murder