The Chicago rapper, who released his third free mixtape on Thursday, has pursued a singular artistic vision outside the usual structures a record label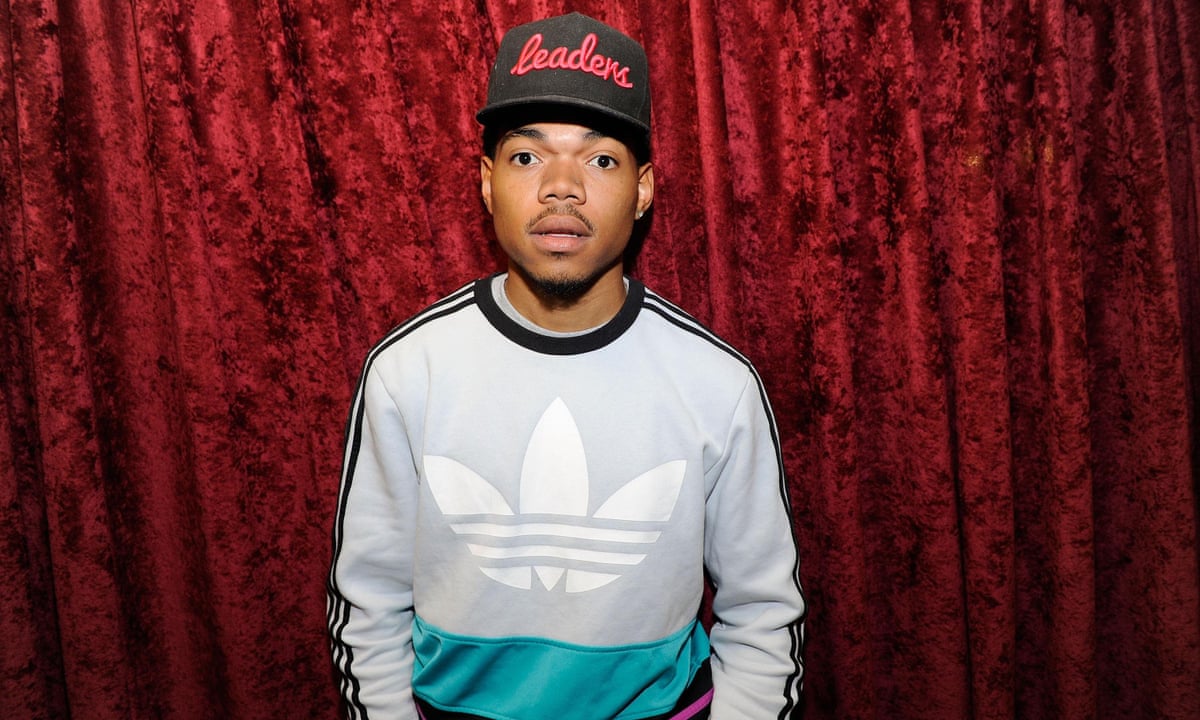 When Chance the Rappers Acid Rap was released in 2013, there were no streaming services battling for exclusive rights to the record. First week sales, not streams, still defined whether a record was a hit or a flop, and the line between a mixtape and studio album was clearly defined.
Between then and Thursday night, when the Chicago artists follow-up and third mixtape Coloring Book, was released, the music industry has mutated again, yet Chance has has maintained the same integrity, fuelled both by the hip-hop community and his own artistic vision.
The new tape has solid hip-hop foundations while showcasing Chances growth as an artist and activist over the past three years. Featuring contributions by mainstream icons like Kanye West and Justin Bieber to cult hip-hop heroes, new and old, like Young Thug, Lil Yachty, Jay Electronica and T-Pain, Coloring Book melds genres to widescreen effect. Jazz melodies and gospel motifs also shine through prominently on tracks like How Great and both takes on Blessings.
After Acid Rap was a success, most expected Chance would sign a record deal, then put out a studio album fans would have to pay for. Instead, the rapper born Chancelor Bennett, collaborated with fellow Chicago musician Donnie Trumpet for a year of inspired releases leading up to the surprise release of album Surf, credited to Donnie Trumpet & The Social Experiment, in 2015. At the time, the string of releases including Wonderful Everyday, his cover of the theme from Arthur perplexed many hip-hop fans thirsty for solo tracks closer to Acid Rap.
All the while Chance continued touring. The 2013 Social Experiment tour led into a 2014 college campus tour, then last years Family Matters tour. The rappers strong fanbase continued to fund his career without a record label, opening up time to mold a passion project in Surf and serve his Chicago community.
After a year of promoting #SaveChicago to combat the citys rising violence, Chance received Chicagos Outstanding Youth of the Year Award. He responded by headlining social efforts including an open mic night series and Warmest Winter project a charity providing over 1,000 sleeping bags that turn into coats for Chicago homeless.
Meanwhile however, hip-hop fans desire for a Chance III intensified. As the internet continues to transform the music business, record companies response to a dive in record sales has been a frenzied battle for exposure on streaming sites. However, neither of Chances mixtapes, 10 Day and Acid Rap, are on Spotify or rival streaming appls. Coloring Book is on Apple Music exclusively for two weeks, but was available briefly for free download on Datpiff.com, the classic hip-hop authority in free mixtapes and home to Acid Rap. It has since been taken down.
The feeling that Coloring Book is a mixtape by a hip-hop fan, for hip-hop fans is even further cemented as Chance still personally posted the release on Reddits popular HipHopHeads forum late on release night with the simple message enjoy. By working outside the system, Chance has managed to stay closely in touch with his city, his community and his musical and lyrical inspirations.
The monetization of Chances music has not been through paid streaming subscriptions and album rollouts, but through devoted touring. In an age of hectic exclusive rights battles between services like Apple Music, Tidal and Spotify, fans have shown their willingness to support and share free releases like Acid Rap and Coloring Book. The fanbase has even initiated a petition, backed by the artist himself, urging the National Academy of Recording and Sciences to allow free albums to be considered for Grammy recognition.
Chances independent success between his trio or quartet, including Surf of free project releases has outlined a path for artists to thrive as independents, away from the hectic streaming battles and hype surrounding first week sales that only seem to benefit established artists without the same level of creative control.
It is hard to pin down exactly Chance the Rappers next move will be, an unpredictability that has become part of the rappers charm. Whether persuing a new tour, activist project or mixtape, the rapper Chance has shown a way to triumph outside the system.
Read more: https://www.theguardian.com/music/2016/may/13/chance-the-rapper-chicago-music-coloring-book-hip-hop