As Jesse Watters showed this week on The OReilly Factor, mainstream racism still passes muster as long as its targets are Asian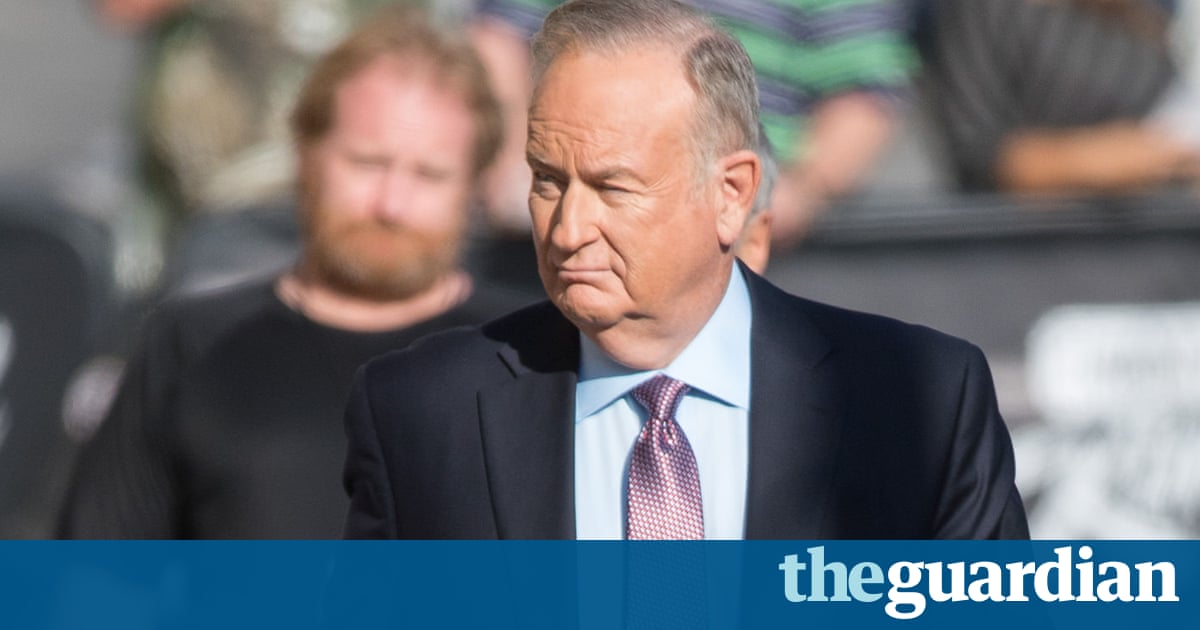 How many trite, stale Asian stereotypes can you cram into four minutes? Thats the question that Jesse Watters, the buffoonish correspondent on Fox News The OReilly Factor, answered for us earlier this week in his latest man-on-the-street Watters World segment. He takes a trip to Manhattans Chinatown, ostensibly to interview Chinese American voters on their thoughts on the presidential election. But it quickly becomes clear that the people he encounters are mere props for his (decidedly unfunny) jokes riffing on stereotypes about massage parlors to herbal medicine.
He kicks off the segment by asking two women if he needs to bow to them, following that up by asking a street vendor if the watches hes selling are stolen. If thats not enough, he then asks an elderly Chinese man and woman questions in English, when its clear they dont understand him, and decides to throw in random references to karate and taekwondo non-Chinese martial arts for good measure. All of this is interspersed with clips of Mr Miyagi from Karate Kid (who is Japanese, if that needed to be said), Bruce Lee and giggling Asian schoolgirls from an Austin Powers movie, set to a backdrop of what I like to call chopstick music. Its so over the top that it reads almost as a parody of itself.
None of this is new or even that surprising; you cant be Asian American today without becoming inured to being used as the butt of jokes for someone elses laugh track. Just one other recent example was this misguided and swiftly canceled NBC sitcom pilot, whose storyline mined the tale of a man who imports a mail-order bride from the Philippines for comedic fodder.
Whats more surprising to me is that in 2016 a year when Asian American and immigrant voters are widely seen as the key to victory in swing states around the country this sort of mocking of a growing slice of the electorate is acceptable enough for prime time. Bill OReilly even dismissed the inevitable backlash, describing Watters segment merely as gentle fun.
This cavalier racism could help explain why the GOP and conservative analysts and commentators, a group in which Id include OReilly and Watters, have yet to figure out why Asian Americans voters dont swing more Republican.
Conservatives express bafflement over why Asian Americans, who are often described as a natural Republican constituency due to their entrepreneurial, industrious, family-oriented and self-reliant values, are eschewing their party. OReilly, in a 2013 exchange with Watters, echoed this sentiment, commenting that Asian people are not liberal, you know, by nature. Theyre usually more industrious and hard-working.
In 2013, Jeb Bush famously called Asian Americans the fastest growing racial group in the country the canary in the coalmine for the Republican party. In other words, lose the Asian American vote, and theyre screwed. (He then memorably put his foot in his mouth in 2015 when he attempted to clarify statements hed made about anchor babies, explaining that he wasnt talking about the children of Latino immigrants, but that its more related to Asian people.)
Over the past two decades, Asian American voters have decamped from the GOP in large numbers in 1992, a majority of Asian Americans had voted for George HW Bush over his rival Bill Clinton, with the Republican candidate garnering 55% of the vote to Clintons 31%. In 2012, Barack Obama won 73% of the votes cast by Asian Americans. Today, according to the recently released fall 2016 National Asian American Survey, 41% of Asian American registered voters identify as Democrats, while only 16% identify as Republicans, with a majority holding unfavorable views of the GOP.
The backlash to Watters has been swift and severe. In response, Watters offered the classic non-apology, writing on Twitter: I regret if anyone found offense, a line reminiscent of a bully telling his victim, Im sorry you got hurt when I punched you in the face.
After Barack Obamas landslide victory with Asian American and Pacific Islander voters in 2012, conservative strategist Charles Murray wrote, Somethings wrong with this picture. He was referring to those voters distaste for the Republican party. But its no wonder that Asian Americans arent liking what they see.
Read more: https://www.theguardian.com/commentisfree/2016/oct/06/fox-news-jesse-watters-racist-segment-asian-americans-o-reilly-factor