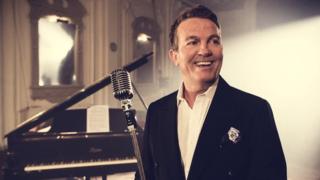 "Absolutely true," says Bradley Walsh. "That's absolutely true.
"Absolutely true. Absolutely true. Ab-so-lutely true."
The thing that is true (and absolutely true, at that) is an anecdote Walsh tells in the song You Know Best from his new album, When You're Smiling.
It goes back to his school days in Watford, when the star was sent to see his deputy headmaster for a bit of careers advice.
"All I ever wanted to do was play football," he explains. "I was never one for revising and I only left school with three O Levels.
<
div id="bbccom_mpu_1_2_3″ class="bbccom_slot" mpu-ad" aria-hidden="true">