Their old-school Hollywood glamour and high-minded campaigning made them the biggest and glitziest celebrity couple of them all. But now Jolie and Pitts divorce is destroying the celebrity game they played to perfection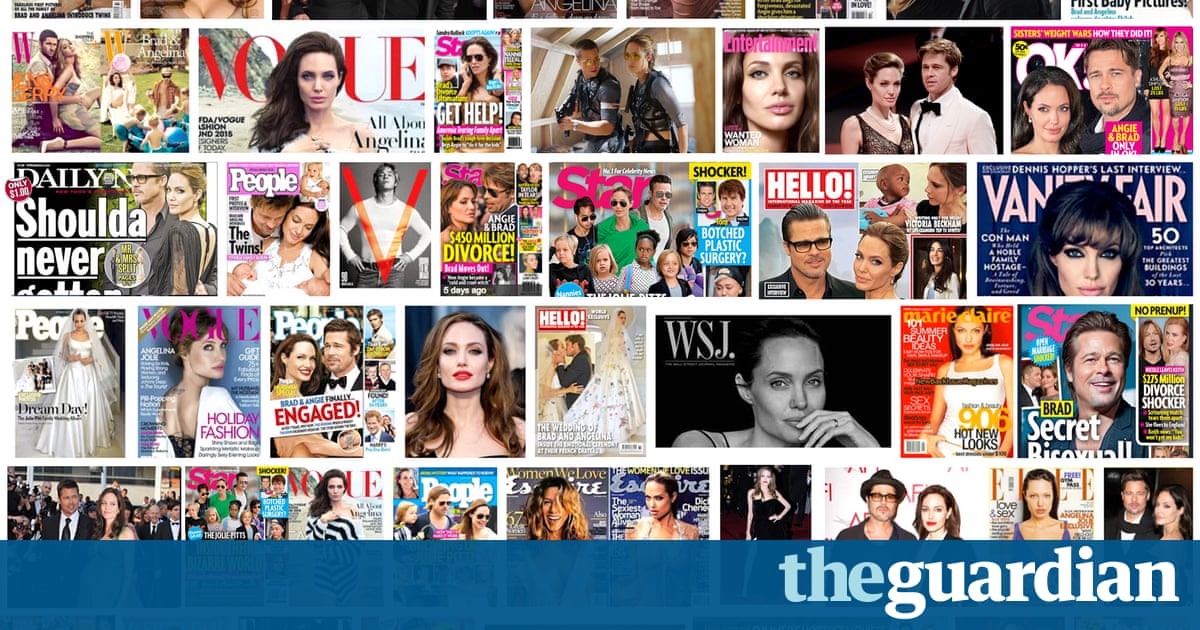 To create the perfect celebrity couple, all of the following ingredients must be included:
Two unbelievably gorgeous people who are each globally famous in their own right;
Children with unusual names who are regularly photographed;
Frequent attendance of glitzy events;
Occasional photos of them doing normal people things (such as taking the kids out for pizza, jogging in Malibu);
Some kind of scandal in the background they have overcome;
A constant buzz of tabloid rumours about them;
Publicly released wedding and new baby photos.
Most of all, they must represent something to the public that is far greater than the sum of their parts.
Tom Cruise and Nicole Kidman, followed, to a lesser extent, by Tom Cruise and Katie Holmes, were perfect celebrity couples. Chris Martin and Gwyneth Paltrow certainly ticked most of the boxes. At a stretch, Madonna and Guy Ritchie filled that brief in their time. But Brad Pitt and Angelina Jolie were the biggest and glitziest of all, with their supersized family and affected normality (photos of them eating fast food with his inlaws in Missouri! Her lack of a publicist!) contrasted with their actually unimaginable inner lives. They were the rare celebrity couple who seemed genuinely into each other; after all, such was their initial attraction that it led to a divorce that has now been discussed longer than the marriages that both preceded and followed it. There was an air of old Hollywood glamour coupled with high-minded cerebralism about them that is hard to imagine any other celebrity couple pulling off now. Kim Kardashian, for example, tweets photos of her breasts for giggles; Jolie wrote a New York Times article about her preventative double mastectomy.
Read more: https://www.theguardian.com/film/2016/sep/21/how-angelina-jolie-and-brad-pitt-defined-21st-century-fame