Fourth LA hospital in three years settles lawsuit over so-called patient dumping, where homeless patients are discharged without anywhere to go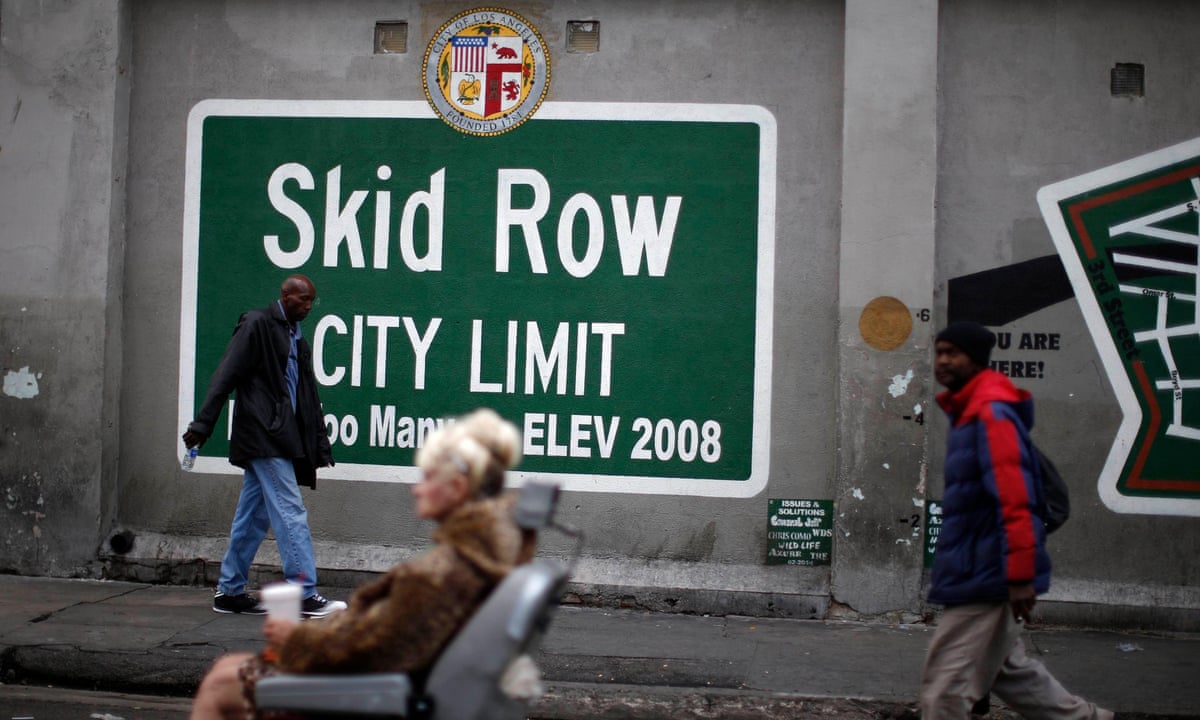 A fourth Los Angeles-area hospital in less than three years has settled a lawsuit over a chronic problem in the nations second-largest city turning homeless patients out on the streets after they have been discharged, sometimes while still needing medical attention.
Without acknowledging fault, Good Samaritan Hospital near downtown Los Angeles settled for $450,000 and agreed to follow protocols to properly release homeless patients, city attorney Mike Feuer said Thursday. That brings the amount of such settlements with area hospitals to $1.9mn since January 2014.
There is no place in our society for patient dumping, Feuer said. We all know how vulnerable any of us would be when were released from a medical facility. Imagine how much more vulnerable one would feel if one were released and had no place to go.
The Good Samaritan case involves a former patient who was found on the streets in December 2014 with a visibly infected leg, the city attorneys office said. He was found a couple of miles from downtown after being released from the hospitals emergency room with only a bus token, Feuer said. He had to be hospitalized again for his infection.
The hospital disputes the allegations and said it settled the lawsuit to avoid protracted litigation.
Good Samaritan Hospital remains committed to providing accessible, quality, cost-effective and compassionate health care services, the facility said in a statement. Our goal is to deliver the best possible care to anyone who comes through our door.
The hospital said its standard practice was to work with homeless patients on discharge plans that include placing them in appropriate facilities if the patient accepts the recommendations.
The practice of leaving patients on the streets of Los Angeles, most often in the 50-block area of downtown known as Skid Row, has been a problem for years.
The issue garnered national attention in 2006 after a surveillance camera at a Skid Row rescue mission recorded a 63-year-old woman with dementia wandering around the crime-plagued area in a hospital gown and slippers.
The city attorney at the time said a Kaiser Permanente hospital put the woman in a taxi and sent her to the neighborhood even though she had serious, untreated health problems.
The next year, a paraplegic man in a soiled gown was seen sliding along a Skid Row sidewalk with his hands, dragging a broken colostomy bag behind him. Police said the man was dropped there by a van driver from Hollywood Presbyterian Medical Center.
Both hospitals settled those cases.
Feuer said hes working to get hospitals to adopt protocols to properly discharge homeless patients, but too many have yet to agree.
Were talking about human beings whose situations are grave and for which there are solutions, Feuer said, telling reporters to stay tuned about a possible city ordinance requiring hospitals to adopt the policies.
The reverend Andy Bales, CEO of a rescue mission in Skid Row, said many hospitals try to properly discharge the homeless, but facilities that could accept them often are full, frustrating overworked hospital staffers.
Were all to blame, Bales said. Its going to take a heart change in our whole city and county to provide the services so hospitals have a place to call.
Read more: http://www.theguardian.com/us-news/2016/apr/21/la-homeless-patient-dumping-lawsuit-good-samaritan-hospital