Three big films were set in Los Angeles this year but none casts light on the citys millions of Latinos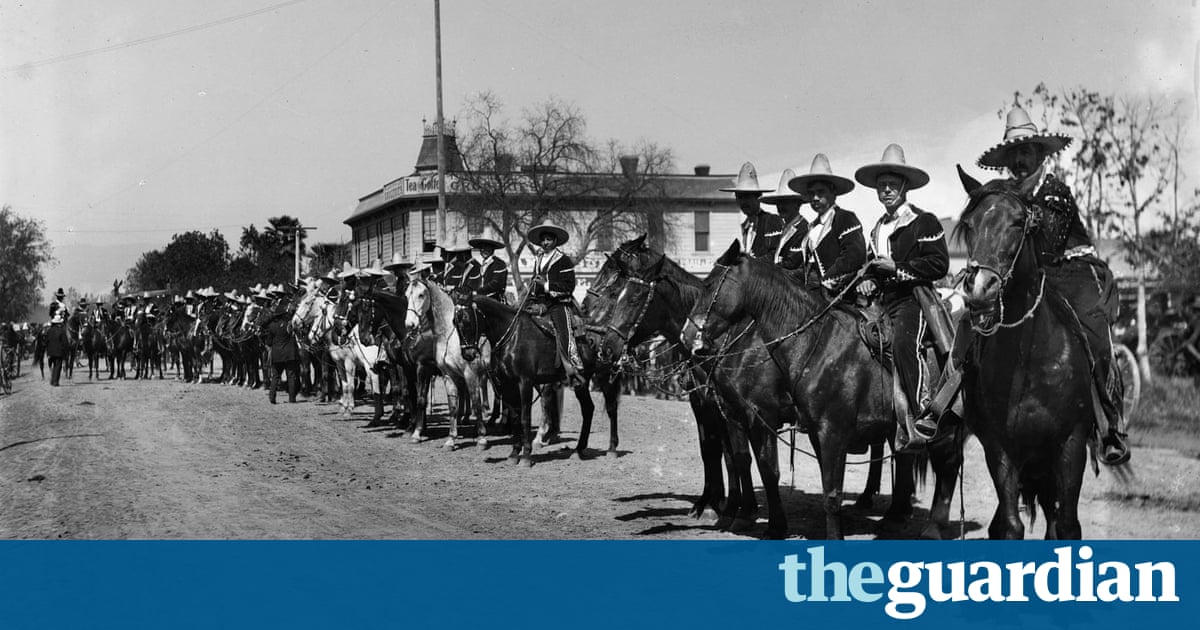 Now heres a pitch for a movie. An aspiring US politician announces that, if elected, he will build a mighty wall to prevent Latin Americans from entering his country. To everyones surprise, this guy gets elected and very soon finds out, as he tries recruiting in Los Angeles, that the only people he can get to do such poorly paid and onerous work are Latin Americans. Sort of a dark comedy? Maybe a big Latino star as one of the building workers? Nice mariachi soundtrack?
Or maybe not. Because there already seems to be a large and forbidding wall, albeit an invisible one, that prevents Latinos, who now make up approximately half of the LA population, from featuring in films about the city.
There have been three high-profile productions this year in which Los Angeles has played a starring role: Hail, Caesar!, Caf Society and La La Land, the last of which has high hopes as we enter the awards season. Yet none of the three casts much light on the millions of Latinos who live, work and play in the capital of film. How so?
There have been films in which Latinos have played a leading role but few have had the sort of box office returns that attract the big studios. Most recently, in 2014, Diego Luna, who came to international fame along with his co-star, Gael Garca Bernal, in Y Tu Mam Tambinin 2002, directed an eponymous biopic of the celebrated farm-workers union organiser, Cesar Chavez in many ways the Latino equivalent of Gandhi or Mandela, who have both had reverential film treatments. It had a very cool reception.
Writing in Variety at the time of its release, Peter Debruge described it thus: Recognising that Chavezs victory in earning equal rights for migrant workers remains scandalously under-taught in classrooms, director Diego Luna responds with a biopic that feels more polite than political, counting on the worthiness of his subject and the participation of a well-meaning ensemble to galvanise mostly Latino audiences.
Luna could be congratulated for at least getting the film made as tellingly the idea had been floating around Hollywood for decades. But it is significant that he is Mexican rather than an Angeleno, and his presence as director was a reflection of the fact that most of the leading Latino film names such as Bernal, Salma Hayek, Antonio Banderas and Javier Bardem come not from LA but from Latin America or Spain. Three currently high-profile, Oscar-nominated directors Alejandro Gonzlez Irritu, Guillermo del Toro and Alfonso Cuarn are all Mexican-born, so things have certainly changed in some respects; 20 years ago, a now esteemed Mexican cinematographer was told on entering an LA agency that they did not need a gardener, thank you.
This year the main Oscars controversy focused on the lack of black faces, yet in 2014, Chris Rock the black comedian, actor and this years Academy Awards host wrote in the Hollywood Reporter: Forget whether Hollywood is black enough. A better question is: is Hollywood Mexican enough? Youre in LA, youve got to try not to hire Mexicans.