The Friends of Abe, which has hosted gatherings for rightwing film-makers over the past decade, announced on Thursday that it was winding down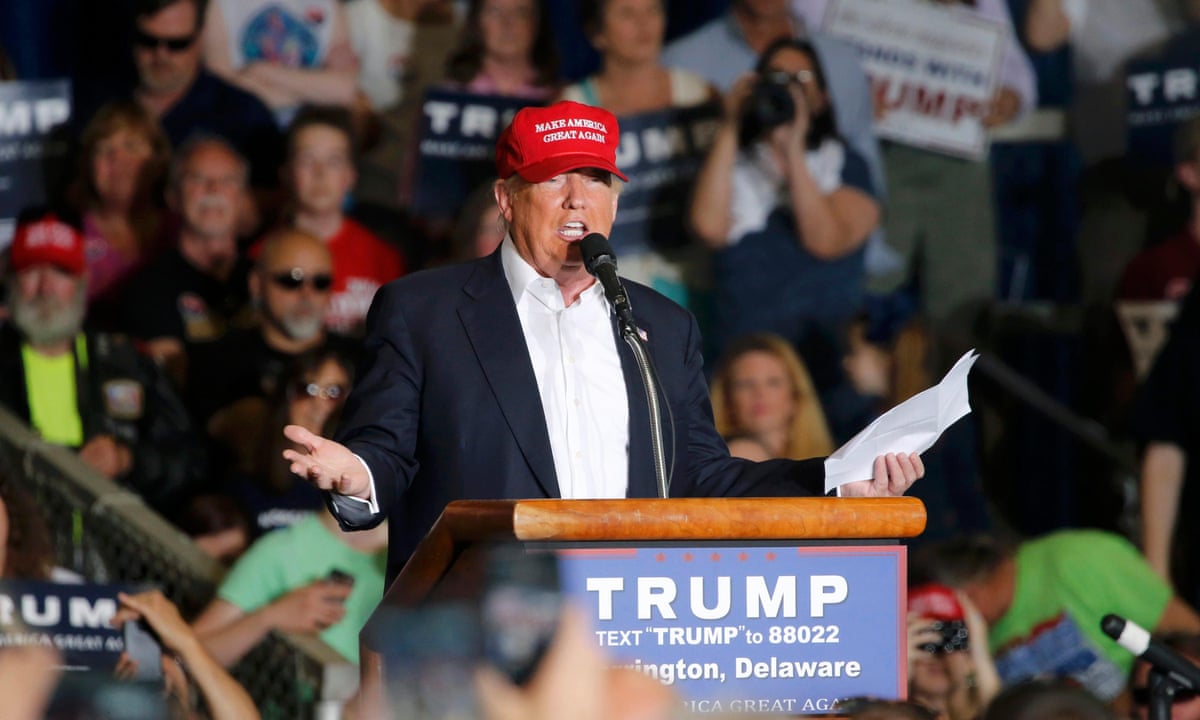 The dissolution of a secretive club for Hollywood conservatives has baffled and dismayed its members, with some blaming internal divisions, including disputes over Donald Trump.
The Friends of Abe, which has hosted semi-clandestine gatherings for rightwing film-makers over the past decade, announced on Thursday that it was winding down, leaving members speculating about personal, political or financial reasons.
Tension between the groups leaders, who favor Ted Cruz for the Republican presidential nomination, and the rank and file, who appear to favor Trump, had bubbled at recent lunches dubbed steam sessions.
Some members on Friday cited this division as one possible factor in the announcement by the executive director, Jeremy Boreing, to wind down the groups infrastructure effective immediately.
In an email to members estimated to number between 1,500 and 2,500 Boreing said the group was going to wind down its 501(c) 3 status, end sustaining membership dues and shut down infrastructure, including the abespal.com website.
He said the group which counts Jon Voight, Jerry Bruckheimer and Kelsey Grammer as members had outlived its mission to connect conservatives in liberal-dominated Hollywood.
Today, because we have been successful in creating a community that extends far beyond our events, people just dont feel as much of a need to show up for every speaker or bar night, and fewer people pay the dues that help us maintain that large infrastructure.
However, some members said the community had fractured, and with it the Friend of Abes sense of cohesion.
Unfortunately it devolved into too many high school clique-type scenarios, said Eric Porvaznik, a radio host and voiceover artist. People wanted to own their own little fiefdoms. They missed the goal of like-minded people working together. He dated the decline to the 2012 death of Andrew Breitbart, a publisher and commentator who energized conservatives, especially in Los Angeles. No one filled that gap.
In recent months Trumps candidacy opened a fresh fissure, pitting Boreing and other FOA leaders, who favour Cruz, against ordinary members at steam sessions and other gatherings.
Members disagreed over what extent, if any, this fuelled the dissolution. Its vicious, said one, who requested anonymity. People will use smears, use Trumps worst quotes and pretend thats his policy. But I dont think its the reason the Friends of Abe is winding down, its not central enough.
Dave Berg, a former co-producer of the Tonight Show with Jay Leno, told the Wrap it was relevant. I think Donald Trump has everything to do with it. I dont think he caused the dissolution of FOA, but relationships have definitely become more tense.
Lionel Chetwynd, a producer and screenwriter and co-founder of the FOA, warned last month that the GOP primary campaign was causing a civil war in slow motion among conservatives.
However, on Thursday he said the FOA was winding down not because of political division but because it had succeeded in linking rightwing film-makers who used to feel scattered and atomised.
They all know who they are now. Weve introduced them. We dont need to hide any more. We dont need an organisation of this sort any more. Weve made it clear there are thousands of conservatives who work and belong in Hollywood that were here and were successful here.
The community was now able to network on its own, said Chetwynd. I was always of the opinion that the measure of our success would be our ultimate uselessness.
In his email to members, Boreing said the spirt of the group would endure. We will still get together for drinks and speakers, but we may reassess how we approach those events logistically. In short, FOA will return to its roots. It will be a passion project, like it was in the beginning Well still be a private organization that protects the names of our members at all costs.
Formed in 2005, high-profile supporters include Clint Eastwood, Gary Sinise and Patricia Heaton, who played Debra Barone in the sitcom Everybody Loves Raymond.
The group, named after Abraham Lincoln, swore members to secrecy by adopting a line from the film Fight Club: the first rule of Friends of Abe is you do not talk about Friends of Abe.
It became more widely known and a rallying point for Republicans when news leaked in 2014 that the Internal Revenue Service was investigating the group in connection with its application for tax-exempt status. The IRS subsequently granted the status.
It hosted conservative luminaries such as Antonin Scalia, Sarah Palin and Rush Limbaugh and, more recently, Cruz and Trump.
The conservative author and columnist Jonah Goldberg lamented its breakup on Twitter:
Read more: http://www.theguardian.com/us-news/2016/apr/22/friends-of-abe-dissolution-donald-trump-cruz