The No2 overall pick finishes with five points on 2-for-15 shooting in his NBA Summer League debut with the Los Angeles Lakers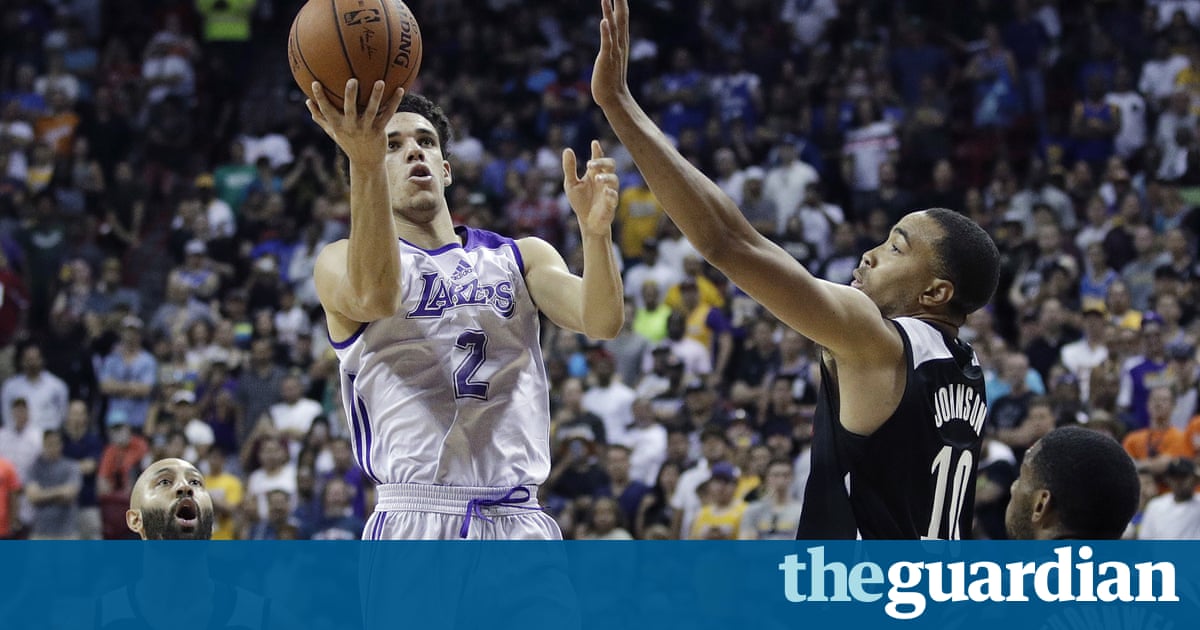 It took Lonzo Ball 20 seconds to get a near-capacity crowd off its feet in his first summer league game.
Just like LaVar taught him.
Balls highly anticipated Los Angeles Lakers debut on Friday night started with a flourish on a perfectly timed lob pass to Brandon Ingram. But that was one of the few bright spots for a player Magic Johnson has dubbed as the new face of the Lakers in a 96-93 overtime loss to the Los Angeles Clippers.
The No2 overall pick scored just five points and missed 13 of his 15 shots, to the disappointment of a near-capacity crowd that came out to see him. Leave it to his father to sum up the night with some of his trademark straight talk.
He dont be discouraged because thats the worst he can do, LaVar Ball said. He cant go but up. And he still kept them in the game playing his worst game ever. Thats what I like about it.
Lonzo Ball was 1-for-11 from three-point range, including a bad miss from well beyond the line the kind of daring pull-up the Ball family is known for with 1:16 to play in regulation.
He was also a little slow to react on defense, including when Brice Johnson made a quick spin past him for a dunk. The Clippers posted the highlight on their Twitter account, calling it a pretty baller move.
Thats the kind of target that LaVars antics have painted on his sons back. And its much bigger than the purple No2 under his name.
Tough game. We didnt get the job done, Lonzo Ball said. I need to be better.