Hindu nationalists have rallied behind Donald Trumps stances on terrorism and immigration, but many South Asians reject an association with the Republican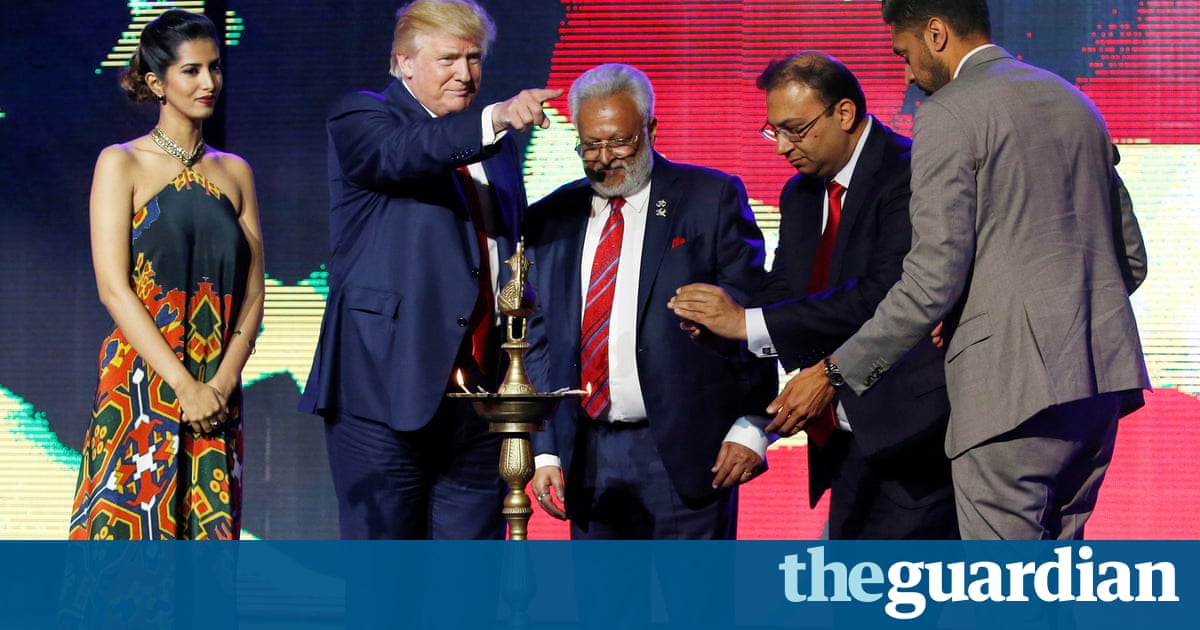 To a South Asian onlooker, this could have been a scene from any other Desi function on a Saturday night. The booming Bollywood music beckoned a stream of families, wearing ornate saris and sharp kurtas, fragrant plates of samosa chaat in hand, toward the stage, replete with an extravagant display of lights and visuals.
But among the convivial crowds also stood a white man wearing a baseball cap and shirt that read Hillary for Prison. The placards waiting on empty seats called out Trump for Hindu Americans and Trump Great for India. Everyone was waiting for Donald Trump.
Three weeks before the election, Trump made a brief but rousing appearance at the Republican Hindu Coalitions (RHC) Humanity United Against Terror charity concert, an event framed around raising money to combat radical Islamic terrorism, particularly for Hindus from Bangladesh and Kashmir.
Im a big fan of Hindu, and Im a big fan of India, Trump told hundreds of enthusiastic attendees in Edison, New Jersey, a town known for its sizable South Asian population.
Terrorism made for a dissonant theme on a night filled with several upbeat music and dance performances by Indian choreographer Prabu Deva and Signature, the dance group known for competing on Britains Got Talent.
The introduction to the national anthem featured a simulated terrorist attack, in which two couples dancing on stage were suddenly attacked by two men covered in brown cloth, who were shouting and wielding toy guns with green lightsabers attached. Men dressed as US Navy Seals entered to defeat the terrorists. They all stood together for the Star-Spangled Banner before dancing to Bruce Springsteens Born in the USA.
Trump, after lighting Diwali lamps onstage with the RHCs founding chairman, Shalabh Shalli Kumar, said: The Indian and Hindu community will have a true friend in the White House.
Generations of Hindu and Indian Americans have strengthened our country, he said. Your values and hard work, education and enterprise, have truly enriched our nation.