The trumpeter talks about growing up in a musical family, why his first marriage went wrong, and being a grandfather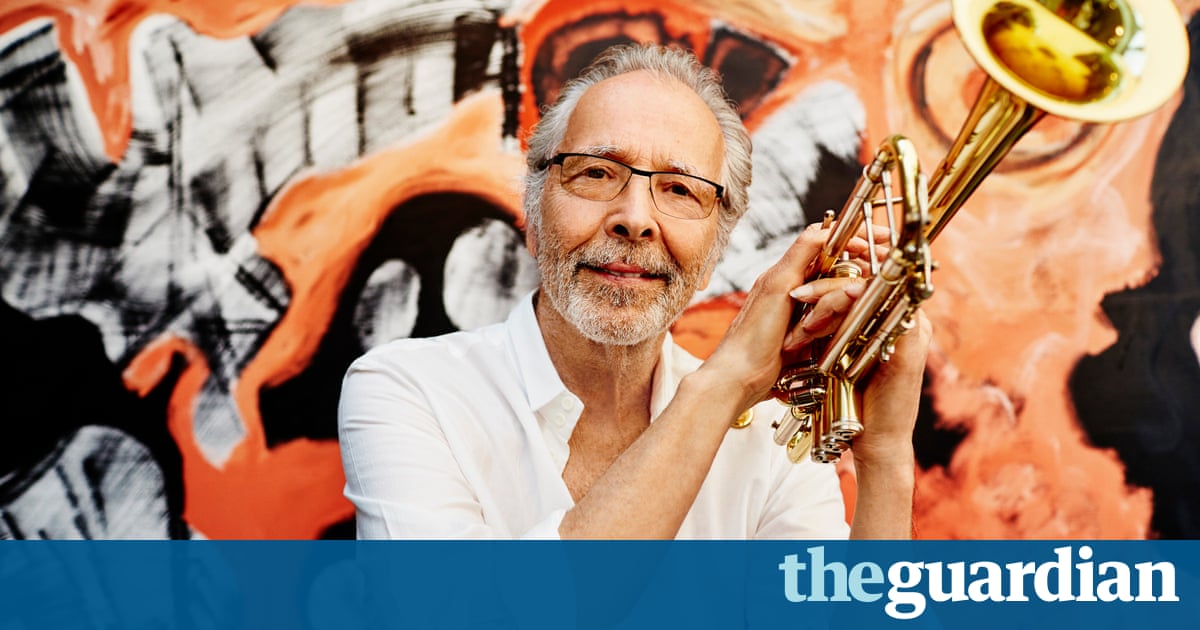 I grew up in central Los Angeles. My father was born in Russia. He was asurvivor. He had come to the US in1915, when he was 16, not speaking aword of English, on his own, at the insistence of his family. He landed in Ellis Island and made a life for himself. My mother was from the Lower East Side of New York. She was a secretary, she was good with numbers and played the violin, but not professionally.
One of my earliest memories is from when I was eight. In school, in a music appreciation class, there was a table filled with instruments and I happened to pick up a trumpet. It had a profound effect on my life. At home, Id be playing it, and the neighbours would yell, Shut the window! while my mother yelled back at them. My brother played drums; we were a musical family. Myfather could play the mandolin, although he didnt read music.
As my fathers fortunes improved, hebrought the rest of his family from Russia to live near us. My grandfather stayed there. I remember my paternal grandmother, but she only spoke Yiddish so communication was an issue. My mother wasnt close to her own parents so we didnt see much of them. I had an elder brother, David, who was five years my senior. We used to play outside or in the street, but Iwas super-shy and followed him around, but he wasnt so interested in hanging out with me.
I guess we were middle class. My dadearned a reasonable living manufacturing womens suits and clothing as a business; we didnt struggle and had a vacation now and then.
I didnt have a strong idea about what career I wanted. I knew I liked playing the trumpet. My brother and I played together at parties and events. At high school, I was in a little group, with piano, bass, drums and trumpet. We entered a TV talent contest that pitted groups from local high schools against each other. Even though few people had TV sets in the 1950s, we won the show for eight consecutive weeks and that made us a name, so we got gigs around the city on the back of that.
I got married when I was 21. At the time, Id been drafted and was playing with the Sixth Army band in San Franciscos Presidio. I was also working part-time in a gym, and tried my hand at acting for a while, but that didnt work out. I was too young to get married, as evidenced by my getting divorced. I probably didnt understand what was expected of me at that age. Then I got famous and started touring the world, so I wasnt around much.
When I got married the second time, Ifelt very lucky. Lani is my dream girl. We have been married for 42 years now and had a child together.
Im not sure what my parents taught me. My father didnt articulate much, but led by example. He was generous to his family and very open-hearted. If someone needed his help, he was always right there for them, and I saw how people responded to his generosity.
Im now a grandfather a few times over. My youngest is two-and-a-half years old. I love the experience and we see family as much as we can. They are scattered across the state, but we have Skype so that helps us stay connected.
Family is the part of my life that gives me comfort. I am very aware of, and sensitive to, my familys needs and Ill always be there for them, but family is not something I totally live for. You get one chance to do your thing in this life and I am doing my thing. My creativity drives me I dont have any control over it. I know I have made a lot of people happy with my music, and that gives me an enormous energy and pleasure.
Herb Alperts new album, Human Nature, is out now, along with 24 of his albums remastered: <a href="http://herbalpert.com/" title="" data-link-name="in" body link" class="u-underline">herbalpert.com
Read more: https://www.theguardian.com/lifeandstyle/2016/nov/18/herb-alpert-if-someone-needed-my-fathers-help-he-was-always-there-for-them