A possible plan to move the citys dogs onto a plant-based diet has the backing of prominent vegans such as Moby, but others warn it could get messy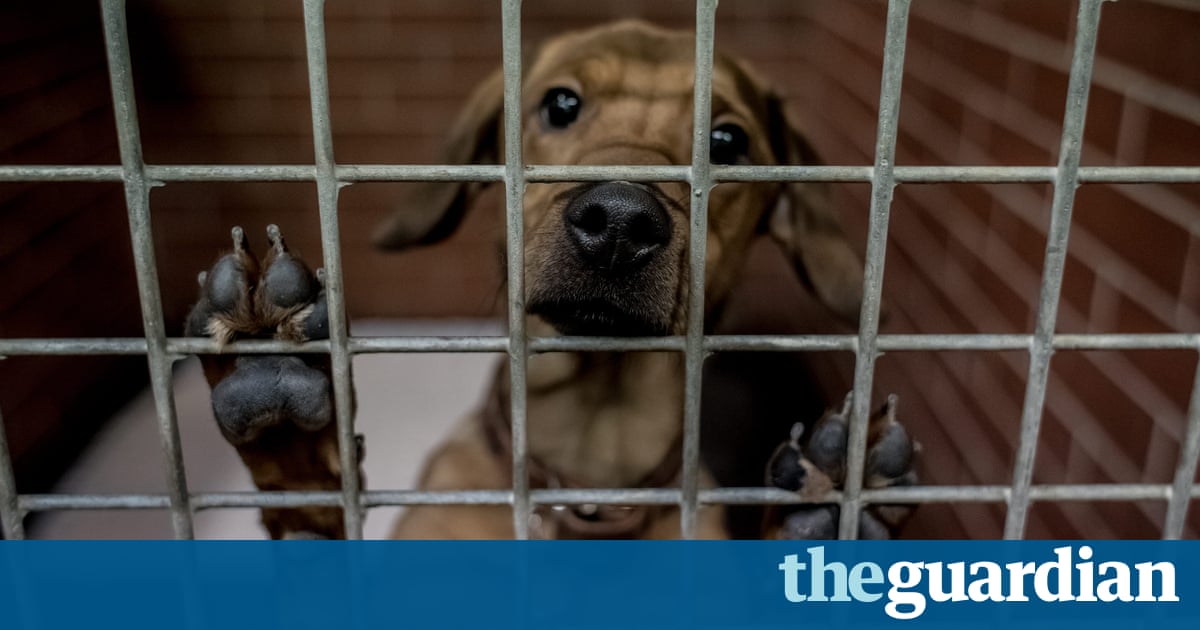 Proponents say it will make Los Angeles the worlds progressive capital. Sceptics say it will mean diarrhea, lots of diarrhea.
The proposal, which has divided scientists and animal rights groups and inflamed social media, is to put dogs in the citys public shelters on a vegan diet.
The Los Angeles animal services commission is considering the idea after lobbying by prominent vegans, including Moby, the dance music pioneer.
The commission unanimously voted earlier this month for a feasability study and analysis of the benefits and risks. A report detailing pilot project options is expected in February.
Roger Wolfson, a commissioner and television screenwriter who is driving the initiative, cites ethical, environmental and health reasons to switch dogs to plant-based food.
Currently more than 20,000 chickens, 10,000 turkeys and 1,000 lambs die each year in order to be churned into food for the 33,000 dogs in LAs public shelters, he said.
We are the department of animal services, not the department of animal companion services, he told the Guardian this week. So we need to start from a place of avoiding unnecessary killing of animals. We already shelter pigs and chickens and turkeys and we wouldnt think about killing them unnecessarily. So if dogs can get their needs met without killing animals we owe it to the citizens of Los Angeles to try.
Wolfson, who was a political speechwriter in Washington DC before moving to LA and writing for shows such as Fairly Legal and Law & Order: Special Victims Unit, also cited the impact of meat and dairy consumption on deforestation, greenhouse gases and ocean dead zones.
Several high-profile allies endorsed Wolfsons proposal at a public hearing in November, including the musician and DJ Moby, who owns a vegan restaurant in LA. If we adopt this, its just one more thing that proves to the world that Los Angeles really is the progressive capital of the world, he said, according to meeting minutes, which used his real name, Richard Hall.