<figure class="media-landscape" has-caption full-width lead">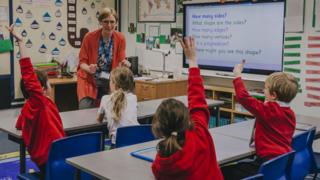 Image copyright Getty Images

Image caption Schools have been protesting about budget shortages
Head teachers from 5,500 schools across England have signed a joint letter to Chancellor Philip Hammond warning of "chronic" funding shortages.
It comes as a primary school in west London says it is considering cutting hours because of money problems.
The heads are warning of budget gaps and unequal funding – saying schools would have an extra £5.5bn if they were funded at the same level as Hackney.
The government has promised to move £1.3bn extra into school budgets.
And a Department for Education spokeswoman said the heads' calculations were "thoroughly misleading".
<div id="bbccom_mpu_1_2_3″ class="bbccom_slot" mpu-ad" aria-hidden="true">