The meme began life in a high school and even made it to the White House. Whos acting like a dummy now?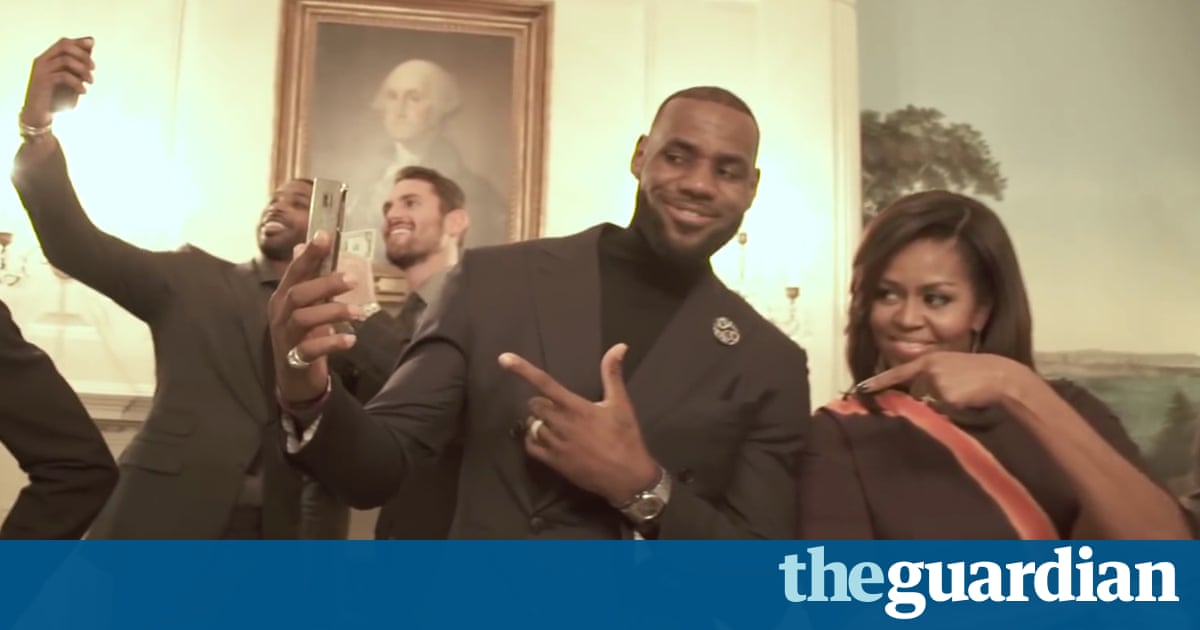 Was it fitting that late 2016 saw us all standing stock still, as if we were trying to convince a suspicious bear we were already dead?
Phone cameras prowled around increasingly elaborate and celebrity-bedecked tableaux vivants, looking for signs of life, yet no one stirred as the views racked up. In that sense, this was the additive inverse of 2013s Harlem Shake. It was an ice bucket challenge where no one needed nominating. A Cheerios challenge where you didnt have to put cereal on a sleeping babys forehead. Or, if you prefer, a running-man challenge that wasnt quite so tedious.
It feels mesolithic in internet years, but the original mannequin challenge is preserved as well as any Florentine sculpture, on Twitter, dated 26 October by a user called @pvrity___ (Jasmine Cavins). In it, a group of teens at Edward H White high school, in Jacksonville, Florida, remain completely still in class in mildly interesting poses.
For all their inertia, things rapidly picked up steam. Five thousand retweets later, by 7 November, Hillary Clinton was doing it on her jet, accompanied by Bill and Jon Bon Jovi. Thats right within two weeks, even your mum had heard of it.
Somewhere, the song Black Beetle by rap duo Rae Sremmurd became a modern version of Baauers Harlem Shake and, from early ensemble performances involving hundreds of high-schoolers, it spiralled out to sports teams, then the celebrity world, via a postmodern version performed by Rae Sremmurd themselves.
Days later, Paul McCartney jumped in, then Destinys Child, Adele, Warren Beatty, Taylor Swift, and LeBron James and Michelle Obama together in the Oval Office. Jamie Vardy did it to celebrate his goal against Spain, and by the time Wembley was filing out, the Spanish team were doing their own version down in their dressing room. The peaks come ever faster these days as canny publicists and ad men swoop in on a mass moment. Dove decided last week it would be neat to do its own version to challenge the mannequins to look more like us (to fit its #realbeauty campaign) a clear sign the batteries are dimming. Simon says knock it off now.
TEN MANNEQUIN CHALLENGES WORTH PRESERVING


The original
Star Wars: Mannequin Skywalker
Rae Stremmurd: Rap eats itself
Paul McCartney: career at Madame Tussauds beckons
Lawrence Livermore: national Lab highly technical science in-jokes a-go-go
<
h2>Jamie Vardy and the Spanish team: borrows a certain something from Mo Farahs Mobot