One writes fiction, the other conducts an orchestra, but Murakami and Ozawa share a drive, determination and a passion for music. They discuss the creative process, inspiration and the eclecticism of Mahler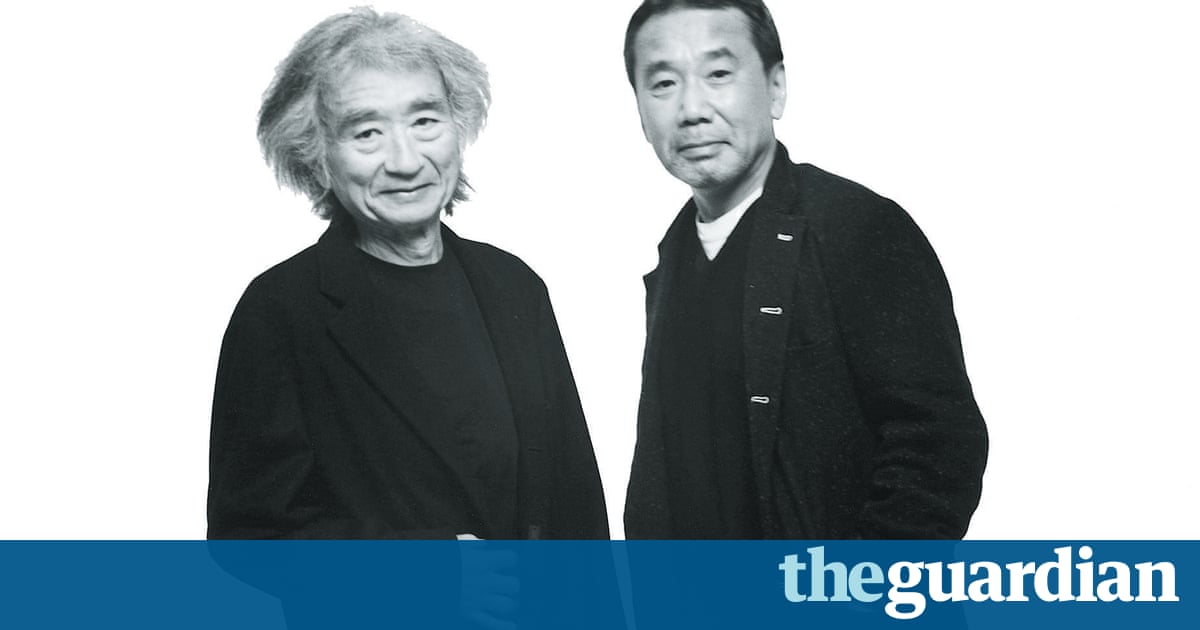 Until we started these interviews, I had never had a serious conversation with Seiji Ozawa about music. True, I lived in Boston from 1993 to 1995, while he was still music director of the Boston Symphony Orchestra, and I would often go to concerts he conducted, but I was just another anonymous fan in the audience. Not long after that, my wife and I happened to become friends with his daughter, Seira, and we would see and talk to her father now and then. But our acquaintance was casual and had nothing to do with either his work or mine.
Perhaps one reason we never talked seriously about music until recently is that the maestros work kept him so fully immersed. As a result, whenever we got together to have a drink, wed talk about anything other than music. At most, we might have shared a few fragmentary remarks on some musical topics that never led anywhere. Ozawa is the type of person who focuses all his energy on his work, so that when he steps away from it, he needs to take a breather. Knowing this, I avoided bringing up musical topics when I was in his company.
In December of 2009, however, Ozawa was found to have oesophageal cancer, and after major surgery the following month, he had to restrict his musical activities, largely replacing them with a challenging programme of recuperation and rehabilitation. Perhaps because of this regime, we gradually began to talk more about music whenever we met. As weakened as he was, he took on a new vitality whenever the topic turned to music. Even when talking with a musical layman such as myself, any sort of conversation about music seemed to provide the refreshment he needed. And the very fact that I was not in his field probably set him at ease.
I have been a fervent jazz fan for close to half a century, but I have also been listening to classical music with no less enjoyment, collecting classical records since I was in high school, and going to concerts as often as time would permit. Especially when I was living in Europe from 1986 to 1990 I was immersed in classical music. Listening to jazz and the classics has always been both an effective stimulus and a source of peace to my heart and mind. If someone told me that I could listen to only one or the other but not to both, my life would be immeasurably diminished. As Duke Ellington once said: There are simply two kinds of music, good music and the other kind. In that sense, jazz and classical music are fundamentally the same. The pure joy one experiences listening to good music transcends questions of genre.
During one of Ozawas visits to my home, we were listening to music and talking about one thing or another when he told me a tremendously interesting story about Glenn Gould and Leonard Bernsteins 1962 performance in New York of Brahmss First Piano Concerto. What a shame it would be to let such a fascinating story just evaporate, I thought. Somebody ought to record it and put it on paper. And, brazen as it may seem, the only somebody that happened to cross my mind at that moment was me.
When I suggested this to Ozawa, he liked the idea immediately. Why not? he said. Ive got plenty of time to spare these days. Lets do it.
To have Ozawa ill with cancer was a heart-wrenching development for the music world, for me personally, and of course for him; but that it gave rise to this time for the two of us to sit and have good, long talks about music may be one of those rare silver linings that are not in fact to be found in every cloud.
At the risk of sounding somewhat presumptuous, I confess that in the course of our many conversations, I began to suspect that Ozawa and I might have several things in common. Questions of talent or productivity or fame aside, what I mean here is that I can feel a sense of identity in the way we live our lives.
First of all, both of us seem to take the same simple joy in our work. Whatever differences there might be between making music and writing fiction, both of us are happiest when immersed in our work. And the very fact that we are able to become so totally engrossed in it gives us the deepest satisfaction. What we end up producing as a result of that work may well be important, but aside from that, our ability to work with utter concentration and to devote ourselves to it so completely that we forget the passage of time is its own irreplaceable reward.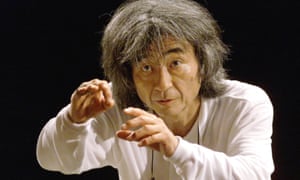 Read more: https://www.theguardian.com/books/2016/nov/05/we-both-maintain-the-same-hungry-heart-haruki-murakami-and-seiji-ozawa-talk-music-art-and-creativity