<figure class="media-landscape" no-caption full-width lead">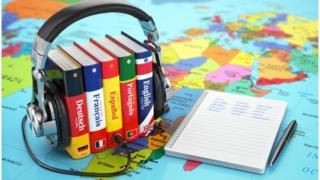 Image copyright Bet_Noire
Harsh and inconsistent marking is putting pupils in England off studying languages beyond age 14, a report says.
The dawn of more rigorous GCSEs will further reduce interest in languages, research by the British Council and Education Development Trust suggests.
It says a focus on maths and sciences, as well as a perception languages are a hard option, is also de-motivating pupils and teachers.
Exams watchdog Ofqual said last year's languages results were "very stable".
From September 2016, new GCSE and A-level modern language syllabuses will be taught in England, and new exams will be taken in the summer of 2018.
<div id="bbccom_mpu_1_2_3″ class="bbccom_slot" mpu-ad" aria-hidden="true">