The creator and star of the Tony-winning sensation leaves the show in July – but before he takes his bow, the show will be recorded on two separate nights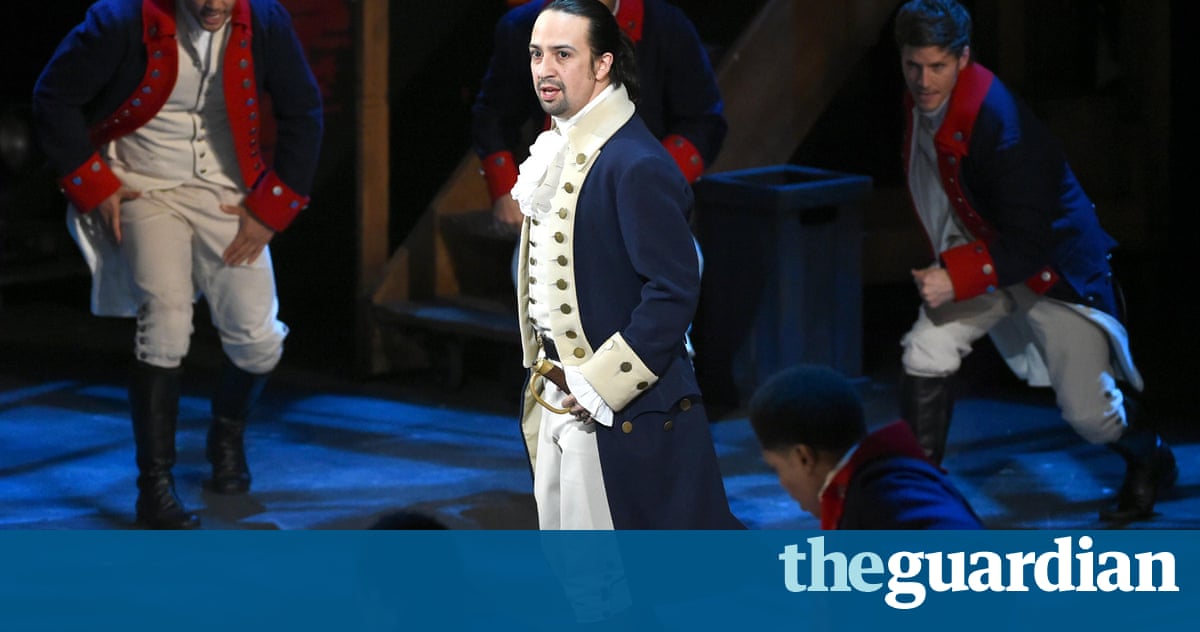 After having dominated the Tony awards with 11 wins, including Broadways top accolade, best musical, its creator and star Lin-Manuel Miranda is set to leave the show on 9 July. Before he takes his bow as Alexander Hamilton, however, two performances will be filmed to capture the shows original ensemble in action. The contracts of many cast members expire around the same time that Miranda exits the production.
Miranda confirmed the news on Thursday, after revealing the announcement to USA Today, although its not yet clear where or when the recorded performances will show. He joked on Twitter that Hamiltons producers would be throwing it in a vault at Gringotts for a bit probably.
Taking over for Manuel will be his current understudy, Javier Muoz, who already plays the role every Sunday. The actor also replaced Miranda when he left In the Heights in 2009.
According to USA Today, Miranda teased press at a Hamilton event on Thursday, that he may very well revisit the role in the future. I think this is a role Im going to be going back to again and again, he said.
Miranda is leaving Hamilton to focus on a number of other projects, including a starring role opposite Emily Blunt in Disneys upcoming Mary Poppins sequel, Mary Poppins Returns, which is slated for release on Christmas Day 2018. He will play a street lamplighter named Jack in the musical directed by Rob Marshall (Chicago). He also recently wrote the music for the Disney animated musical Moana, which opens in November, in addition to selling movie rights to his first Broadway musical, In the Heights, to the Weinstein company. He is confirmed to produce the film adaptation, although its unclear whether he will star.
Hamiltons next home will be Chicago, where the musical is set to open on 27 September. After that, the show transfers to<a href="https://www.theguardian.com/stage/2016/jun/10/hamilton-the-musical-transfer-west-end-london-lin-manuel-miranda-broadway-tonies" data-link-name="in" body link" class="u-underline"> Londons West End, where it plays at the Victoria Palace theatre beginning October 2017.
Read more: https://www.theguardian.com/stage/2016/jun/16/hamilton-broadway-film-lin-manuel-miranda-original-cast