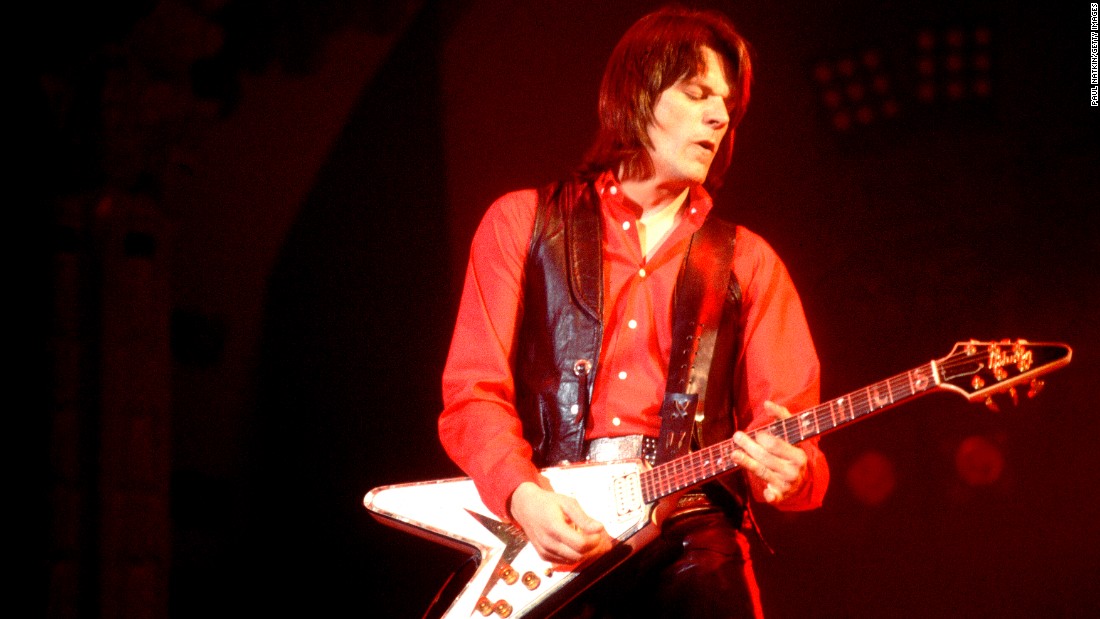 (CNN)John Warren Geils Jr., the guitarist and founder of the eponymous J. Geils Band, has died, police in Groton, Massachusetts, said.
Police came to Geils' home for a well-being check, police Chief Donald Palma said. The 71-year-old was found unresponsive and was declared dead at the scene.
Police are investigating the death as a standard procedure. Foul play was not suspected and a preliminary investigation suggests Geils died of natural causes, Palma said.
<
ul class="cn" cn-list-hierarchical-xs cn–idx-5 cn-zoneadcontainer">
The J. Geils Band was one of the most popular American touring bands of the 1970s. But they did not achieve commercial fame until the 1980s, when they released radio mainstays such as "Centerfold," "Love Stinks" and "Freeze-Frame."
Born in New York in 1946 and raised in New Jersey, Geils was best known as a musician, but his first love was cars — a passion he inherited from his father along with his ear for music, he told
Autoweek
in 2012.
He met band mates Danny Klein and "Magic Dick" Salwitz at Worcester Polytechnic Institute, where he was studying mechanical engineering.
"That was the end of engineering school for all three of us,"
he told the magazine
. They formed the J. Geils Band in 1967 with lead singer Peter Wolf and drummer Stephen Jo Bladd.
The group released a string of albums in the 1970s but would not achieve commercial success until the 1980s, starting with the release of "Love Stinks," its first platinum-selling record,
according to Rolling Stone
. Their 12th album, "Freeze-Frame," featured its popular title track as well as chart-topper "Centerfold," which spent six weeks at the top of the Billboard Hot 100 in 1982.
Wolf left the band to pursue a solo career and did not appear on its final album, released in 1984. The band officially broke up in 1985, occasionally coming together for reunion shows. The J. Geils band was nominated for the Rock and Roll Hall of Fame for the fourth time in October, but was not selected for the 2017 class.
"Being part of the J. Geils Band was a lot of fun. We made 14 records, and eventually made some money. But it got to be a grind. In some respects it was like any other job; it starts to wear on you a little bit,"
Geils told The Boston Globe in 2004
.
Geils' semi-retirement from music allowed him to return to cars. He started KTR Motorsports out of a garage in Carlisle, Massachusetts, to service vintage Ferraris, Maseratis and other Italian cars. He sold the business in 1996, according to Autoweek.
He also remained active as a musician, forming the band Bluestime with Salwitz and releasing two records.
Geils' contemporaries, including musicians from the band Foghat and The Fixx, expressed their condolences on Twitter.
Read more: http://www.cnn.com/2017/04/11/entertainment/j-geils-dead/index.html