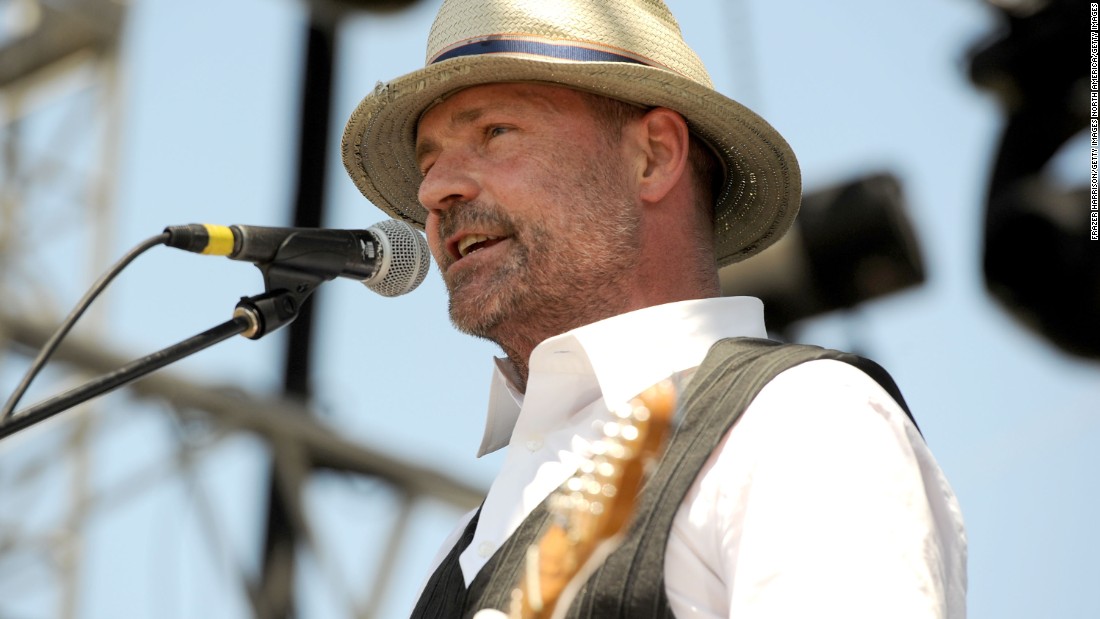 (CNN)Gord Downie, frontman of the Canadian rock band Tragically Hip, has died, his family said in a statement Wednesday.
He was 53.
The statement was released via the band's official Twitter account and posted on its website.
<
ul class="cn" cn-list-hierarchical-xs cn–idx-5 cn-zoneadcontainer">
"Last night Gord quietly passed away with his beloved children and family close by,"
the statement read
. "Gord knew this day was coming — his response was to spend this precious time as he always had — making music, making memories and expressing deep gratitude to his family and friends for a life well lived, often sealing it with a kiss … on the lips."
The singer announced last year he had been diagnosed in December 2015 with terminal brain cancer.
Tragically Hip toured in summer 2016 as a way of dealing with the singer's diagnosis.
Born in Kingston, Ontario, Downie loved playing hockey and became a lifelong fan of the Boston Bruins, which was strengthened by his godfather, Harry Sinden, serving as the team's coach and general manager.
But he loved music and songwriting even more.
Formed in 1984, the Hip, as the band is commonly called, became one of Canada's premiere groups with hits such as "Wheat Kings," "Bobcaygeon" and "Ahead by a Century."
"If you're a musician and you're born in Canada it's in your DNA to like the Tragically Hip," Green said.
Downie also released five solo albums from 2001 to 2016, which only increased fans' adoration of him.
And as much as Canada loved Downie, he loved it back.
He was known for championing the causes of the country's indigenous people, social justice and the environment.
"For almost five decades, Gord Downie uncovered and told the stories of Canada," Trudeau said. "He was the frontman of one of Canada's most iconic bands, a rock star, artist, and poet whose evocative lyrics came to define a country.
"The Tragically Hip's music invited us to explore places we had never been — from Mistaken Point to Churchill — and helped us understand each other, while capturing the complexity and vastness of the place we call home," the statement said.
"Gord's command of language was profound. He painted landscapes with his words, elevating Canadian geography, historical figures, and myths. When he spoke, he gave us goosebumps and made us proud to be Canadian. Our identity and culture are richer because of his music, which was always raw and honest — like Gord himself."
"We lost one of the very best of us this morning," Trudeau said.
Tributes to the late singer poured in on social media.
Toronto Mayor John Tory tweeted that the
Toronto sign
will be lit in red and white and dimmed Wednesday evening in honor of Downie.
Read more: http://www.cnn.com/2017/10/18/entertainment/gord-downie-dead/index.html