Search company unveils first own-brand phone with 12 megapixel cameras and unlimited photo storage, pitting it directly against Apple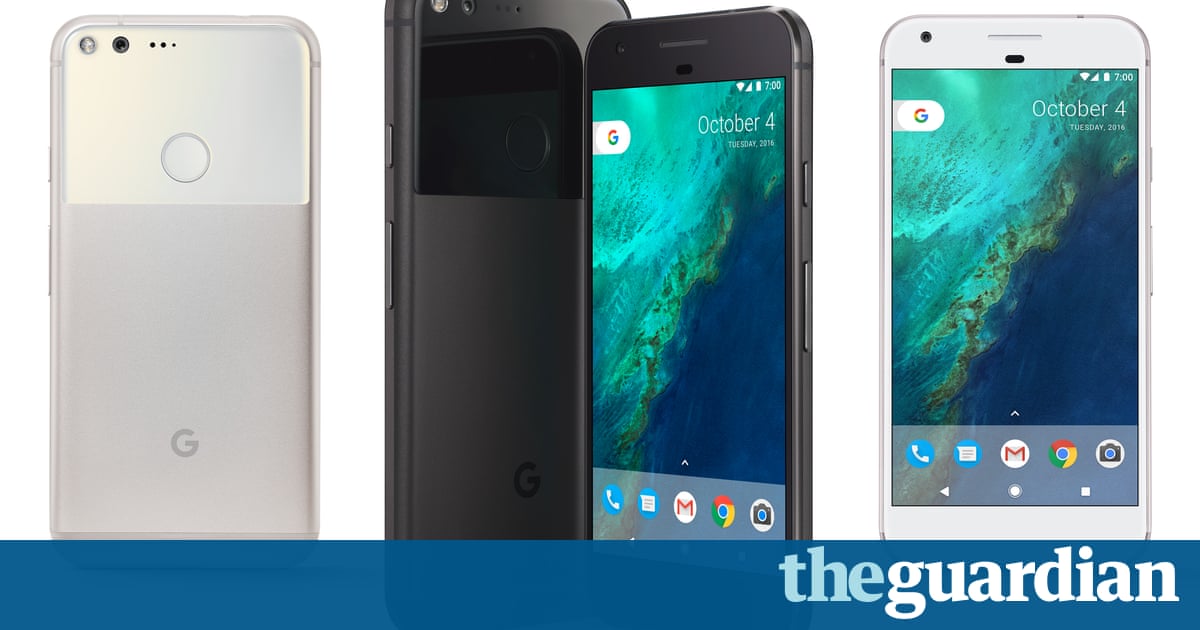 Google has launched two own-brand smartphones, the Pixel and Pixel XL, in a bid to take on Apple and its iPhone 7 head on.

The two Android smartphones are the first to carry Googles branding without being associated with another manufacturer and are a clear mark in the sand by the Android-maker: the fight with Apple is now on for the top premium smartphone.
Google even went as far as to reference Apple on stage, showing a storage full message from an iPhone, something it said the Pixel would avoid with unlimited full resolution backups of photos and videos using Google Photos cloud storage.
James Nugent, product manager for Pixel, said: Were putting a stake in the ground for the Android ecosystem in terms of what we think is the best from both the software and hardware point of view, which has been developed and made by Google.
The Google phones come in two sizes with either a 5in or a 5.5in screen, have the latest processor the Snapdragon 821 from industry leader Qualcomm, aluminium bodies and the next version of Android 7.1 Nougat.
The Pixel smartphones also have 12 megapixel cameras with large 1.55 micrometre pixels for boosted low light performance on the back, which were awarded a rating of 89 by camera analysts DxOMark, making it the highest ranked smartphone camera to date, beating both Apples iPhone 7 with 87 and Samsung Galaxy S7 Edge with 88.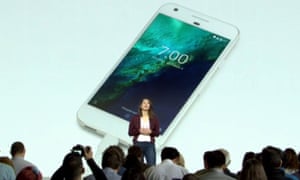 Read more: https://www.theguardian.com/technology/2016/oct/04/google-launch-pixel-xl-iphone