Fanboy ire cant stifle the defiant energy and frequent hilarity of this terrifically inventive comedy starring Melissa McCarthy and Kristen Wiig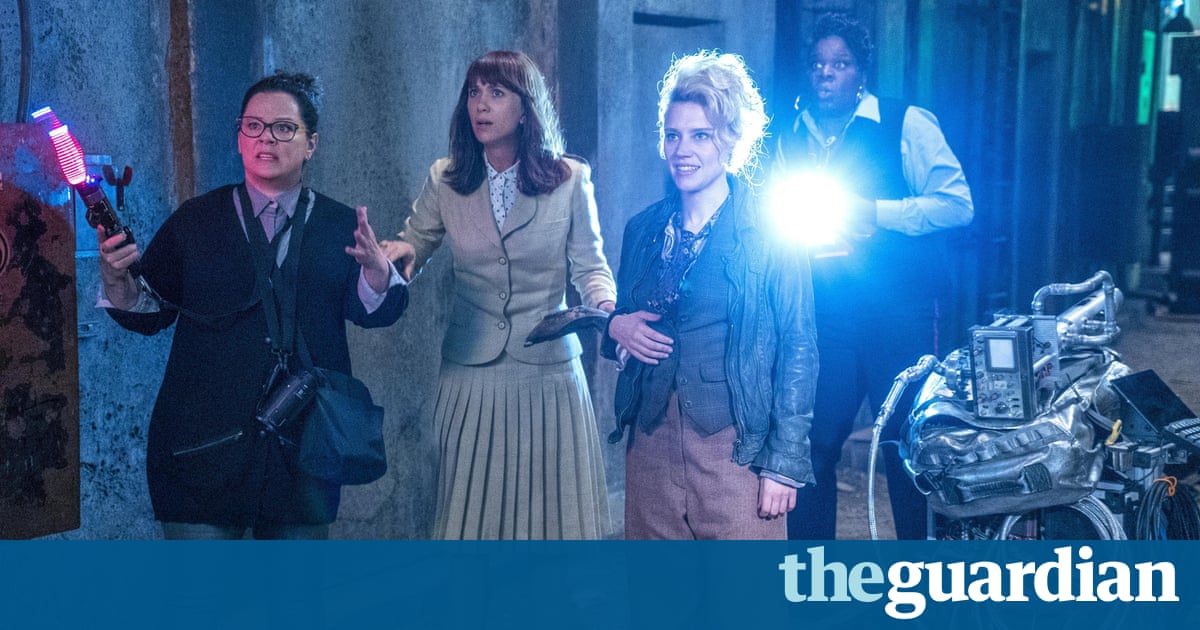 Rejoice! The new Ghostbusters is good. Very good, in fact. It had to be. No comedy has faced more advance scrutiny – even hostility than Paul Feigs reboot of Ivan Reitmans beloved 1980s hit.
It didnt seem to matter Feigs track record with mainstream comedy is peerless. Since hitting his big screen stride with Bridesmaids (2011), the sitcom veteran has consistently delivered: his two subsequent two female-led comedies, The Heat (2013) and Spy (2015), were spry and hilarious; both fronted by his muse, the venerable Melissa McCarthy, who he corralled into this Ghostbusters re-imagining. If ever there was a duo to bring the series into the 21st century, surely this was it.
Yet for many chiefly blowhard middle-aged fanboys their names spelled the apocalypse and the whole project was damned. The memory of their childhood favourite was being destroyed, they argued, by some hare-brained revisionism. A campaign was mounted successfully to make the first trailer for the film the most disliked in YouTube history.
Such backlash was notably absent when Planet of the Apes was revamped by Tim Burton, then again by Rupert Wyatt. Likewise when Fede Alvarez dared to reimagine Evil Dead for a new generation. For what incensed Ghostbusters fanatics, it seemed, was Feigs idea to reverse the genders of the ghostbusting quartet a decision whose politics his film tackles bluntly and frequently, without sacrificing laughs for sermonising.