I danced to Wake Me Up Before You Go-Go before I knew about his or my own secret longings. Later, listening to his lyrics was self-revelatory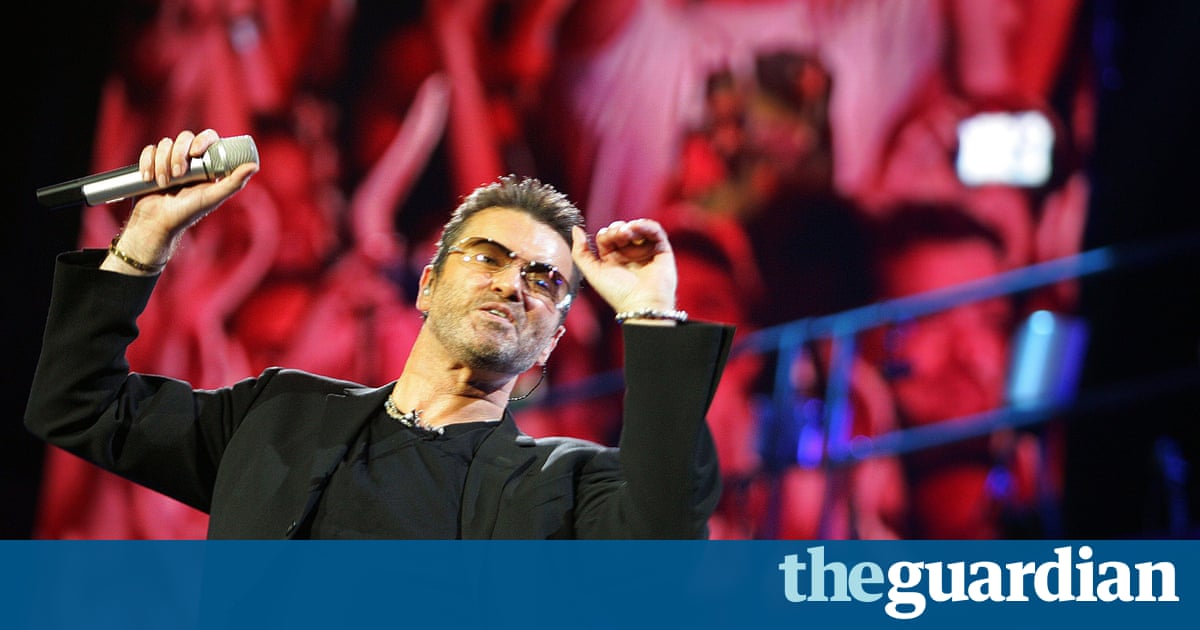 We thought we were clear: 2016 was surely going to call a truce for Christmas. And be it by phone, Facebook or some other means another pretty illusion was shattered as the news came through. George Michael is gone.
Quickly the personal associations crowded my mind: the names of friends this needed to be shared with were easy (some would say obvious) to summon.
I recalled dancing at the Blue Light Disco to Wake Me Up Before You Go-Go in a time when we didnt know what secret longings Michael channelled through his ferocious talent and some of us didnt understand our own secret longings much either. Many of the boys didnt know how to approach the girls side of the room, although the reason was very different for some of us. We stayed on that side of the floor, until we worked out that guilty feet could have rhythm. Lots of rhythm!
Years later, George Michael (circa Faith) was my costume of choice for an 80s theme birthday party at which the standard would be sky high. By then he and I and many of the rest of us had cleared one or two of our secrets up, although not all of our anxieties.
Posing as George Michael? I had the hairline for it but in a weird reverse-closet situation would I pass? Having enlisted a hairdresser, hit the op shops and hopefully nailed the look, I listened deeply to Faith in particular (seeing a tad more in it than I did at the Blue Light Disco. Yes, by George, it WOULD be nice to touch your body).
The self-revelations that occurred as I spent time ensuring I really did know all the words (and could shake my hips like that) were at times as moving as they were amusing. Not for the first or last time I was testing my everyday persona, hoping for flattering results, against another larger than life one.
As YouTube fan videos attest, by the time of his 2010 performance at the Sydney Gay and Lesbian Mardi Gras, any lingering doubts of Michaels or of my generation of gay men about who we were or what we wanted to sing about were decidedly passe, even if we were late to the party.
Now the impassioned anthems of a more than a generation that will forever be his extraordinary legacy Freedom! 90, Careless Whisper will form the spine of the last of this years playlists, built out of grief for an artist, a time we knew and for the young lovers and rebels we were (or thought we were). And his blistering performance of Somebody to Love with Queen at Freddie Mercurys 1992 Tribute Concert reached a global audience in another time of need, when we were mourning another icon, his clear forebear in more ways than one. Book the karaoke booths. This is going to take some doing.
We came to know quite a lot about this man, of his unruly views and proclivities. As many of us have experienced in taking our secrets outside, there can be a sudden some would say unflattering rush to be known, to take the chances denied us previously, to risk ourselves.
But beyond all this beyond the hair, the stubble, the aviators, the denim, those hips! was a voice of such purity and purpose it couldnt be ignored. We are mourning more than a gay icon and more than a pop persona. A friend put it well in saying that either through upbeat frivolity, sustained intense passion, or through his personal revelations, George Michael simply gave us release. He needed it, and we found that we did also.
Read more: https://www.theguardian.com/commentisfree/2016/dec/27/george-michael-we-grieve-for-an-artist-a-time-we-knew-and-for-the-young-lovers-we-were