Star who made his name as half of pop group Wham! has died peacefully at home, according to his publicist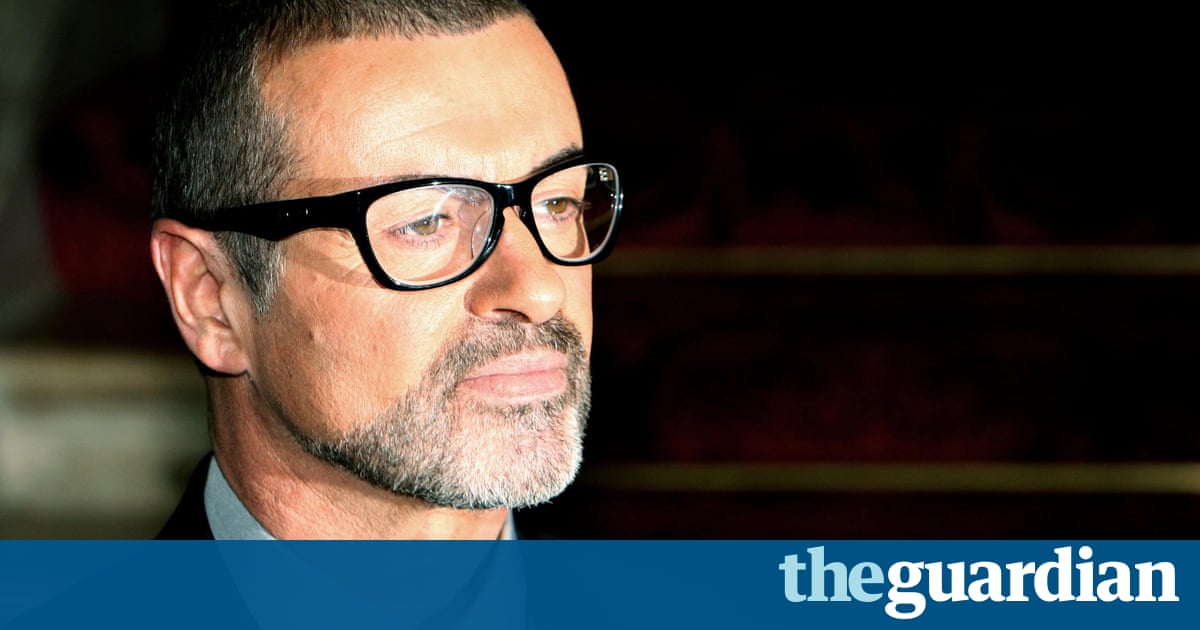 Pop superstar George Michael has died peacefully at home, his publicist said.
The 53-year-old, who was set to release a documentary in 2017, rose to fame as a member of Wham!, known for their hits Club Tropicana and Last Christmas. He went on to have a highly successful solo career including the hits Careless Whisper and Outside.
Michael who was born Georgios Kyriacos Panayiotou sold more than 100 million albums throughout a career spanning almost four decades. His most recent album, Symphonica, was released in 2014.
Thames Valley police told the BBC an ambulance attended the house in Goring, Oxfordshire, at 1.42pm.They said the death was being treated as unexplained but not suspicious and they would not comment further until after a postmortem.
In a statement, the stars publicist said: It is with great sadness that we can confirm our beloved son, brother and friend George passed away peacefully at home over the Christmas period.
The family would ask that their privacy be respected at this difficult and emotional time. There will be no further comment at this stage.
Michael was born in London to Greek Cypriot parents and first achieved pop success with school friend Andrew Ridgeley in the pop duo Wham! They split up in 1986 and he went on to have a glittering solo career that also saw him collaborate with Aretha Franklin, Sir Elton John and Queen, after the death of Freddie Mercury.
He also had frequent brushes with the law, including his highly publicised arrest in a Los Angeles public toilet in 1998, an incident which led him to acknowledge his homosexuality and his relationship with Kenny Goss. His track Outside, released the same year, poked fun at the incident and reached No 2 in the charts.
But Michael would struggle to recapture the same success, and his last studio album, Patience, was released in 2004.
In later years he had a series of arrests for drugs and driving offences and was banned from driving twice. In 2011, he officially announced the ending of a turbulent 15-year relationship with Goss though he said that the pair had actually split around two years earlier. After a career hiatus that he described as a very long period of grief and self-abuse, he announced his return to performing and said he felt remorse for the impact his high-profile arrests might have had on young gay people striving for acceptance.
Michael nearly died from pneumonia in late 2011. After receiving treatment in a Vienna hospital, he made a tearful appearance outside his London home and said it had been touch and go whether he lived.
Doctors had performed a tracheotomy to keep his airways open and he was unconscious for some of his spell in hospital.
In May 2013, Michael had to be airlifted to hospital with a head injury after falling from his vehicle on the M1.
Michaels 1990 album Listen Without Prejudice Vol. 1 had been set to be reissued, accompanied by a new film featuring Stevie Wonder, Elton John and the supermodels who starred in the video to his hit single Freedom! 90.
The movie, with the working title Freedom: George Michael, was to be narrated by Michael and set to feature Mark Ronson, Mary J Blige, Tony Bennett, Liam Gallagher, James Corden and Ricky Gervais.
The record was his second solo album, after the hugely successful Faith, and was arranged produced and almost entirely written by Michael, but did not feature him on the album cover.
It featured hits including Cowboys And Angels, Mothers Pride and Praying For Time and outsold Faith in the UK, where it went platinum four times but led to a court case with US record label Sony about Michaels frustration over how the album has been marketed. Michael lost the case.
Nicola Sturgeon was among the fans who paid tribute to Michael. The Scottish first minister described him as an amazing talent gone too soon.
Michaels contemporaries also paid tribute to the star. Martin Fry, the lead singer and songwriter with ABC, said on Twitter: Absolutely devastated to hear of the loss of George Michael.
Contemporaries Duran Duran referred to the curse of 2016 a year in which rock and pop behemoths David Bowie, Prince and Rick Parfitt have died. The band posted on their official Twitter account: 2016 – loss of another talented soul. All our love and sympathy to George Michaels family.
Read more: https://www.theguardian.com/music/2016/dec/25/george-michael-pop-superstar-dies-at-53