The days of keeping costs low are long gone as the multimillion dollar royal drama is the latest in a series of small-screen shows with blockbuster budgets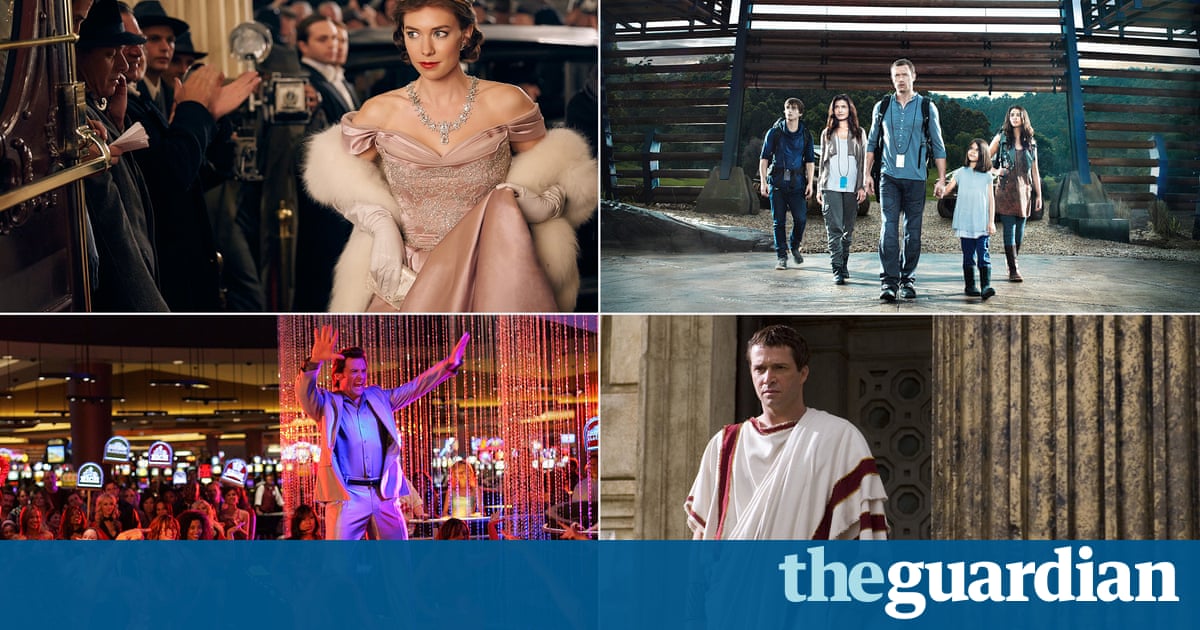 When The Crown debuted on Netflix last week, it drew immediate attention for its lavish look and for creator Peter Morgans ambition to spend nearly 60 hours telling the full story of Queen Elizabeth II, from her youth to today. The Crown also raised eyebrows for the news that its backers spent over $100m to produce the series first 10 episodes. Twenty years ago, the goal of any TV producer was to keep costs low and to make enough episodes to get a syndication deal, so that the money for reruns would keep rolling in. These days, companies are willing to spend big on just one short season, knowing that some viewers tend to look at high production values as a sign that a shows worth binge-watching.
There are multiple reasons why a series can end up costing millions of dollars per episode including cases like ER or Friends, where the shows popularity drives up the casts salaries. With premium cable productions like HBOs Game of Thrones and Starzs Outlander, the feature film-level budgets tend to go unremarked upon, because the programs are so popular that no one pays much attention to how much they cost. But when reports surface on mega-deals like Amazons just-announced $160m 16-episode Robert De Niro/Julianne Moore/David O Russell series, its hard not to notice the huge risk.
Here then are a handful of expensive TV shows where the price tag has become as much a part of the conversation about them as anything actually on the screen.
The Crown/The Get Down (Netflix)
Netflixs decision-makers drive conventional television programmers batty with their willingness to spend lavishly, regardless of commercial prospects. The Crowns reported $100m budget is about on-par with Baz Luhrmanns New York hip-hop/disco period-piece The Get Down at least officially. (Some reports have its 12 episodes topping $200m.) In both cases, the price is part of the pitch, luring subscribers with the promise that their money is buying something they wont find anywhere else.
Worth it? The jurys still out on The Crown, which launched with great fanfare and has drawn some strong (but not ecstatic) reviews in the early going. Because Netflix is stingy with hard viewership data, it may be a while before we know whether The Crowns a hit. Third-party research suggests that Luhrmanns folly has disappointed with an estimated 3.2 million viewers in the 18-49 demo in the first month, less than half of the audience of the platforms most popular shows.
Vinyl/Rome/Deadwood (HBO)
Itd be very easy to fill this list completely with HBO originals, given that the most premium of the premium cablers has a long history of laying out cash for everything from the vintage Atlantic City recreations of Boardwalk Empire to the star-studded cop action in True Detective. But some of the channels most memorable would-be blockbusters have been the ones that never caught on enough to justify their bills, such as the soapy 70s rock music melodrama Vinyl (where the first episode alone cost $30m) the historical epic Rome (where HBO and the BBC split a budget of nearly $10m per episode) and the earthy, arty western Deadwood (which spent a comparatively modest $4.5m an episode to reconstruct an American frontier town). None of these series got to tell the full stories their creators intended; but each spent big to evoke bygone places and times.
Worth it? Deadwood remains beloved enough to land in the top 10 of critics Alan Sepinwall and Matt Zoller Seitzs new best television of all time survey TV: The Book; and Rome has its cult as well. Its Vinyl though that will be a cautionary tale in the HBO offices for years to come, framed as a boondoggle so costly that it became one of the rare series to be renewed for a second season and then cancelled before any new episodes could be written or shot.
Terra Nova/Utopia (Fox)
The cable kingpins and streaming services dont have a monopoly on overpaying. In the 2010s, Fox gambled twice on concepts so complicated to execute that the network went ahead and put them on the primetime schedule without pilot episodes, because the executives figured that once theyd spent the money to build the sets, they may as well use them. Thats how TV viewers ended up with 13 episodes of Terra Nova, a strange science-fiction/cop show about a law enforcement officer who travels through time to live in a new colony established in a prehistoric era complete with dinosaurs. The $20m two-hour premiere alone made the project hard to scrap. Even heavy preproduction expenditures couldnt save Utopia, a Big Brother/Survivor-style living with strangers in the middle of nowhere reality series that was supposed to air twice a week for a full year, but was instead scratched after two months, before anybody had won the game. An elaborate set was supposed to pay for itself through repeated use, but the reported $50m experiment never got the chance to cover the networks investment.
Worth it? Kudos to Fox for taking a big swing, and trying to recapture the buzzy weirdness of ABCs Lost a few years after such shows had become too extravagant for network TV. Still, if a channels going to take these kinds of chances, the product has to be good. Terra Nova barely rose above mediocre, despite everyones best efforts; and Utopia looked and felt like every other cheap reality competition, despite how much its custom-built location cost.
Viva Laughlin (CBS)
Television has long struggled with how to integrate full-scale musical numbers into a weekly show, with some efforts (like Glee and Galavant) paying off either commercially or critically, and others (like Cop Rock) flopping miserably. CBSs Nevada-set dramedy Viva Laughlin seemed to have an edge with the participation of stage and movie star Hugh Jackman a beloved, award-winning singer and dancer. But its premise was too vague, and its pop covers too corny. Even worse, the pilot alone cost nearly $7m, raising legitimate concerns over whether the music rights and elaborate production design were going to be an ongoing problem. Rather than risk ruin, the network cancelled Viva Laughlin after only two episodes aired.
Worth it? CBS has a reputation as the network that takes the fewest chances, so the real shame in the failure of something like Viva Laughlin is that it convinces an already cautious outlet to be even less adventurous. TV fans suffer as a result even if it means we dont have to endure another show this bad.
Battlestar Galactica (ABC)
The popularity of Star Wars gave writer/producer Glen A Larson an opportunity to pitch a longstanding dream project of his: an interstellar man against robot quest saga loosely inspired by his Mormon faith. ABC backed Battlestar Galactica with the then-princely sum of a million dollars an episode, and the series got off to a promising start in the ratings, but even with the extra cash, the effects werent up to the standard of a major motion picture, and the stories were too juvenile to compensate for the shoddiness.
Worth it? Absolutely, if only because this quirky little cash-in inspired the SyFy Channels brilliant 21st century reimagining.
Kings/Supertrain (NBC)
Its hard even to explain Kings, a retelling of the biblical story of David set in an alternate history version of our modern times. But whatever creator Michael Green had in mind, it required a huge cast of characters and a budget for costumes and art direction that reportedly pushed each episode past the $4m mark or too much to pay for the series paltry viewership. After one 13-episode season, Kings ended up on the same shelf as other big-ticket NBC misses, alongside 1979s Supertrain, a bizarre attempt to replicate the success of ABCs anthology series The Love Boat, on well, a really big train. And not just any big train, but one that was said to have cost $5m to build.
Worth it? Supertrain is a legendary botch, representative of the general creative bankruptcy and crass commercial instincts of TV executives in the late 70s and early 80s. Kings though was a thing of beauty: a bold, unclassifiable hybrid of history, fantasy and literature. No matter how much they cost, without flawed experiments like Kings, television would dry up altogether as an art form.
Read more: https://www.theguardian.com/tv-and-radio/2016/nov/08/the-crown-supertrain-most-expensive-tv-shows