A new generation of designers are having their moment: this year was all about sexy skin and the Dancing Lady emoji dress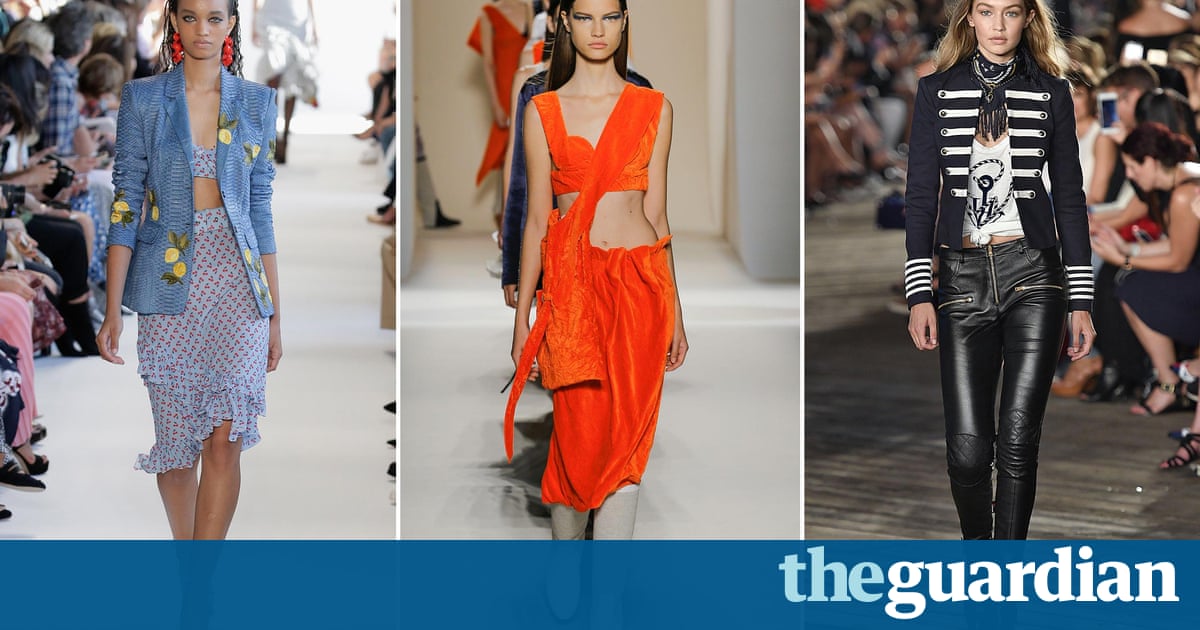 Diane Von Furstenberg bowed out of the limelight at her own brand this weekend, ceding centre stage to the newly hired designer Jonathan Saunders. Donna Karan was at the DKNY show, but sedately on the front row rather than strutting the catwalk, after her retirement last year. The great houses of Calvin Klein and Oscar de la Renta are both keeping a low profile, finding themselves between headline designers. Of the old guard, only Ralph Laurens name remains in lights this season.
Sad times? Far from it. Its the best thing thats happened to New York fashion week in ages. The New York catwalks had been living in the shadow of their very own Mount Rushmore. Ralph, Calvin, Donna, Diane, with their one-name-only presidential-style monikers, loomed over Seventh Avenue while the rank-and-file of designers tied themselves in knots overthinking the meaning of cashmere and racking their brains for 32 synonyms of grey to fill the programme notes.
Those who cover the international collections have long loved to moan that New York fashion week is sooo boring. This is mainly attention-seeking Wildean posturing, a staging of ennui for dramatic effect, but with a grain of truth. (There are only so many times you can engage with luxe-chic sportswear on the catwalk before you have to start stabbing your leg with a pencil to stay awake.)