<figure class="media-landscape" no-caption full-width lead">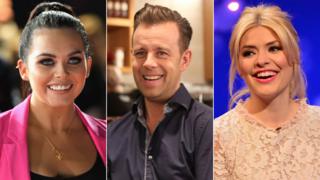 Image copyright Getty Images
In this day and age, you haven't lived unless someone has started a crowdfunding campaign to bring you back from obscurity.
Funhouse is the latest cult TV series which could be making a return, which is good news for fans of – clears throat – "quizzes, races and really wacky places".
However, the programme's fans want it to return not as a TV show – but as a live experience which members of the public would be able to take part in.
Funhouse fans plan to raise 650,000 to bring the idea to fruition, and Pat Sharp has even agreed to take part if the goal is reached.
Could we also see a TV revival as a result of the #BringBackFunHouse campaign?
<div id="bbccom_mpu_1_2_3″ class="bbccom_slot" mpu-ad" aria-hidden="true">