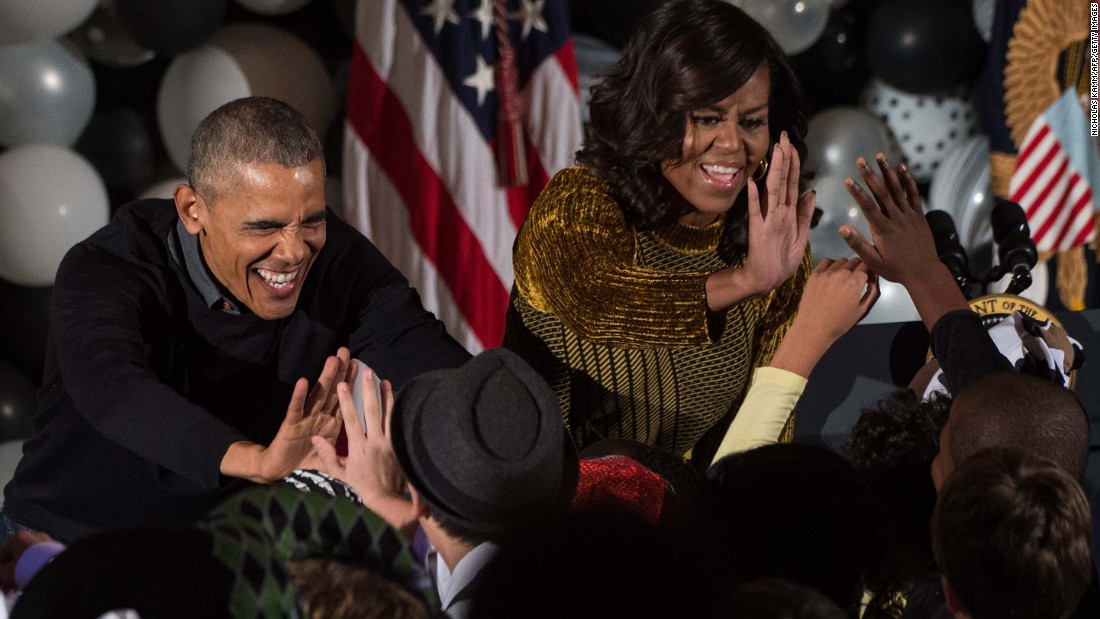 Washington (CNN)President Barack Obama and Michelle Obama have cut a series of radio ads targeting black voters, hoping to turn out the crucial bloc as their numbers have lagged in early voting.
The ads, which are being bankrolled by the House Democrats' political arm, are specifically aimed at seven congressional districts with major African American populations two in Florida, two in Nevada, one in California, one in Kansas and another in Nebraska. The ads will run on at least two popular stations per district, including hip-hop and R&B stations, running at least twice an hour until Election Day, according to House Democrats.
<
ul class="cn" cn-list-hierarchical-xs cn–idx-4 cn-zoneadcontainer">
And the President has this blunt message to black voters: "I need you."
"We have the opportunity to build on all the progress we've made, to fight for the issues you and I believe in," he says in one ad. "I'm doing everything I can to make sure our Democrats all around the country have what they need to win, and that's why I need you."
In a separate ad, the first lady says Democrats need black voters to "continue my husband's legacy, building on the progress we've made."
"On Tuesday, I want you to vote," she says.
The ads come at an urgent time for Democrats, with polls tightening in crucial battlegrounds, limiting the chances of the party to take back control of Congress. And it comes as early voting data show that Democratic voters — including African-Americans — are down compared to the Obama-headlined elections in 2008 and 2012.
According to data compiled through CNN partnering with Catalist, a data company that works with candidates and groups, early voting is down statewide in Florida among African-Americans compared to eight years ago when Obama made his first run for president. Among those who have cast ballots already in 2016, 12.3% are black, compared to 15.5% in 2008.
Officials with the Democratic Congressional Campaign Committee say the House Democratic campaign arm is spending "hundreds of thousands" on the ads and that they are "saturating the market" in these key districts, arguing it will help bolster the get-out-the-vote effort the committee has employed on the ground.
The ads are intended to benefit House Democratic candidates, but could also help Hillary Clinton given that they are also focused on two key presidential swing states: Nevada and Florida. The candidates that the DCCC are trying to help include Florida Democrats Charlie Crist and Stephen Murphy, Bryan Cafori of California, Jay Sidie of Kansas, Brad Ashford of North Carolina and Nevadans Jacky Rosen and Ruben Kihuen.
"Each and every voice will make a difference in this high-stakes election," said Rep. Ben Ray Lujan, the New Mexico Democrat who chairs the DCCC. "This radio advertising effort courtesy of Barack and Michelle Obama is a critical part of the plan for House Democrats to emerge victorious on Election Day."
Read more: http://www.cnn.com/2016/11/03/politics/obama-radio-ads-black-voters/index.html