Singer avoids last years bungled performance as revellers gather across the world to ring in 2018 with food, fireworks and prayers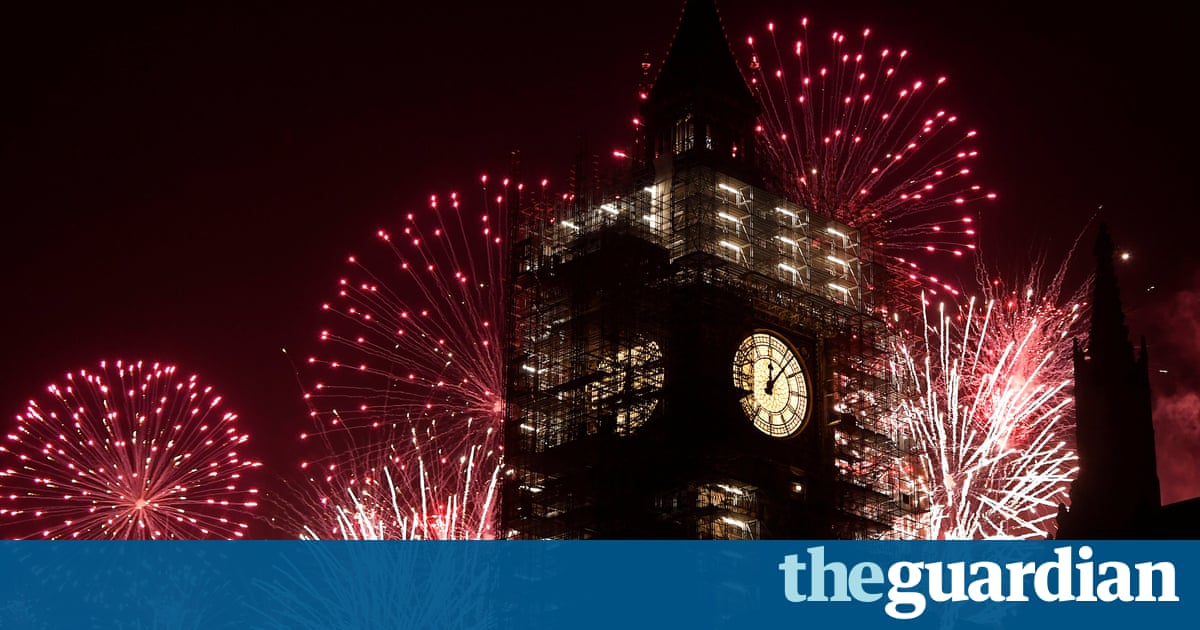 Thousands of revellers packed cities across the UK to see in the new year with fireworks captivating crowds in London and Edinburgh. Crowds took to the streets to join lively celebrations amid preparations by emergency services to tackle one of the busiest nights of the year.
The firework display in London featured a soundtrack dominated by women to mark the centenary of women being granted the vote, while cities around the world also had similarly impressive displays.
More than 100,000 ticket-holders watched the fireworks explode over the Thames to a soundtrack by Aretha Franklin, Annie Lennox, Ariana Grande, Dua Lipa and Florence Welch.
In Scotland the forecast of strong wind did not end up affecting Edinburghs Hogmanay celebrations as the gales of up to 80mph confined themselves to other parts of the country. Tens of thousands saw in 2018 against the backdrop of Edinburgh Castle.
Underbelly, which was producing the event for the first time, promised the best party ever for the 75,000 people attending, with live music, DJs, street entertainment and the ultimate fireworks display.
Meanwhile in New York, throngs of revellers braved the second-coldest New Years Eve on record in New York to usher in 2018 as the glittering crystal ball dropped in Times Square.
The temperature was 10F (-12C), the chilliest celebration since 1917, when it was only 1F (-17C). Partygoers heeded warnings from authorities and wrapped up in extra layers, dancing and jogging in place to ward off the cold.
Mariah Carey successfully made it through her set on Dick Clarks New Years Rockin Eve with Ryan Seacrest after bungling it last year. Carey had technical difficulties during a live performance of her hit Emotions on the ABC show in 2016. She stopped singing, paced the stage and told the audience to finish the lyrics for her.
This year, she performed her 1990s hits Vision of Love and Hero and joked that it was a disaster when she could not get any hot tea.